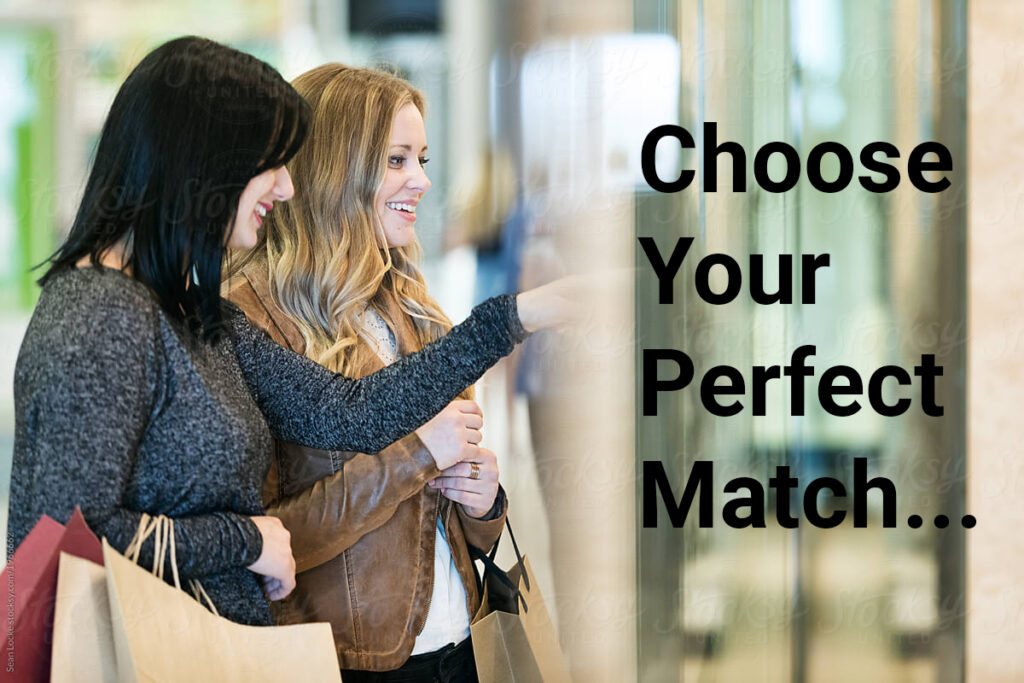 Personal Training is the best way to get your health and fitness journey kick-started.  You can save yourself a whole lot of wasted time and effort, as well as achieve the best results, simply by hiring the right personal training from the very beginning.  A trainer, that not only knows how to get you results, but can also relate to you and the challenges you face, will be your best asset through-out your journey towards your goals.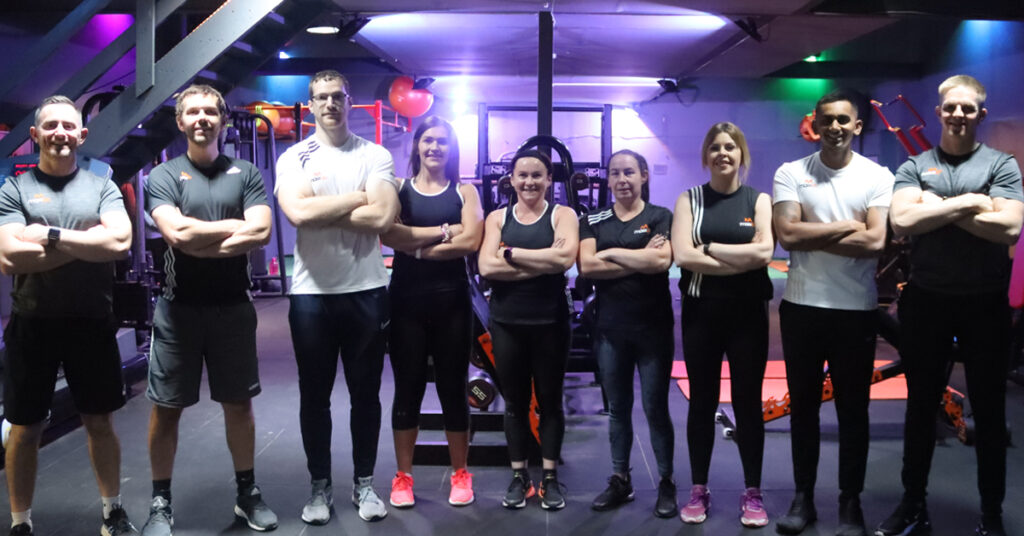 At Maxx Life, we have built one of the absolute best team's of Level 3 qualified Personal Trainers.  We hold our trainers to a very high standard of customer service, and ensure that they are always striving to be the best trainer they can be for our members and clients.  And for all their hard working efforts, our Maxx Team were awarded the 'Best Medium Sized Gym NI 2019″, at the Health & Fitness Awards NI.

Our amazing team of Maxx Trainers all work under the same Maxx Life Ethos, to provide the Highest Quality Personal Training, at a price that is Easily Affordable Long-term.  
Collectively, we work hard together to provide the absolute best all-round gym service to all our members and clients.  
Individually, we each have entered into the Fitness Industry with a different story, on a different journey, with different strengths, and a different mission to helping people.
No matter what your current situation is, your challenges and your goals, you will find your perfect Personal Trainer at Maxx Life.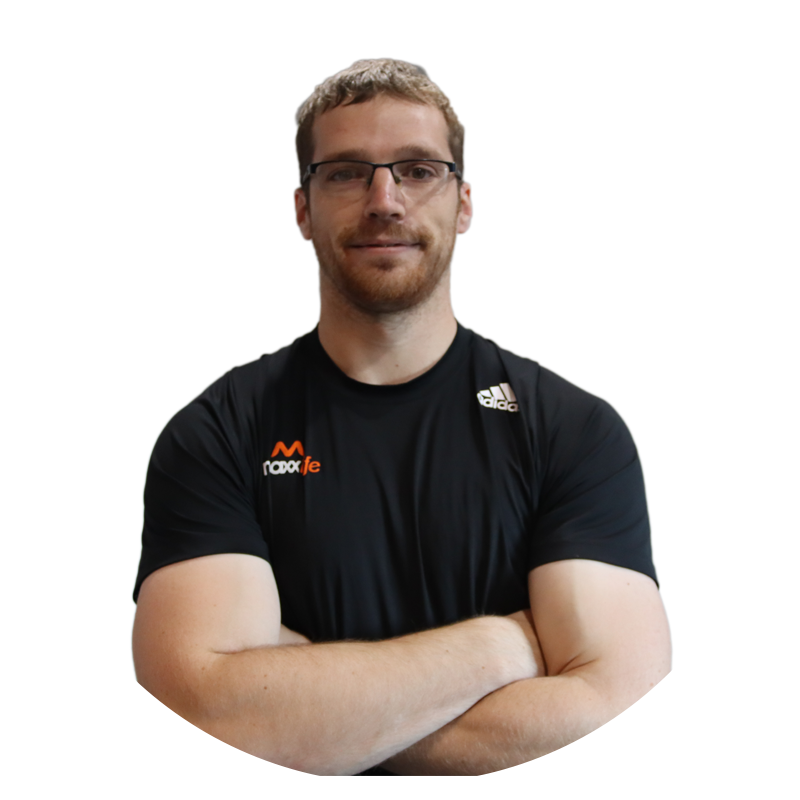 Fitness Qualifications: Level 3 Personal Training, Spin
Fitness Quote: "Whether you think you can, or you think you can't, you're right."
Hi my name is Darren, I'm 30 years old. I have been a qualified level 3 Personal Trainer for 3 years now. Before qualifying as a Personal Trainer, I worked night shifts in a factory, which left me with very limited time for any form of self-care.  My lifestyle wasn't great.  I was consuming a poor unhealthy diet, mostly convenience foods.  I rarely exercised, smoked 20 cigarettes a day and binge drank most weekends. A common lifestyle for many mid 20 year old lads.  However, with all bad habits, there is only so much your body can take, before it eventually lets you know that it's had enough.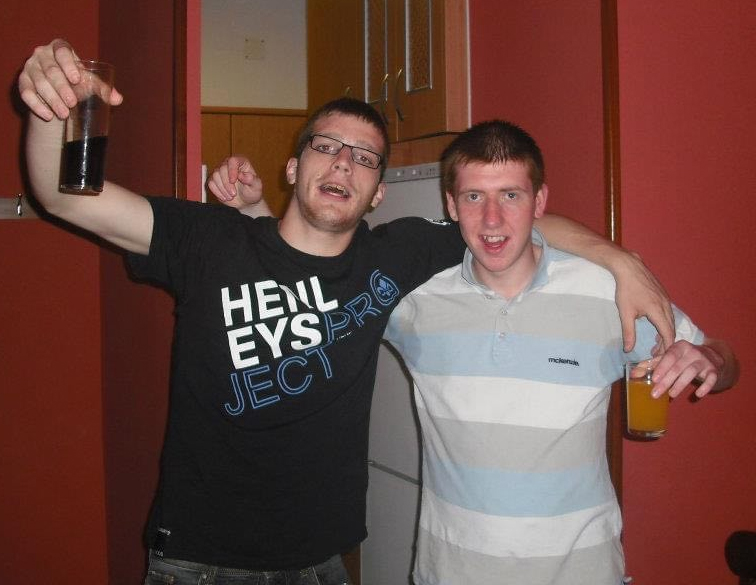 My body had had enough of my current lifestyle.  I was tall, skinny, and couldn't put on any weight.  At the time when I had decided that enough was enough, and it was time to change, my football coach, Anto, who I had known for a few years previous, opened up a Personal Training Studio, originally called Peak Conditioning Academy.  I was one of his very first clients, and completed his original 12 week transformation program, even before it was became the legendary Maxx90.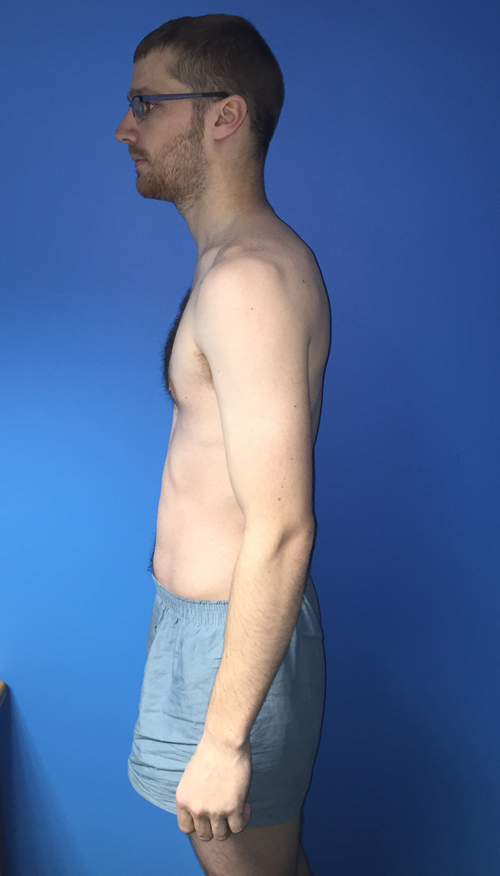 I had always struggled to gain weight and build muscle, and this was something I was very conscious about while growing up, especially during my mid-twenties.  Looking back, I remember dedicating so much effort into those 12 weeks of the transformation program.  I absolutely loved the new style of training, and the healthy eating.  Soon, I began to see results with massive changes to my physique.  For the first time ever, I was gaining lean muscle and size.  I literally couldn't believe it.  Something I had struggled with, and was conscious about my whole life, was almost completely fixed in a matter of a few months, with proper nutrition and the correct style of training for me.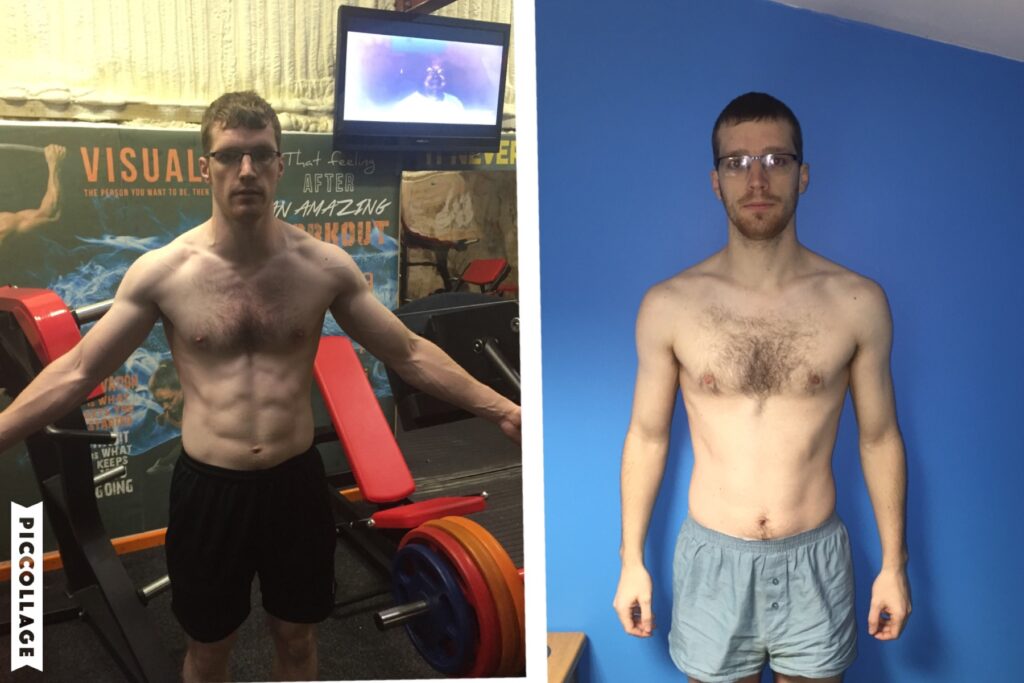 It was during the weeks of this transformation program, that I began to develop a real passion for health and fitness.  I spent a lot of time in Maxx Life, constantly learning about training, and nutrition, and helping some of the other members when I could.  I began working at Maxx life part time, and loved every minute of it.  There is just something so rewarding, helping someone, giving them advice that you have learned, and then watching them change in front of your eyes, because you helped them.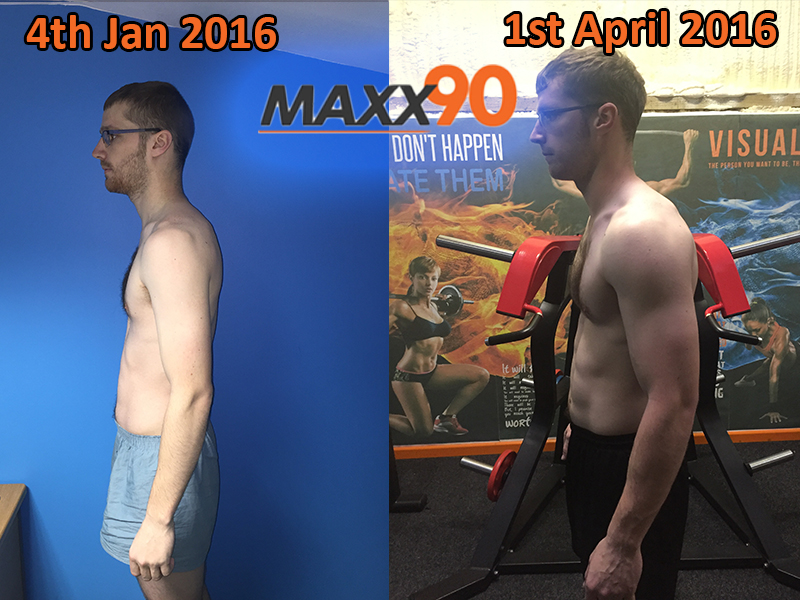 I knew from that point, that a career in Personal Training was meant for me.  While still a full time factory worker, I enrolled myself in a course, and qualified as a Level 3 Personal Trainer.  Soon after, I ditched the factory work and became a full-time trainer at Maxx Life.  I have worked at Maxx Life for 3 years now, and absolutely love my job.  I have built up many long-standing relationships with so many of my clients, and look forward to every single session that I spend with them.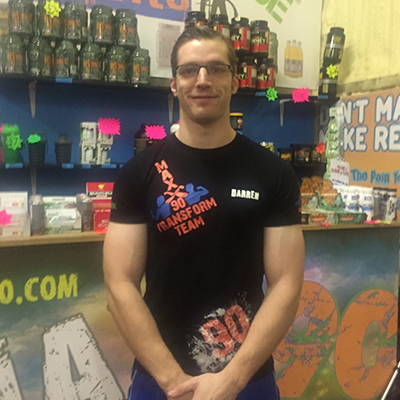 This year, I've widened my scope as a trainer, and started instructing classes at Maxx Life, including circuits, Guys Only BootCamp and Girls Tabata, which has been a huge hit.  I very recently qualified as a Spin instructor, and currently take 2 early morning spin classes per week also.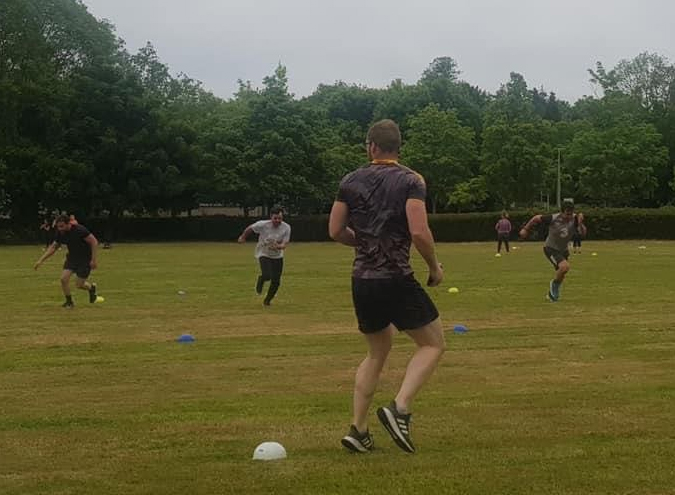 I feel that my own journey and knowledge, provides me with a lot to offer to a wide client base.   I have trained clients of all ages and levels of ability.  I want to help those who are struggling with their fitness journey and those who are yet to begin it. I understand the process and level of commitment it takes to see results and achieve goals.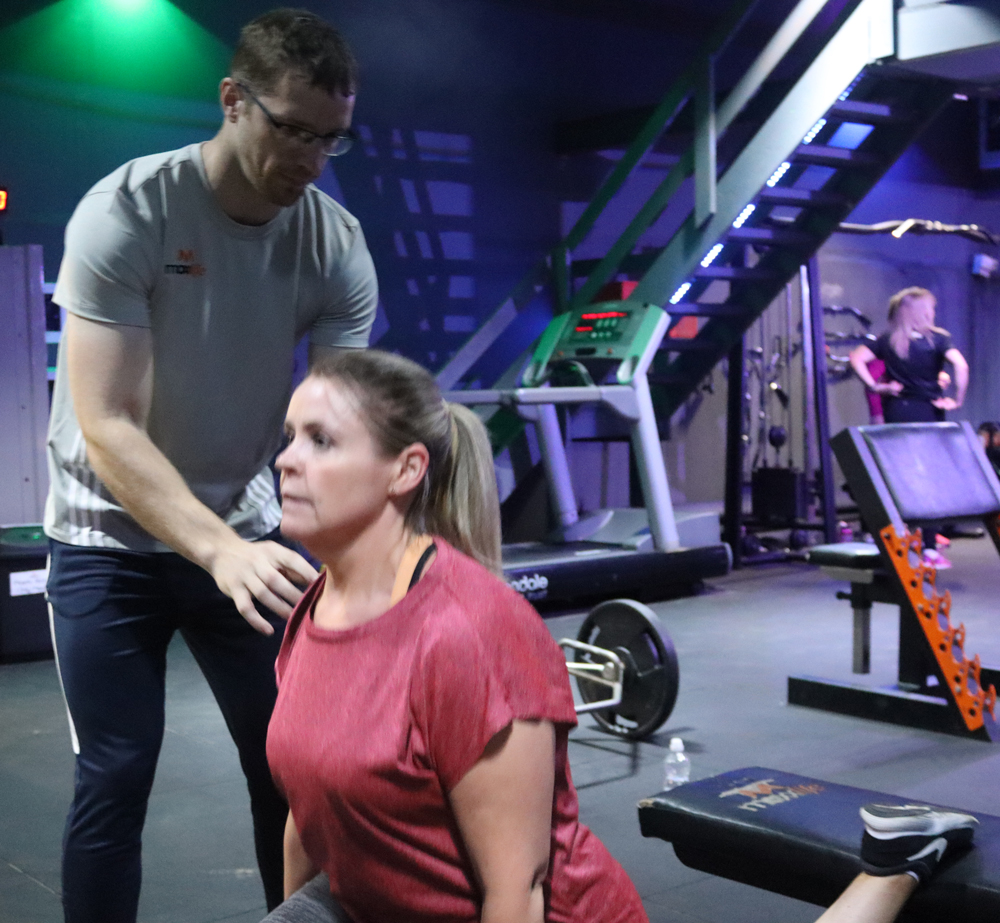 Health and fitness have played a major role in improving my own mental health over the past few years, and I want to help others see and feel the benefits that a healthy lifestyle can have, not only on your physical appearance, but also your mental health.  I am dedicated to all my clients and will take the time to help individualise your fitness journey, in a way that is achievable, and most importantly, enjoyable.  If you're prepared to invest the time and effort into yourself, I will make sure you achieve all the results you want. Darren.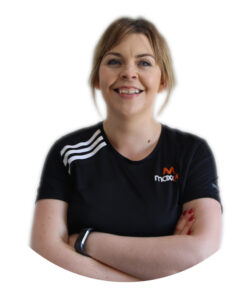 Personal Trainer: Christina
Qualifications: Level 3 Personal Trainer, Certified Pre & Postnatal Coach
Fitness Quote: "Start where you are. Use what you have. Do what you can!"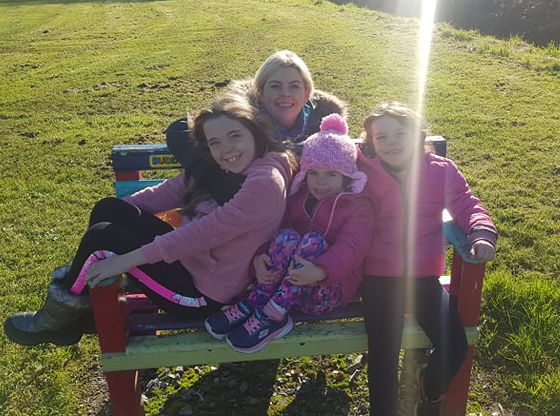 Hey I'm Christina, a Professional Make-Up Artist, Personal Trainer and mum of 3 amazing little girls.  Growing up, I never had any interest in fitness at all.  It was only after the birth of our second daughter, that I really began to feel generally crap within myself. Exhausted all the time, and very unfit. Something had to change. Anthony (my husband) had started to take a big interest in his own health and fitness, and I could see the massive improvements he was making. Having practically never exercised before, I wanted in on the action.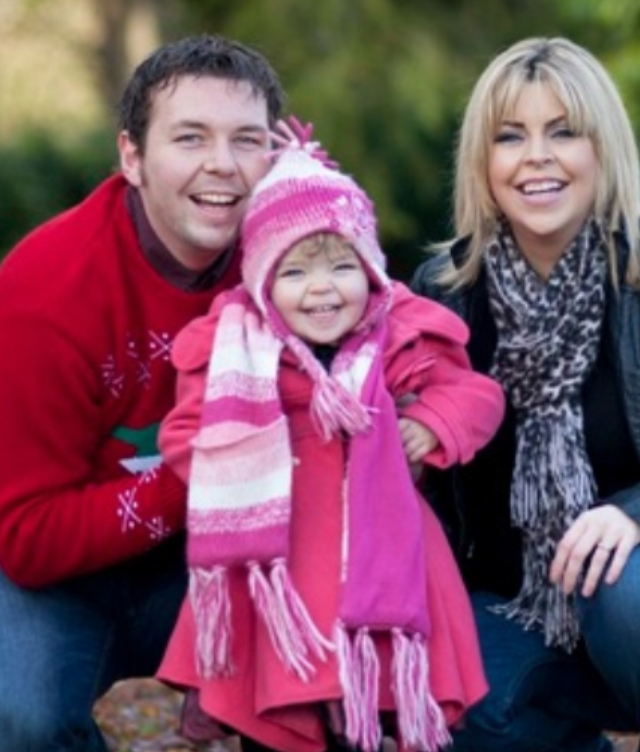 I signed up for a so-called "Mums Fitness Class".  It was full of sit-ups, planks and star jumps, with no consideration of my pelvic floor, my C-section births, or what a new mums body has just been though.  Of course at the time, I knew no better, and just done as I was instructed by the trainer.  Little did I know, that the exercise class I so loved going to, was actually causing me long-term harm, and making undiscovered issues much worse.
Not long after, Anthony qualified as a PT and opened up his own personal training studio.  I began taking personal training sessions with him. This is where I was first introduced to training with weights, proper heavy weights.  And I absolutely loved it! Training 4 times a week with him, and learning all about fuelling your body for weight training.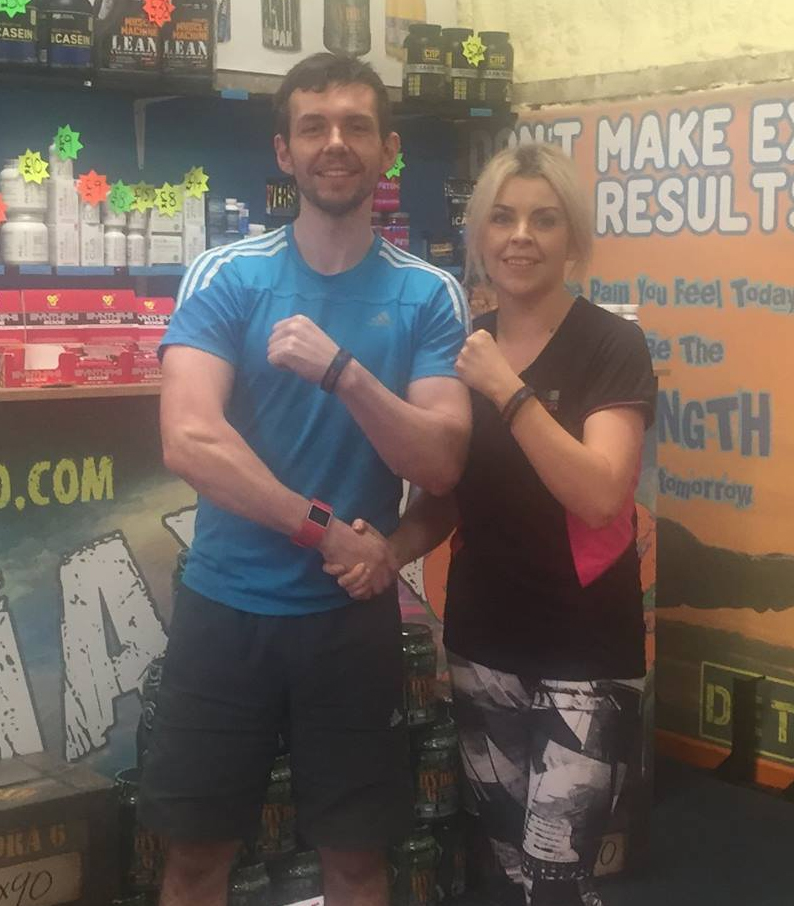 About a month after starting PT sessions, the first ever Maxx90 transformation challenge began.  I completed the whole 12 week challenge, 48 workouts in all.  It was amazing.  And the results I achieved in my own physique, completely converted me to weight lifting.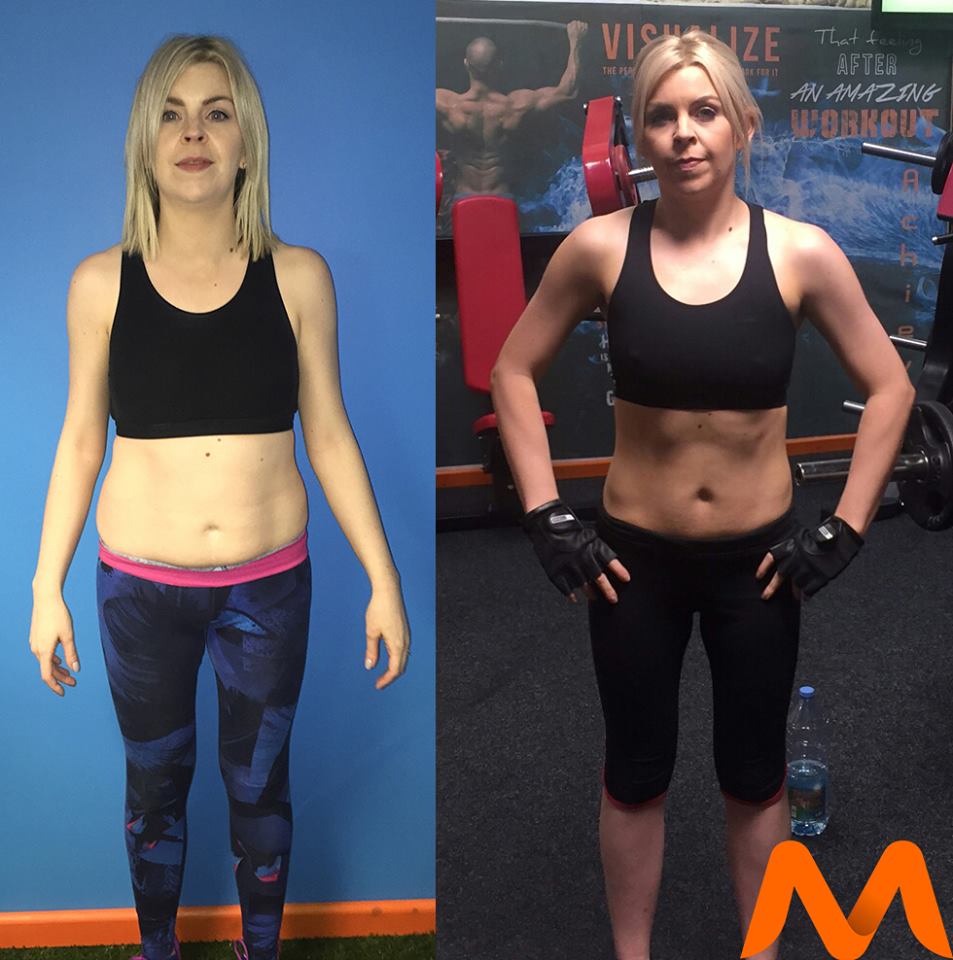 Fast forward to 2016, my new found passion for fitness, and in particular, weight training, led me to qualifying as a Level 3 Personal Trainer. While working with so many mummy clients, I soon began to find out that post-natal issues, months and even years after giving birth, were extremely common, occurring in about 8 out of 10 of my clients. I soon realized that there was a major lack of information and help for mums regarding postnatal issues, such as pelvic floor problems, diastasis recti, back pain and prolapse.  And how returning to exercise too soon after giving birth, and partially doing the wrong type of exercises (think high impact, running and crunches, planks etc)  can have a major long term effect years down the line.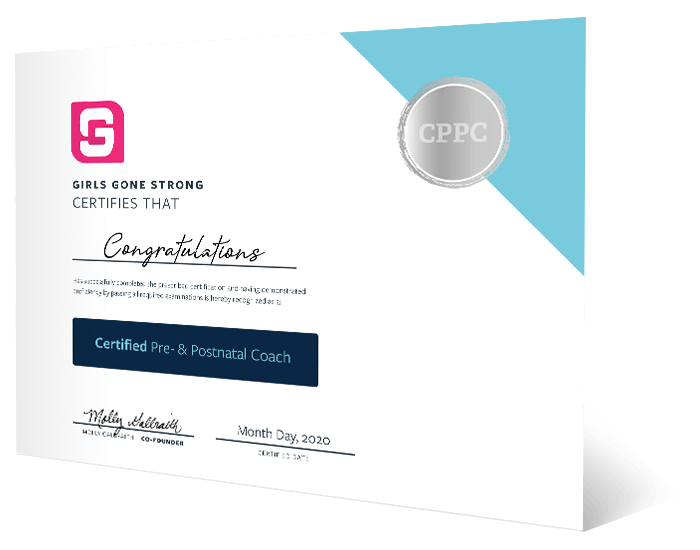 This is what led me to enrolling in and qualifying as a Certified Pre- & Postnatal Coach. I am currently the only CPPC in N. Ireland.  Qualifying in Pre & Post Natal training, led me to create our MaxxiMum's Pre & Postnatal fitness program, specifically designed for new and expectant mums.  I absolutely love teaching my MaxxiMum's class, and chatting to all the new mum's, and mums-to-be.  I enjoy relaying all my new found knowledge to all my clients, knowing that I am helping prevent them from falling victim to the many issues that new mum's develop, due to incorrect exercising.  I also love seeing all the new babies at my class, and chatting all about babies and parenting to the class.  MaxxiMum's currently runs 3 times a week at Maxx Life Gym, 2 mid morning classes and 1 evening class.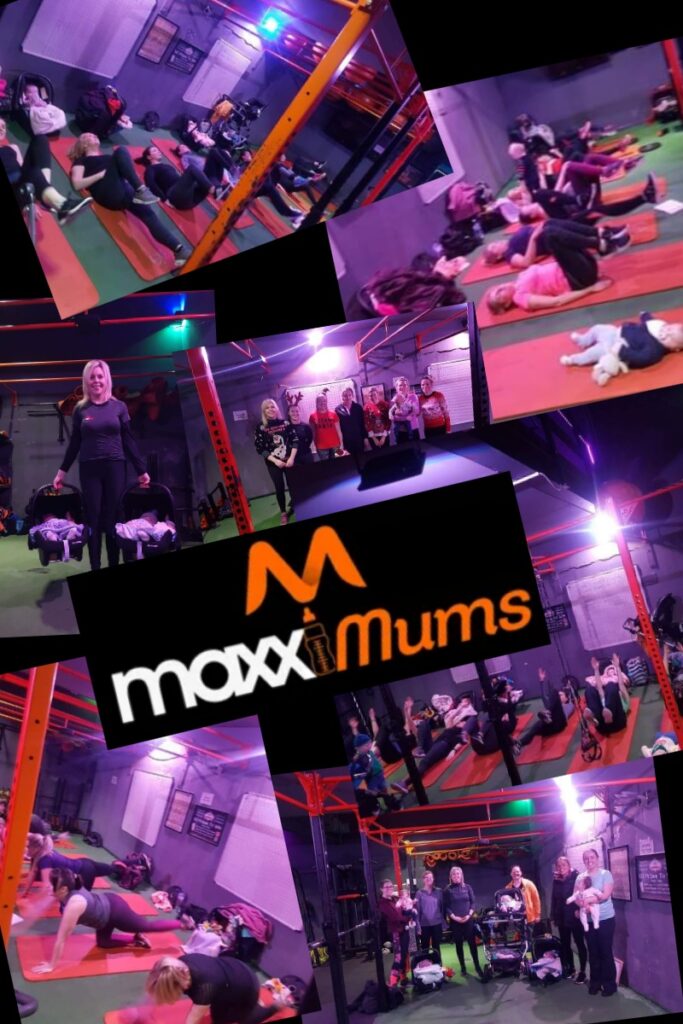 I also offer a specialized Personal Training service for mums, who prefer a more individualized training session.  And all personal training sessions for all pregnant women who wish to continue with their training throughout their pregnancy.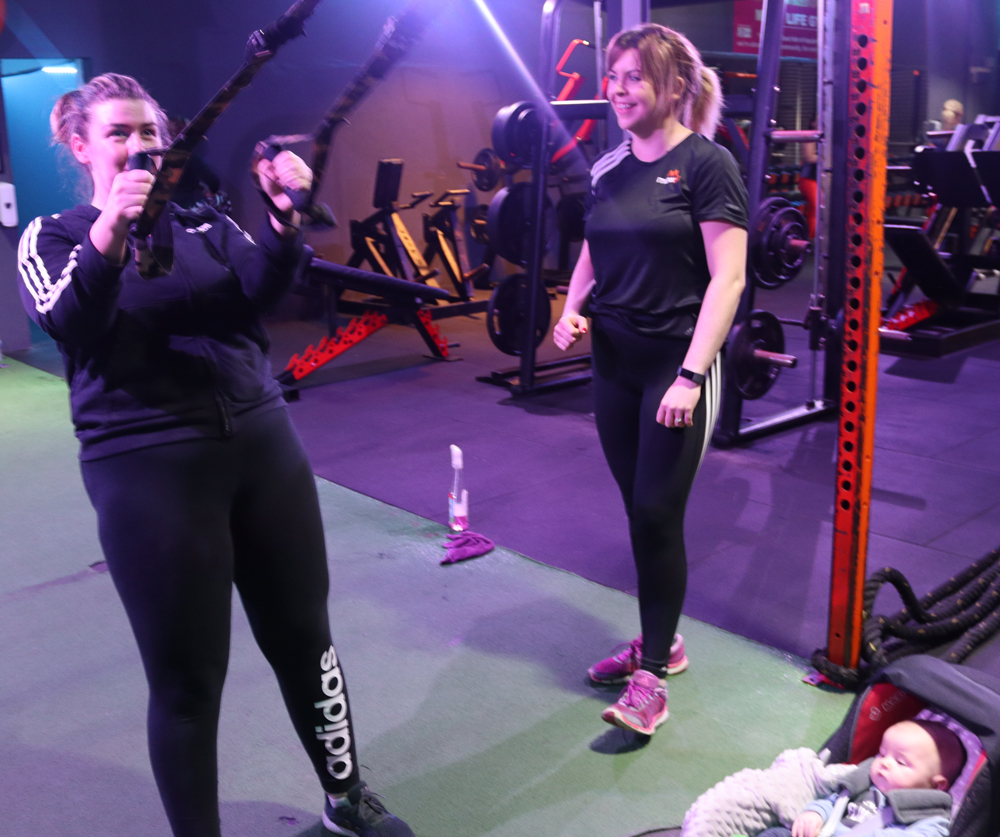 There is so much confusing information regarding exercising during pregnancy.  I love being able to advise my pregnant clients of the types of exercises they should be doing, to not only keep active during their pregnancy but also to help relieve common aches and pains particularly in the later trimesters .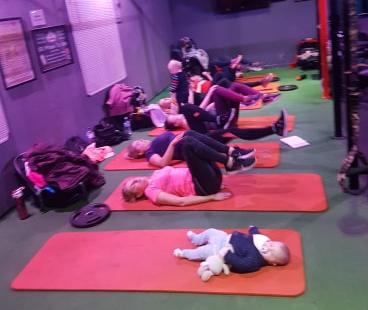 I love helping woman regain their confidence back through proper training and a healthy lifestyle!  I'm here to help you no matter where your starting point is or how unfit you are.  If you are like I was and have never exercised before in your life, or if you just are ready to make a change. I know first-hand all too well how hard it can be to find the time to exercise, while trying to raise a family, maintain a home and work a job.  But if you can find 30 minutes for a PT sessions or fitness class, I will help you to feel energetic, healthy, fit, and feel great about yourself again.  Christina.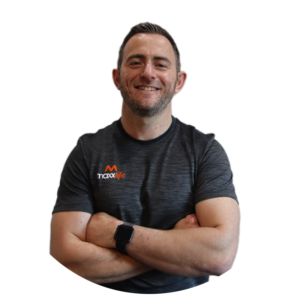 Fitness Qualifications: Level 3 Personal Training, Circuits, Spin
Fitness Quote: "You only get back what your willing to put in"
Hi I'm Shane I've been a Personal Trainer for the past 7 years and have loved every minute of it. My journey into Personal Training goes right back to my teenage years.  I was very thin through-out my teens.  I always had a good appetite but was just a classic skinny teenager with a seriously high metabolism, and no clue about nutrition or how to gain weight. At the age of 14/15, I was conscious of how thin I was, so started working out at home to try and put on some size.  Push ups, pull ups that sort of thing. I just wanted to gain some muscle.  From then, it wasn't long until I was kitting out my bedroom with fitness equipment.  Dumbbells, bars, kettlebells and benches. All in the hope of being able to bulk up a bit.  For the following few years, I trained regularly in my bedroom.  I educated myself on training and nutrition by reading books and magazines. There was no YouTube back then lol. By the time I was 18, I was a regular at the gym and becoming quiet accomplished with my training.  Friends and family had started coming along with me, to learn and let me train them. For no charge of course lol.  Training had been my passion for the last few years now, and I enjoyed the teaching people everything I had learned.
Then at 19, my life took a major set-back.  I had teenage acne on my face, as most teenagers do.  One day, I had been out in the blistering sun, when my acne took a really bad reaction to the sun's rays.  I ended up severely scared, leaving my face very disfigured. It completely knocked all self-confidence out of me.  I remember being so down, that I literally never left the house for the 6 months after. 
Thankfully, by then, I had built a fully equipped home gym in our garden shed.  For those next 6 months, I basically trained for 2hours a day every day.  I burned all my energy off in that gym.  Self-educating myself more and more about fitness and nutrition.  These 6 months of my life were probably the toughest 6 months I've ever had.  Without the focus of my training and fitness, I'm not sure I'd have ever got through that period of my life. That's the thing about training, it isn't just about the physical change.  The discipline, self-satisfaction and sense of achievement of it, is rewarding on a daily basis. It's helped me through many challenging times in my life.  The gym floor, with loud music in your ears, is a great way to blow off steam, and anxiety, while also having some laughs with friends.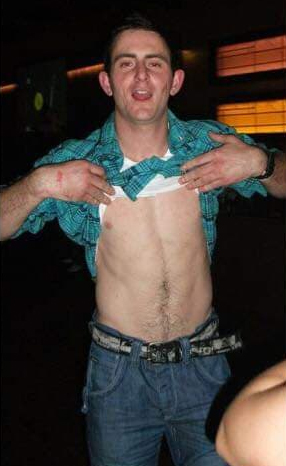 In my early 20's, my love for fitness only grew stronger and more passionate.  Realising the mental benefits as well as the physical benefits training had on me, it wasn't long before I started to think about a career in the fitness industry.  I was 23 when I enrolled on a level 2 Fitness Instructor course.  I absolutely loved the course, and meeting so many like-minded people, re-enforced my decision that this new career path was destined for me.  At 26, I was a fully qualified level 3 Personal Trainer.  Completing this course was the best decision I ever made, although I did not completely know it at the time.
I was extremely eager to start my new fitness career.  Luckily, got a break early on, at a local gym in Armagh. I would finish my full-time job, and then PT on the gym floor in the evenings. The days were hectic, work was non-stop, but all worth it.  I was learning so much and honestly loving the experience I was gaining from working along-side the other coaches, and even the members.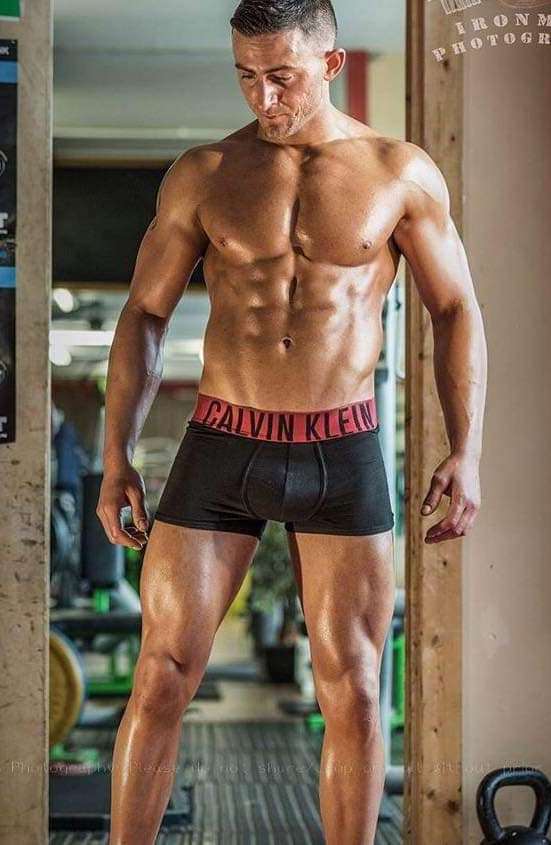 I was buzzing. There's no better place, than a busy evening on the gym floor, where everyone is chatting and laughing, training hard and sweating harder.  That sense of accomplishment everyone gets from training, just isn't something you can get from chilling on the couch. The buzz you get from a tough session makes all the sweats worth it lol.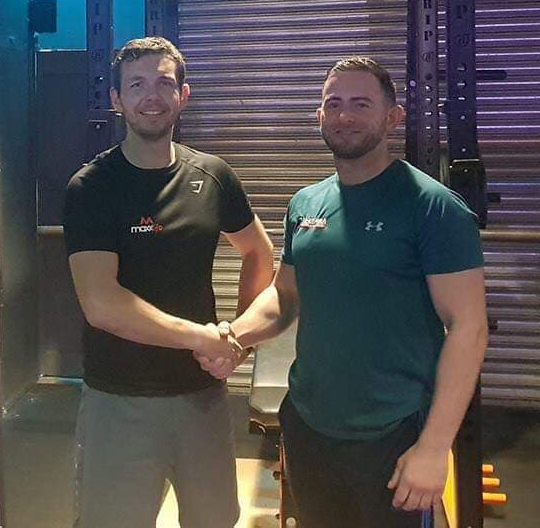 Over the past 7 years, I've had the pleasure of working with some brilliant coaches.  And I've built so many relationships, and made loads of friends along the way. I've asked 1000's of questions in pursuit of knowledge, and annoyed many coaches with questions in the pursuit of becoming a better coach. But as they say, if you don't ask, you'll never know. I've experimented on myself many times over the years, applying different training techniques, as well as testing different nutritional approaches.  All in the pursuit of learning and understanding better about fitness and nutrition.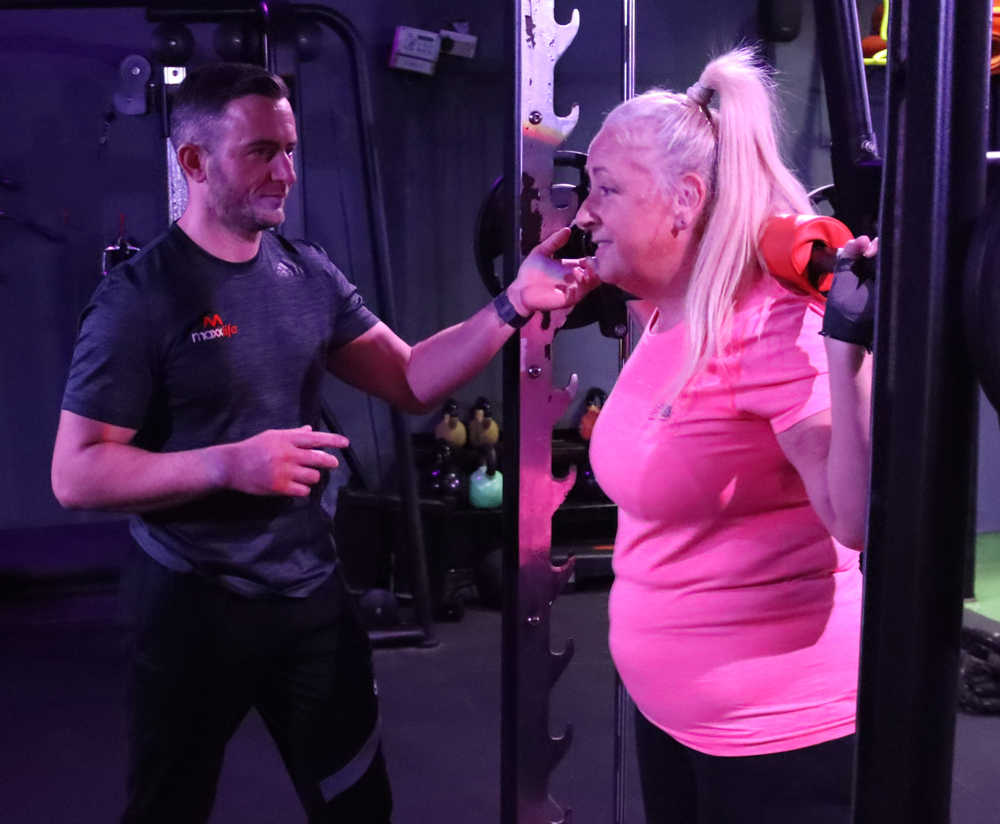 Now at 33, I've been working as a Personal Trainer for 7 years and loving every minute of it. I think I already said that, but it's true. My passion for fitness and helping people, strengthens and grows with every year.  I love driving to the gym every day.  I love helping all my clients achieve results and smash their goals.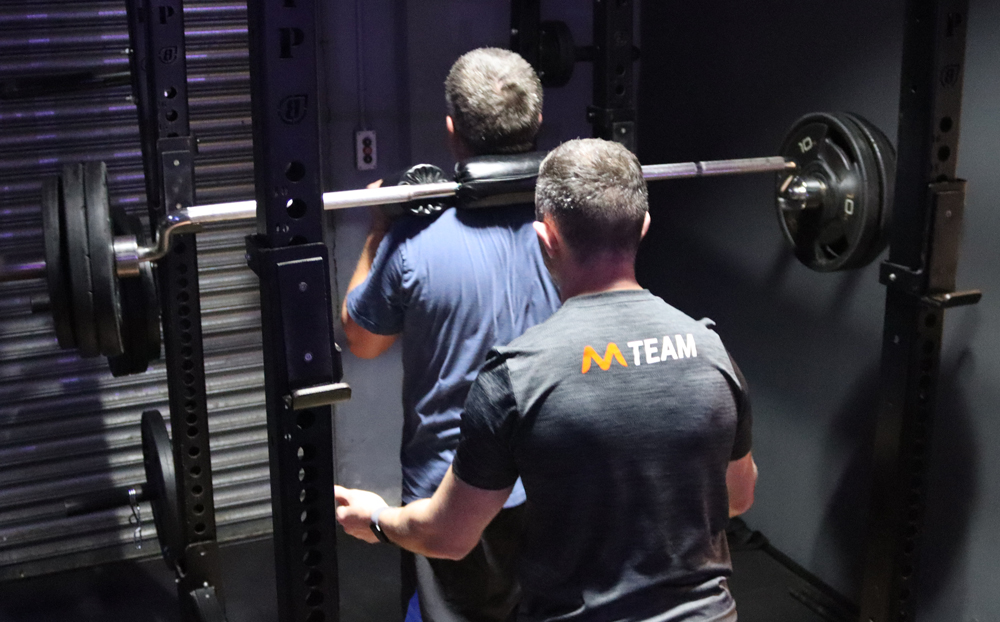 As a coach, I like to teach proper technique with training, while also teaching my clients how to live a healthier lifestyle In pursuit of a leaner, stronger, and more mobile body. So that's my story into Personal Training.  I hope it inspires you to begin or continue your own fitness journey with us at Maxx life gym.  I can promise you, that if you commit to a fitter healthier lifestyle, you whole life will change for the better.  Shane
Fitness Qualifications: Level 3 Personal Training, Circuits, Kettlebells
Fitness Quote: "Dream, Believe, Achieve."
Hello, I'm Lauren. I recently qualified as a Level 3 Personal Trainer.  Before following my passion for health and fitness, my employment involved working with kids and nursing.  However, my true passion lies in fitness, and I knew one day my dream would come true.  
My journey into Personal Training starts right back to when I was 16 years old. I was overweight from my late primary school years through to high school. I remember being involved in lots of school sports, such as hockey and netball.  I always remember feeling like the fat kid on the team. One summer when Mum took me shopping to get my new school uniform, I remember standing in the changing room crying, as the lady had to measured me up for a custom made skirt, as none of the sizes they stocked would fit me.  Now that was mortifying!  My heart sank.  This is the very moment, I knew I needed to do something about my weight.
At the time, mum was attending Slimming World and invited me along with her one night. I'll never forget that moment, walking into the hall, at only 16 years old.  So embarrassed to be there.  And having to stand on the scales in front of everyone, hearing that number for the first time.  But you know what, it was a sense of achievement for me also.  In my mind, this was finally the new start I needed.  As the weeks rolled on, the weight rolled off. Every week, pound after pound.  Until… I hit 'the wall'.  Anyone who has tried to lose weight before, knows 'the wall' all too well.  That point where you're doing exactly what you have always been doing, but your weight refuses to budge.  My weight loss journey has stalled.  At this stage, I was still a student in tech, and eating for weight loss was extremely hard, lunching with friends and starting to socialize.
I knew I needed to do a more. I had broken the bad habits, and had been eating healthily for quite some time.  But I had been avoiding exercise the whole time, probably out of fear of looking silly.  I remember enquiring about a local Bootcamp. The fear and nerves made me talk myself out of it a few times.  Finally, I plucked up the courage, bit the bullet, and went for it!  It's amazing how much fear can hold us back from the things we truly want to do.  But when your goals are bigger than your fears, you will get past them.  No one forgets their first experience in a gym or class.  I can still remember walking into the gym for the bootcamp class.  Still quite over-weight, very unfit and incredibly anxious. Afterwards, I felt completely amazing.  So proud of myself.  Taking part in that bootcamp was a massive leap for me.  I was buzzing for days.  After a few weeks of bootcamp, I really started noticing massive changes in my body.  And finally, weight loss started again.   It's amazing, but after a week or 2 of attending bootcamp, I felt like I had been going for years.  Why do we let fear hold us back from so much in life?
After about a year of attending bootcamps, my body had changed loads.  However, the last few months, everything seemed to have halted again.  I even started going to bootcamp 5 days a week, and sometimes twice a day, yet very little changes.  Once again, the scales were broke lol, they wouldn't budge.  After bootcamp one day, I was talking to the trainer.  She explained to me that my body had got used to the exercise it was doing, and I would need to change things up if I wanted to start losing weight again.  She suggested some extra weight-lifting sessions, to help change the shape of my body, tone up and lose weight.  Once again, the fear of the unknown almost prevented me from trying.  I remembered how far I had come, and every obstacle I had over-come so far.  So once again, I plucked up the courage and went to her for extra help, support and guidance. My personal trainer taught me how to squat, deadlift, chest press and all the other essential moves.   She took her time and explained all the movements and exercises, and helped me grasp the concept of weight-lifting.  And guess what, a month later I had a gym membership and began training on my own, as well as the PT sessions.  Weight-lifting is a strange one.  It gives you a courage and self-confidence like you've never known.  My love for weight-lifting grew and grew as each week passed.  I watched my body change shape, my confidence grow, and my fears fade away.  
My new passion for weight-lifting lead me to learning all about calories, nutrients, and how the body works.  I continued training away, and met some amazing coaches and friends within the gym. I love my gym circle of friends, as they are always supporting and encouraging me.
And here we are today, 5 and half stone lighter.  I've accomplished so many goals and recently fulfilled one of my dreams, becoming a PT.  In March past, lockdown hit.  I was made redundant from my full time post.  My wedding had been postponed and I took unwell. COVID-19 YOU SUCK!
But yano what, It brought the better out in me. "One negative always leads to a positive".  It give me the opportunity to go to PT school and study and gain my Level 3 Personal Training qualification.  It was an absolutely amazing experience training with Elite Fitness academy in Belfast. The day I walked into that place, I knew this was the industry for me. 
I have been back since and also completed the Kettlebell Instructor course. I love investing in myself as I know it will help my clients. I love helping people.  I understand first hand, the many fears people face, and I want to help as many people as possible, over-come their fears, just as others helped me over-come my fears.  I care about my clients, and want to see them smash all of their goals.
I was so grateful to have become part of the Maxx Life team. The guys have guided and supported me so much.  I can honestly say, I am buzzing, day in day out, going to my work and helping clients gain results and achieve their goals.  They say, "when you love your job it doesn't feel like work".  Well, I can definitely vouch for that.  The buzz on the gym floor every morning and evening.  Chatting to my clients and members all day.   Having such a laugh.  And pushing 2 more reps out of clients when they say they've had enough lol. 
Although the best part of being a PT, is seeing my clients results.  Knowing that you are helping someone who was just like I was, make the same great changes to their life as I did.  That's the true reward of this job.  As a coach, I'm passionate about using proper technique when it comes to weight-lifting.  I value the importance of mobility for all people.  And I understand that healthy nutrition has the power to change your life around.  I'm ready to help you start your journey and smash your goals.  All I need is your commitment, determination and time. I can promise you that an investment in your health, is the best investment you will ever make.  Lauren  x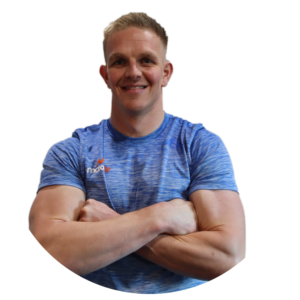 Fitness Qualifications: Level 3 Personal Trainer
Fitness Quote: "A person who falls and gets back up is much stronger than a person who never fell."
Hi, I'm Stevy.  I recently turned 40 & I have been a qualified PT now for 7 years. My passion for fitness started at an early age, being involved in many sports such as Gaelic football, soccer & athletics.  I played for local football teams in town, and was on my high school athletic team.  Being fit and healthy is always something I've held in high regard when it comes to performance and giving your all & it is something I have implemented right through to adulthood.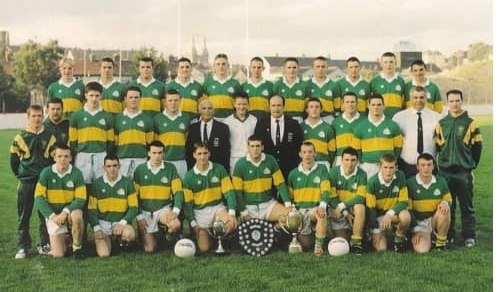 I've had a number of jobs through the years carwash, factory's, roadwork & then finally I ended up on building sites, where I served my time as a plasterer for 13years.  Although I loved plastering, I always knew there was something more out there for me to work at.  One day at work, everything changed for me in an instant.  I fell of a high scaffolding while plastering, and smashed my arm into pieces, tearing my bicep from my arm.  I was out of plastering, and out of work.  A long road to recovery.  Two years to be exact.  I was left wondering, what am I going to do?  What am I even going to be able to do?  What am I good at?  Feeling powerless and incapable, and after thinking long and hard about what to do, I knew I had to return to some sort of education.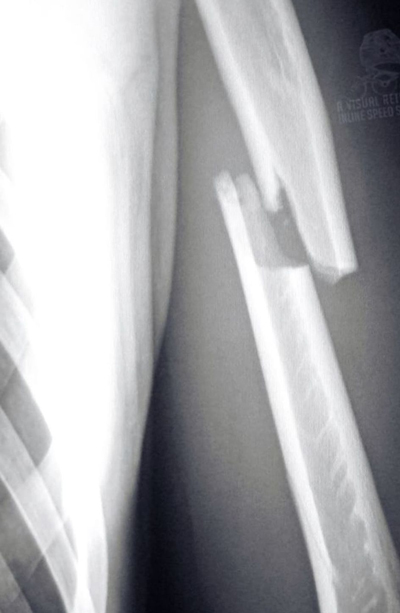 For 14 years, school and I never seen eye to eye.  This was different.  I am passionate about fitness, and I knew it was something I could be good at it, if I devoted all my energy to it.  Understanding how the body works, how to train properly, and the nutrition we need to be healthy, was all so interesting to me. I absolutely loved the course.  I often wonder why they don't offer a PT Instructor course in secondary school.  Would have saved me a lot of failed grades and wasted years.  Anyway, 2 years later, I was the proud owner of a Level 3 Personal Trainer certificate.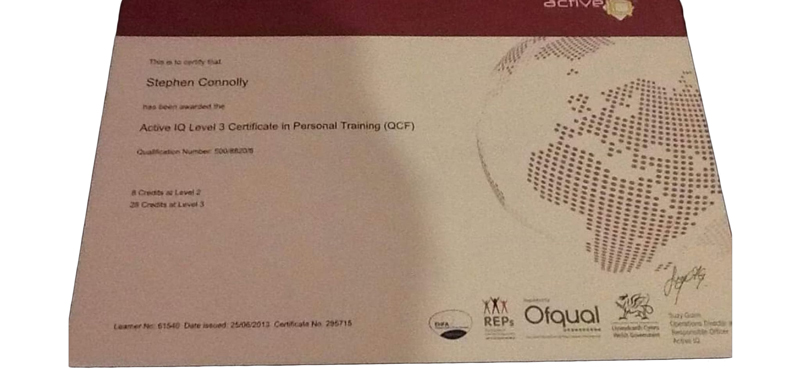 Through-out the duration the Personal Training course, I was working full-time to support myself.  Immediately after qualifying, I began freelancing as a trainer, part-time, to get my new career under-way.  I absolutely loved it.  I'd quickly built up a good base of clients, training some groups in the morning, then off to my full time job, before spending the rest of the evening training more clients and small groups.  Work felt like work, but PT'ing just felt amazing.  At last, I had found my way again.  But things were soon to change.  My life was out of balance.  Working long days, while newly married, and starting our wee family, something had to give.  It was a very tough decision for me, but with so many new commitments, my PT career had to be put on ice, to allow me to free up some time.  However, getting back to what I loved doing most, was never far from my mind.
I was scrolling through Facebook one day, and seen an ad by Maxx 90, with a position for a Group Training Instructor.  I applied for the position, had an interview, and as they say, the rest is history.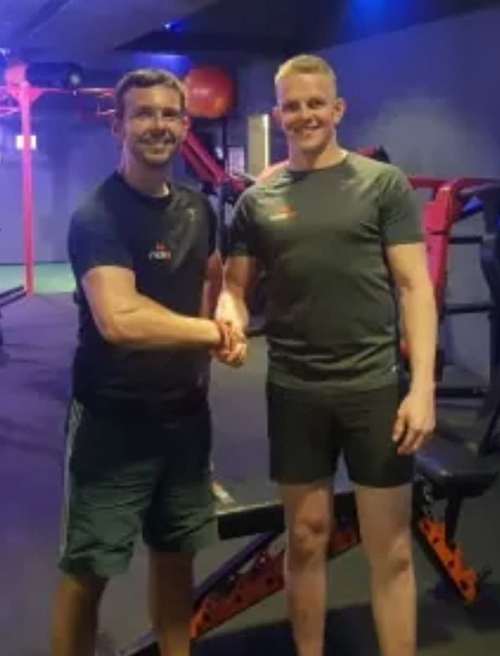 I've been working at Maxx Life for the past 4 years now.  I've witnessed some incredible client transformations during this time.  As any PT will say, helping a person, teaching them your knowledge and guiding them through their journey, watching them transform themselves for the better, is one of the most rewarding feelings ever.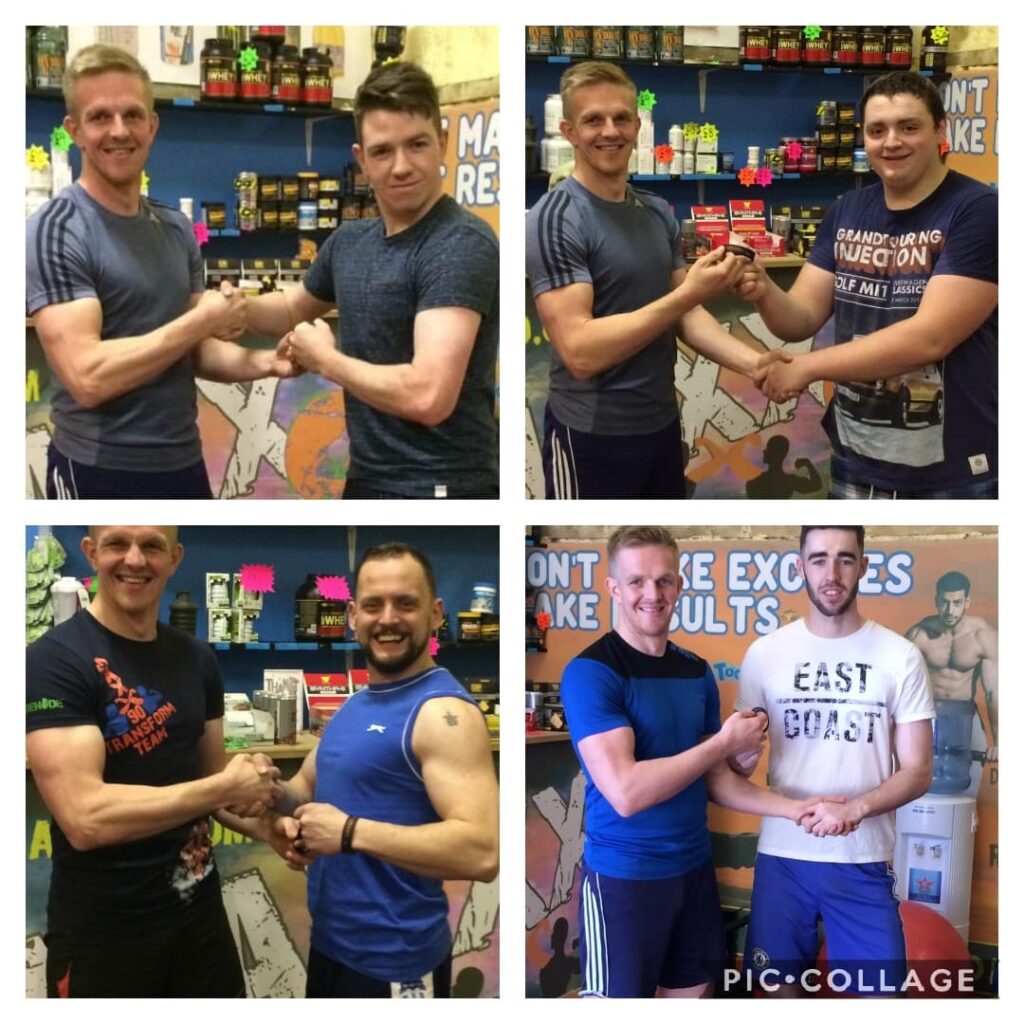 I consider myself very fortunate to work along-side such an amazing team of highly skilled, knowledgeable and motivated trainers.  I believe that it's the quality of our Maxx team, that keeps all of us on our toes as individual trainers.  We feed of each others determination and ambition.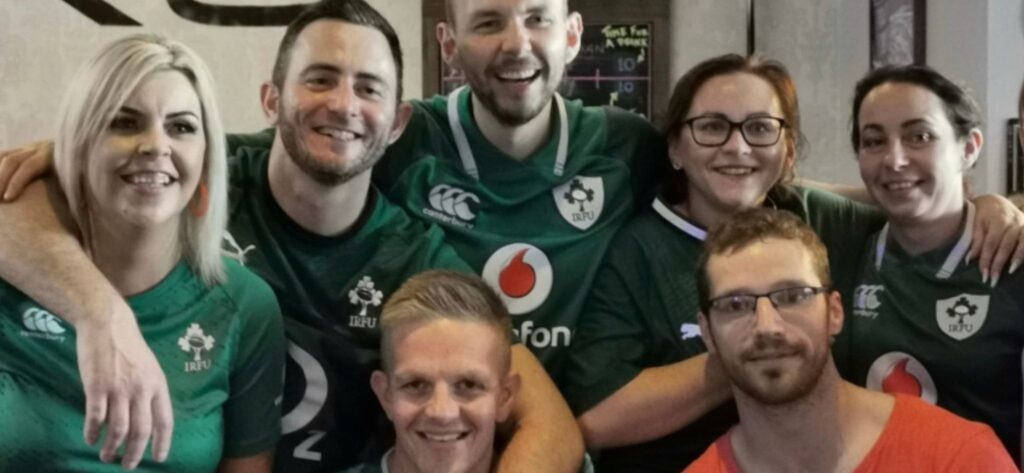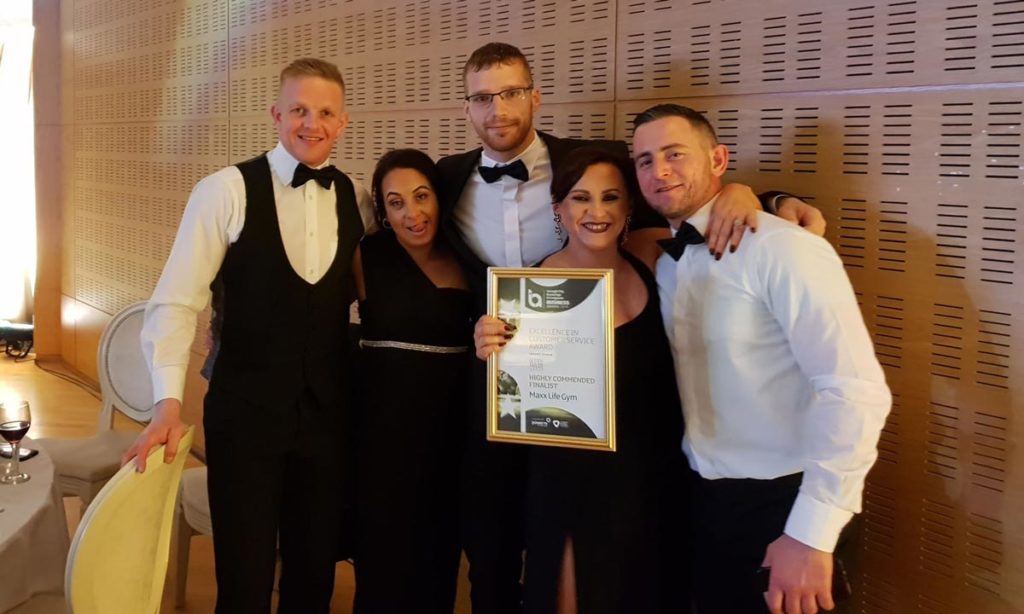 I am always striving to improve myself as a trainer.  I focus my clients a lot on good solid form and safe lifting technique while exercising.  I believe that teaching my clients to train correctly from the start, will stay with them their whole lives.  I am passionate about promoting an all-round healthy lifestyle to all my clients.  I try to give as much to my clients out of the gym, as I do in the gym.  I like to push all my clients, to get them best from them in every session.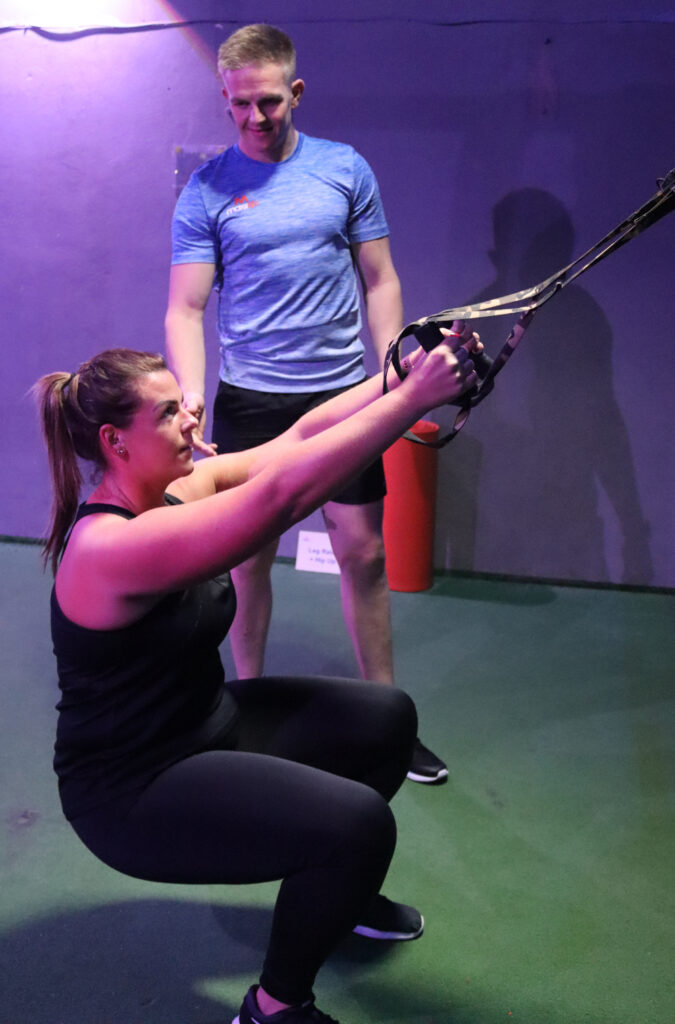 I take 3 of the early morning BootCamps in the gym, and the guys only BootCamp on a Monday night.  I take a real pride in designing and delivering all of my classes, and feel proud that they are all fully booked every week for the past 2 years.  I'm also available for 1-2-1 and 1-2-2 PT sessions, which I cater for all levels of fitness, whether you are just starting off your fitness journey, or you're a sports player looking some off season training.  I absolutely love what I do and couldn't think if a more rewarding industry to work in.  And when I look back, in some strange way, I think breaking my arm was fate, that grabbed me out of plastering, and lead me down this path of helping others.  And I fully intend to make the most of it. Hope to see you soon. ONE LIFE, HEALTHY LIFE, MAXX LIFE! Stevy.
Fitness Qualifications: Level 3 Personal Training
Hey guys, I'm Isaac and I recently qualified as a Level 3 Personal Trainer at the beginning of 2020. I've been training myself from about the age of 16. I only ever trained in my own wee home gym, just with a bench, a dumbbell, a tractor weight, and my dog to keep me company. After training for 8 years at home, I had finally out-grew my wee gym. Next step, join a commercial gym. I've only ever been a member of one gym in my life. Maxx Life. For about the past two years, I've been going to Maxx Life. Most of that time, I was a gym member. Now I'm a proud member of the Maxx Trainer team.
People join gyms and start exercise and training for a few different reasons.  Most want to improve their health, get fitter, lose some weight, and feel better about themselves.  I wanted to get strong!  I wanted to be able to defend myself!  Unfortunately, when I was younger, I suffered from racial abuse.  I lost all confidence in myself.  I wanted to be able to stand up for myself.  So I started lifting weights to build muscle and get stronger.  From practically knowing nothing about training with weights, I spent hours and hours on YouTube, learning all the different exercises as well as proper form and technique.  I understood the mechanics of lifting weights very easily, and how to target the correct muscle groups with different exercises and equipment.  I quickly developed a genuine passion for weight lifting.  I honestly could have watched YouTube videos and learned new techniques all day lone.  I soon found out, that weight lifting does so much more than just build muscle and strength.  I had developed a whole new confidence within myself.  Lifting weights allowed me to channel my frustration, and churn it into something good for my body.  My body quite quickly began to change shape.  I was becoming a lot more toned and defined.  The new confidence I gained from weight training, lead me to taking up kick-boing and boxing.  And eventually football.  I loved football, but I'd never played for any teams. My whole life really started to change for the better.  And the racial abuse fizzled out. 
Training and fitness was the game changer for me.  Not just physically, but mentally also.  I had started lifting weights to become physically strong, but my real strength was created in the mind.  Then about 2 years ago, a few friends invited me along with them for a workout at "this cool wee gym out in the countryside" lol.  Little did I know that night, that this place would one day become the place I work.  As I said, Maxx Life is my first and only proper gym I've ever joined.  I had stopped the combat sports and even football, and just concentrated on weight lifting. When my friends invited me along, and I done my first proper gym workout, I knew there was so much more exercises I could be doing.  And that was me, hooked on going to Maxx Life, almost every night.
My friends and I would go to Maxx as a group, and I would be the one directing everyones workout.  Showing them what to do, and correcting their form.  I absolutely loved it.  I would see the trainers working at the gym, and admire what they were doing.  I knew that Personal Training was the career for me.  A few chats with some of the Maxx Trainers, and I was soon enrolled onto a Personal Training Course.
I qualified as a trainer in early 2020, before lockdown thankfully.  When Maxx Life opened back up after lockdown, the chance to work there was put on the table for me, and I grabbed it, and haven't looked back.
I absolutely love weight training, but since completing my PT qualification, I've developed a new additional passion for mobility and movement!  Mobility training has been a real game changer in my own life, and more importantly, for many of my clients.  In todays world, so many people have lost the ability to move their body in the way it was born to do so. 
Especially young people, who have spent most of their growing lives, sitting at a desk in school, sitting on the sofa at home, sitting playing hours of Xbox, and sitting scrolling through their phone.  The joints and muscles aren't being used properly, so begin to deteriorate.  Helping improve a persons mobility, seeing them become more and more mobile, and improve the quality of their life so much because of it, provides a great satisfaction as a trainer.  I love looking at the big picture with clients.  Working on small improvements each week, and then admiring the major changes over a longer timescale.  I love teaching clients all the things I know, that will help them on their journey to improved health and fitness.
Weight lifting, and Maxx Life gym, has changed my life so much, and the direction I am heading.  And it's my mission, to help others change their lives for the better, and achieve whatever goals they set.  I want to help people gain the mental strength and self-confidence that I have gained through exercise and training.  And to reclaim the mobility that they never knew they had.  If you are lacking of any of these, and would like some guidance in the right direction, then you will have my full passion and patience all the way. Isaac.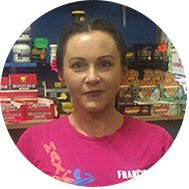 Personal Trainer: Frances
Fitness Qualifications: Level 3 Personal Training, Yoga Instructing
Fitness Quote: "In this World, there is No Force equal to the Strength of a Determined Woman!"
Hi, my name is Frances. I am 48 years old, and a Level 3 Qualified Personal Trainer and Yoga Instructor.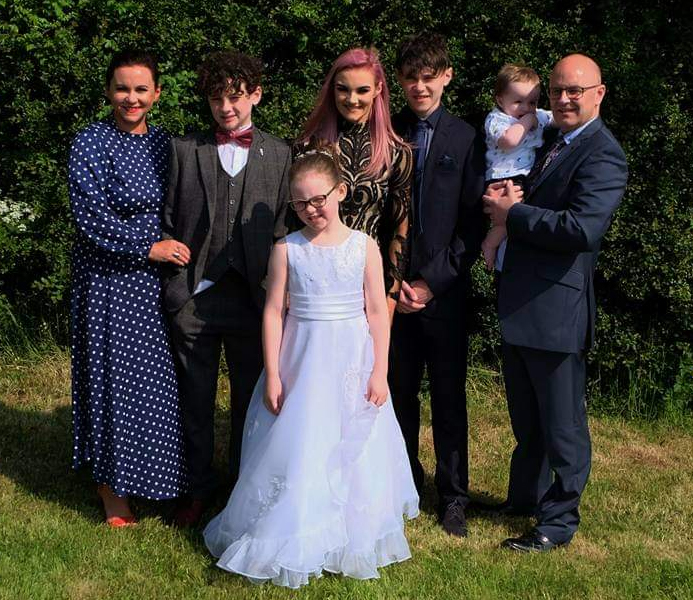 Married 25 years to Dominic, I'm a mum of 4 absolutely amazing kids, Jane 20, Damhnaic 17, Ultan 16 and Eve 10, and I have 1 wonderful little grandson, Donal, who is 3.
Exercise, fitness and yoga have been a part of my life for as long as I remember.  However, I was only introduced to weight training about 5 years ago, and instantly fell in love with it. Right at the time when I was first starting weight-lifting, I was at a point in my life that I felt very stressed, fat and depressed.  The stresses of life had lead me to a lifestyle of over indulgence of junk food and alcohol.  My health, which for a large part of my life, was so important to me, was away down on my list of priorities.  I remember looking at my own life at the time, and telling myself, something has to change.
I'm a firm believer in fate, and things happening at the exact right moment.  At the very point when I had enough of the unhealthy rut that I had fell into, and was determined to get out of it, I seen a post on Facebook for a brand new local transformation program.  Maxx90.  I had attended a few classes with Anto, the trainer running the Maxx90 challenge, only a few weeks before.  I loved he classes, so enrolling on the new 12 week Maxx 90 programme was an easy decision. 
I had been to loads of exercise classes before, but for some reason, I was very nervous starting Maxx90.  I knew it was going to include weight lifting, which I was nervous about.  And what if I failed the challenge?  How stupid would I look.  Despite all the nerves, I was determined to do this. I really do understand, first hand, how nerve-wrecking and intimidating it feels, walking into a gym for the first time.  It's not until you walk into Maxx Life and experience it for yourself that you realise, it's a gym like no other.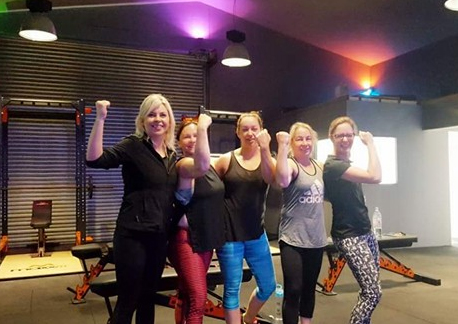 I absolutely loved the whole journey through-out those 12 weeks.  The friends I made and the craic we had.  A simple transformation challenge became memories for a lifetime.  12 weeks later, I was confident.  Back in my happy place.  I had stopped comparing myself to others, and was simply happy to be me.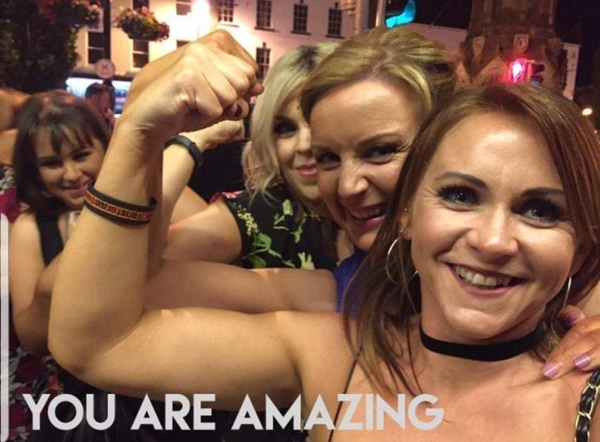 Completing the Maxx90 challenge.  Looking forward to every workout.  Looking forward to going to the gym, and spending time there.  It was becoming one of my places, and lifting weights was fast becoming my new favourite hobby.  Looking back, I'm pretty sure, the day I completed the Maxx90 challenge, was the day I decided I wanted to become a Personal Trainer.  1 year later, along with 2 other fellow members at Maxx Life, I was a qualified Level 3 Personal Trainer.  The single best thing I have ever done.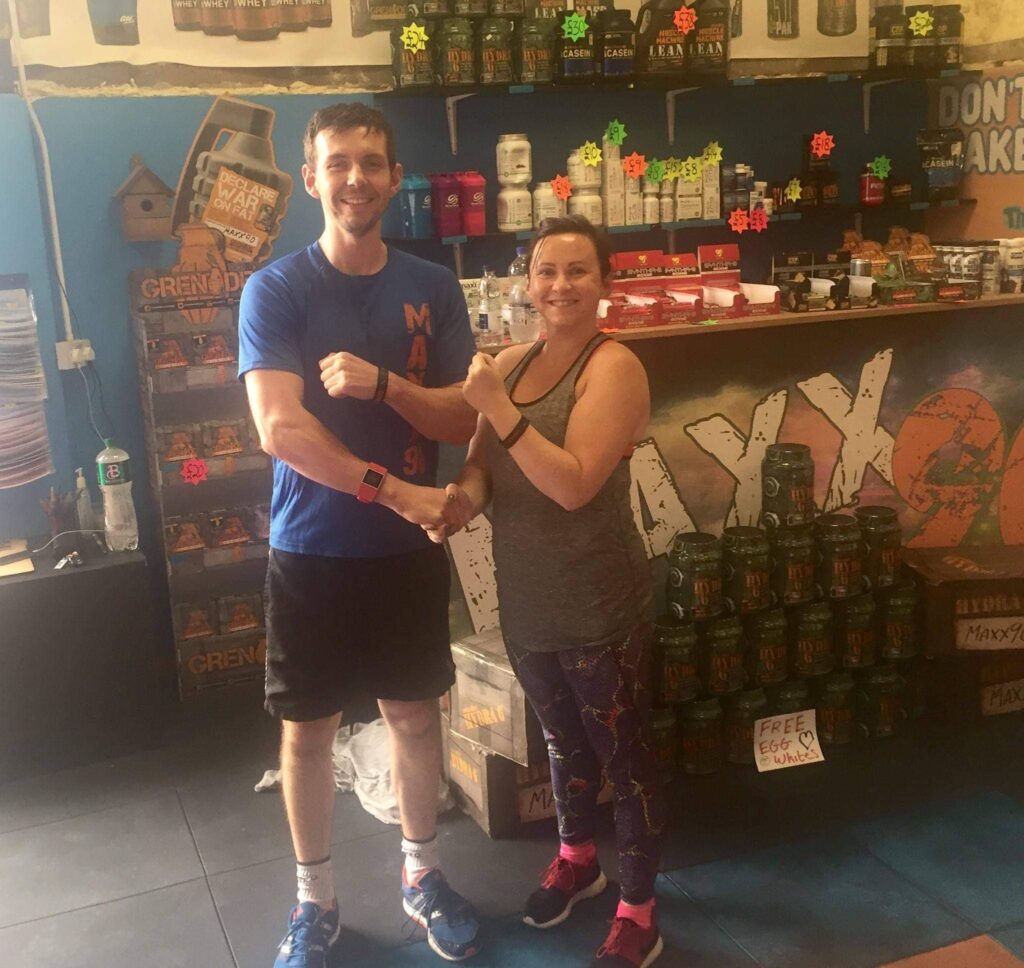 Over the last 3 years working at Maxx Life, I have been fortunate to train so many women of all ages and fitness levels.  Many of whom have remained client's of mine, and friends, since they began.  So many friendships have been formed in our wee gym.  The community that we have built in Maxx Life is legendary. It really does feel like an extended family.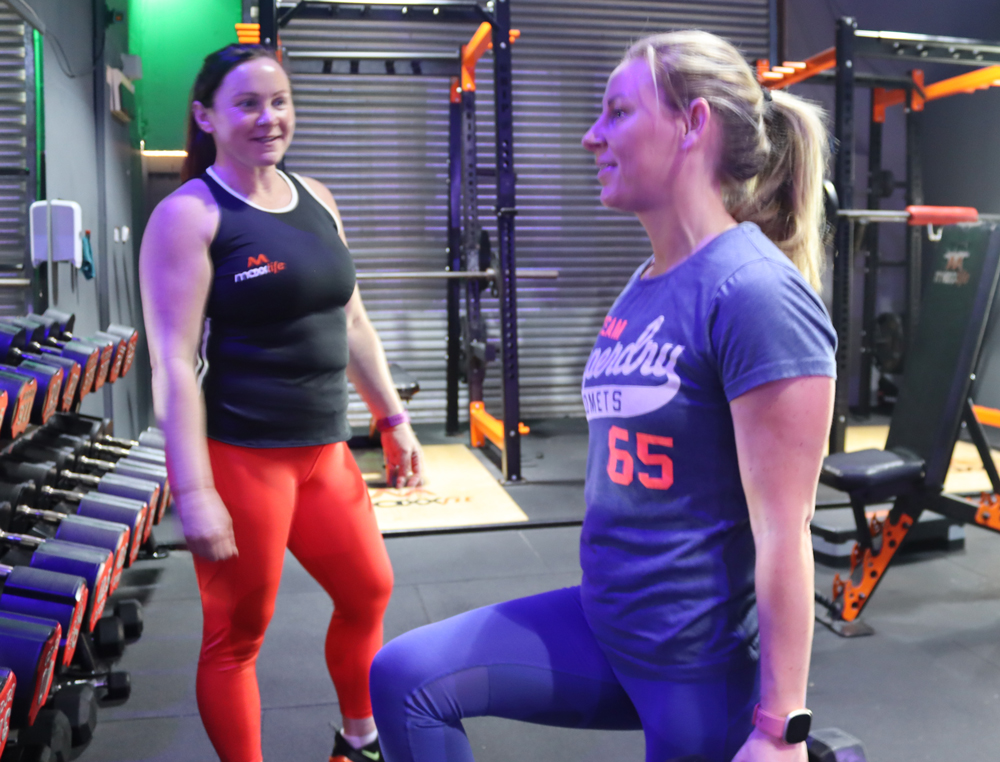 This year, myself and a group of my clients began hiking. Together, we achieved the impossible, and climbed Mount Carantoohill in Kerry.  Ireland's highest mountain. This was one of most mentally and physically exhausting challenges, any of us have ever done.  But we did it together.  Encouraging and supporting each other all the way. Very much the same ethos we live by at Maxx Life.  It was a brilliant weekend start to finish, with plenty of craic, and no shortage of wine.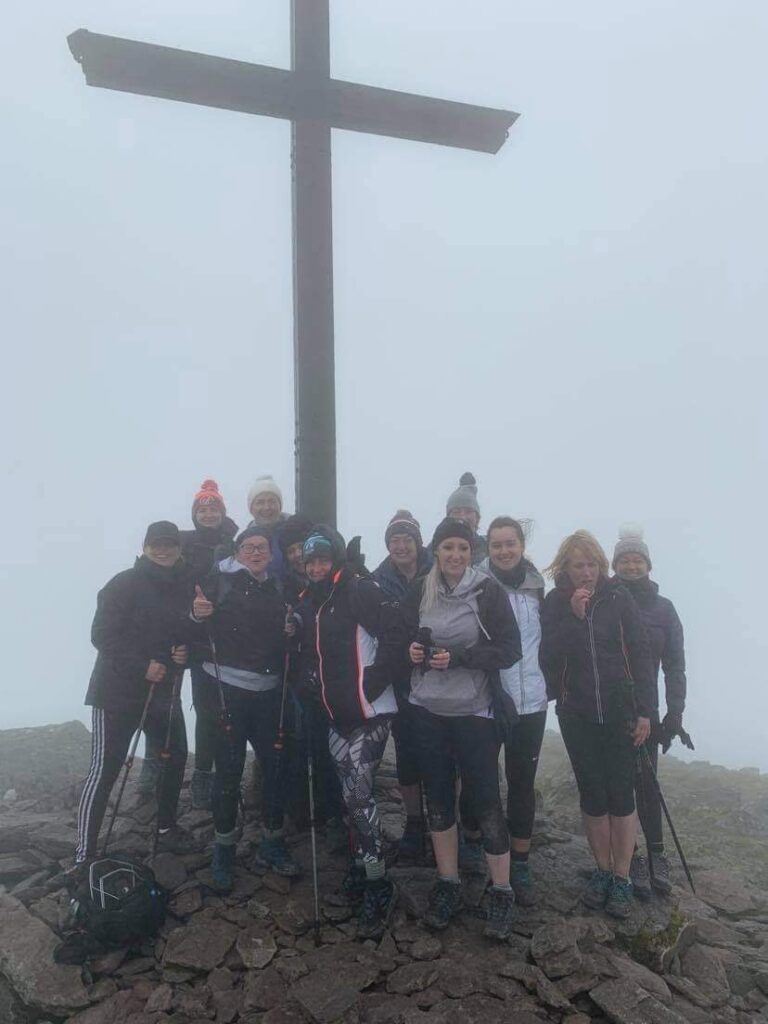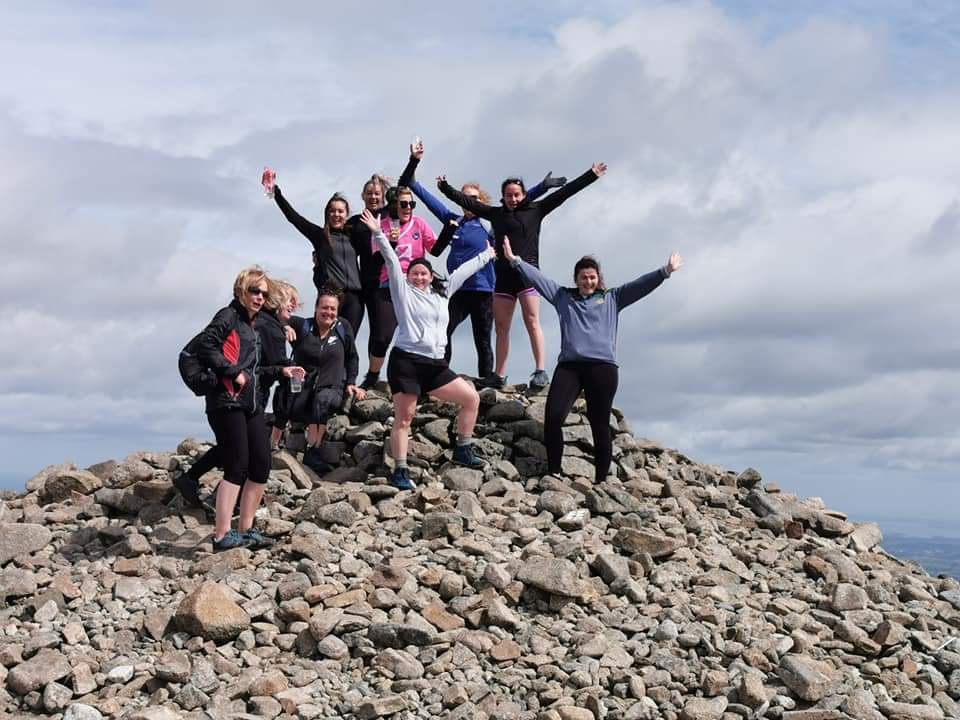 I never tire of seeing women taking control of their lives and their body's. The confidence and empowerment gained through exercise and weight lifting, never ceases to amaze me.  I am aware that for women new to strength training, it can be very intimidating. Many are afraid of 'bulking up', when in fact the opposite is true.  The image below is me in the red dress before I started training with weights.  And then after weight lifting in the black dress. Not only did weight lifting have me looking my best, but I felt me best ever.  Strong, in a female sense. 
If you would like to start shaping your body, toning your muscles, and burning fat.  If you would like to start feeling stronger, more confident, and more like the real you.  Then I can help you achieve all your goals, through the power of strength and conditioning training, and healthy nutrition.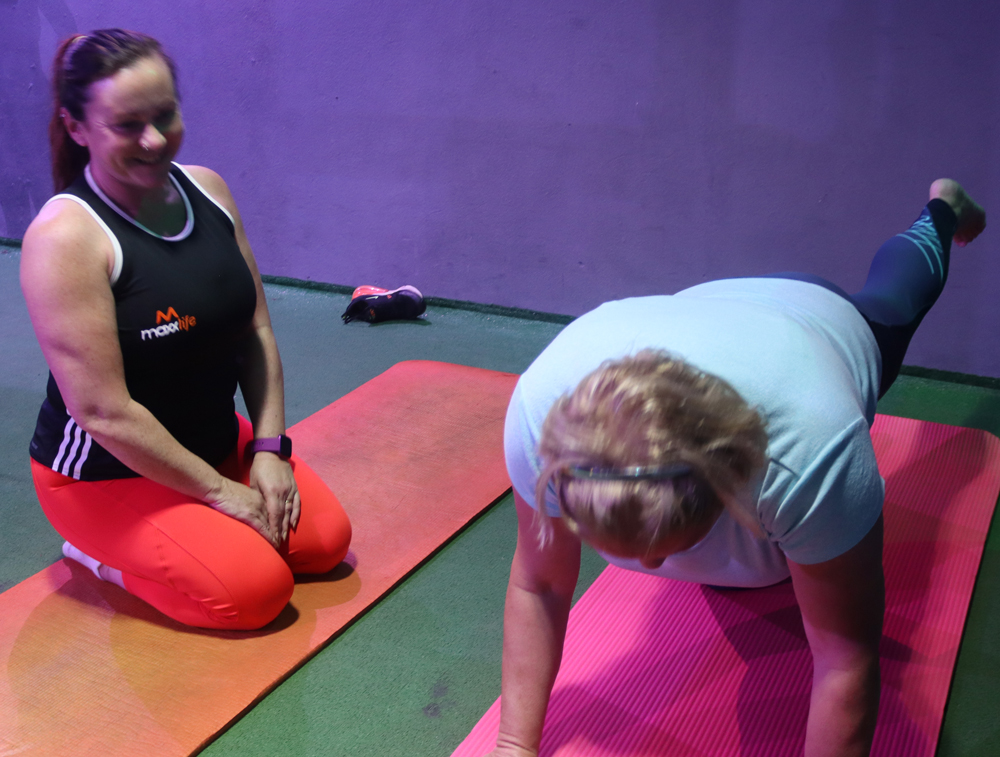 I am also a yoga instructor at Maxx Life.  I deliver both group sessions and one to one yoga. Yoga is my #1 passion in life.  The benefits of yoga for improving physical and mental health and decreasing stress, are completely amazing.  It slows down the aging process.  When you combine good nutrition, strength training, and yoga all together into your lifestyle, you really will be absolutely amazed at what you and your body can achieve.  Frances.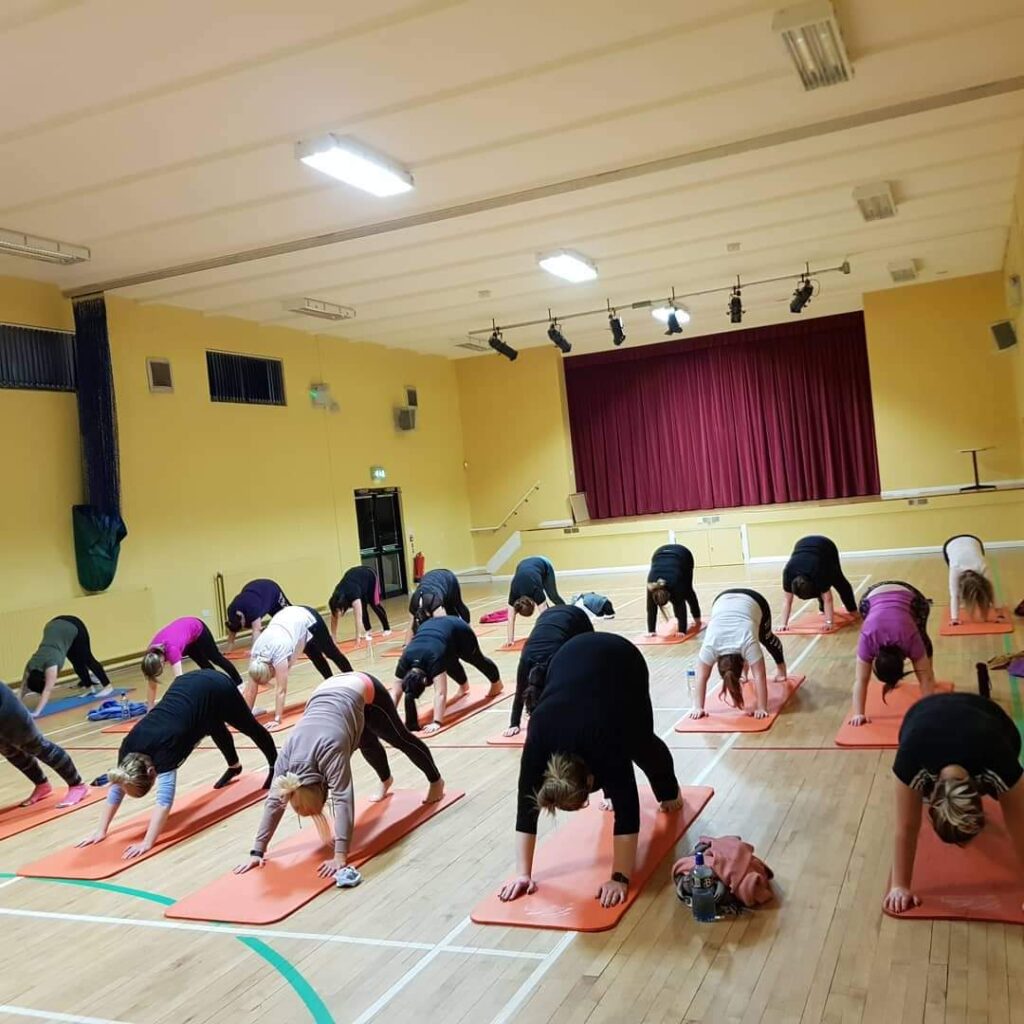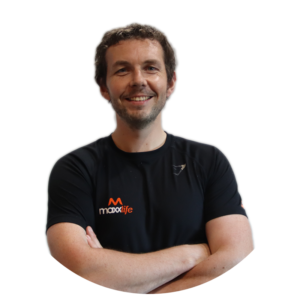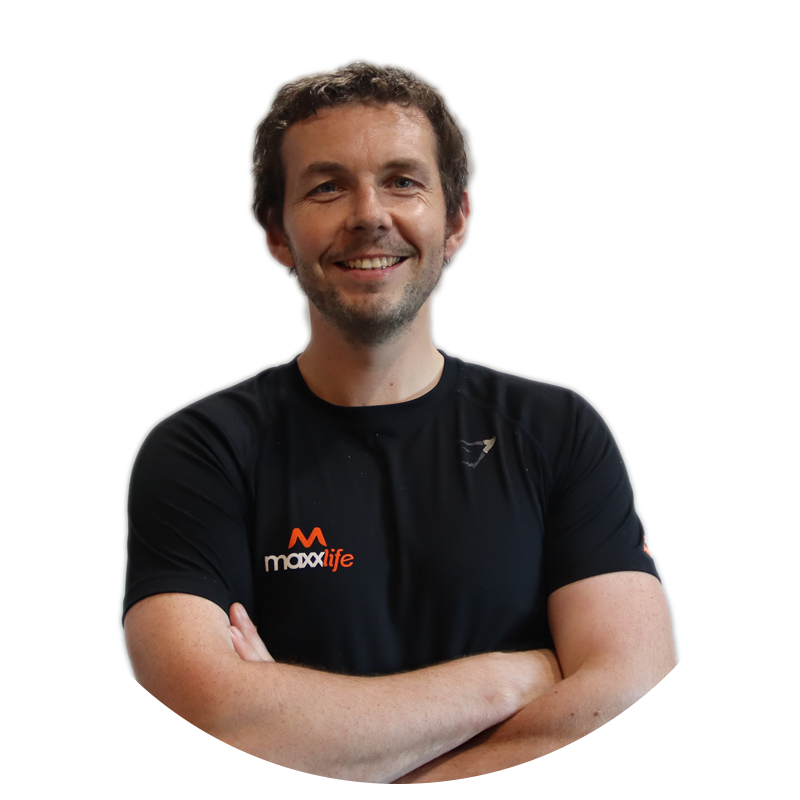 Fitness Qualifications: Level 3 Personal Training, Circuits, Spin
Fitness Quote: "No one ever achieved results for the work they didn't do"
Hey, I'm Anto, and I've been a level 3 qualified trainer for 6 years now.  When I was 28 years old, I was probably the most un-fittest, unhealthiest, I've ever been in my life.  Through-out my 20's, I smoked and drank a lot, and my diet was mostly junk food.  Work life was very stressful, and occupied most of my time.  I literally gave no consideration to my health or fitness at all.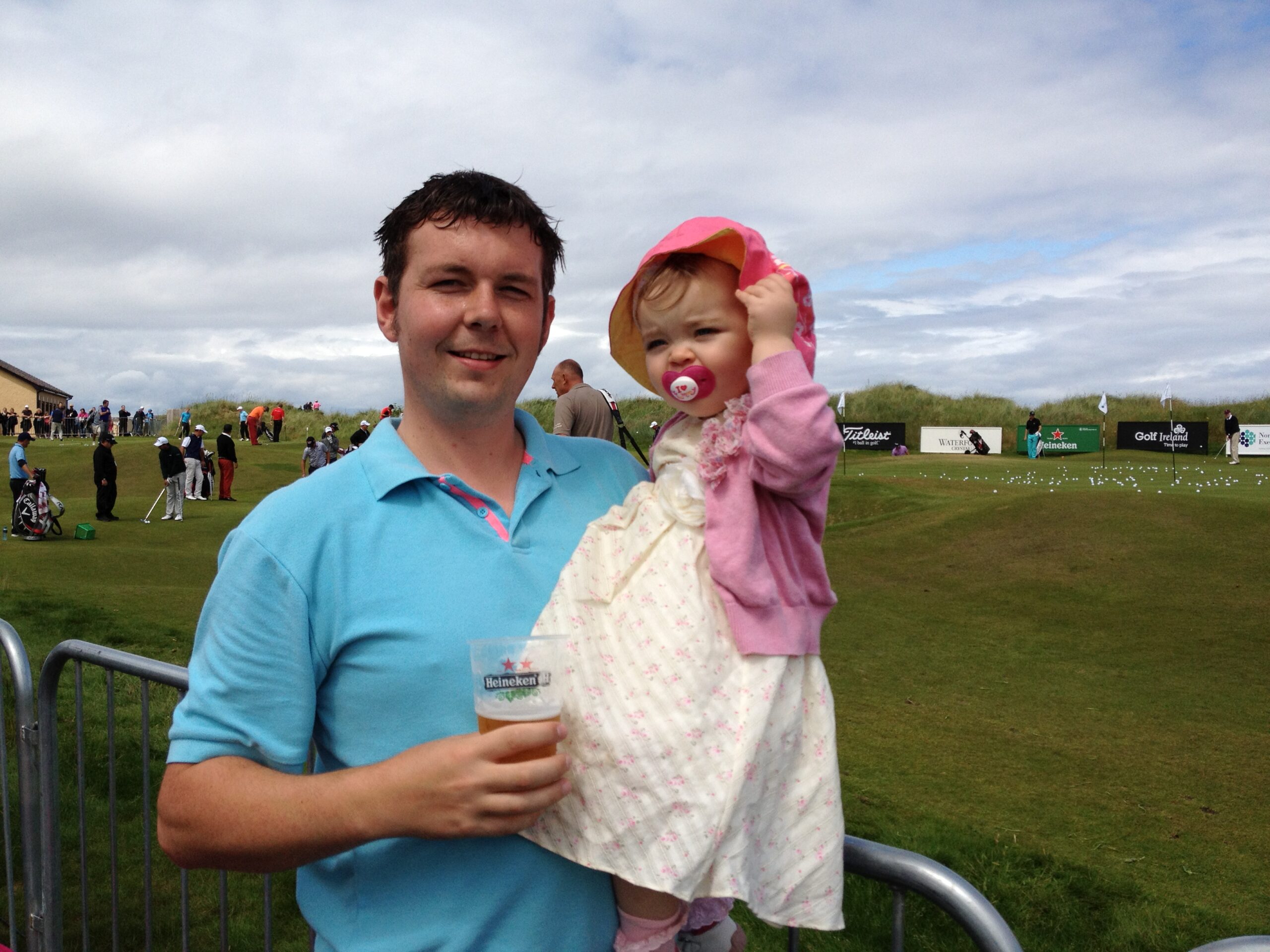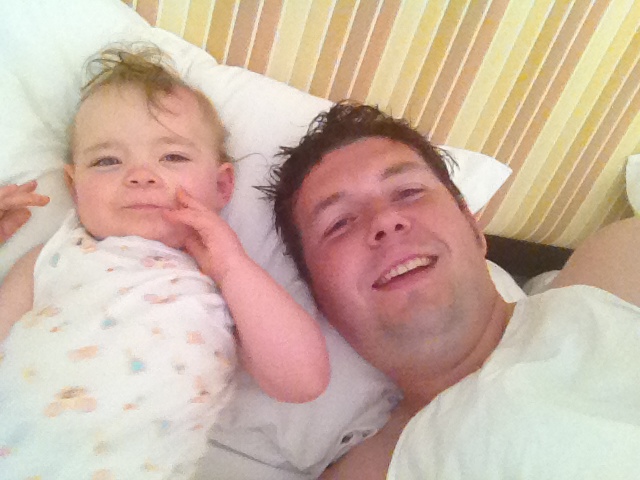 Shortly after my first child was born, I slowly found my way back into fitness.  I began playing football again, and regularly attending a local BootCamp class.  I started running also, and got myself to a stage where I loved exercising, and how great it made me feel.  Overtime, I began to regain my health and fitness.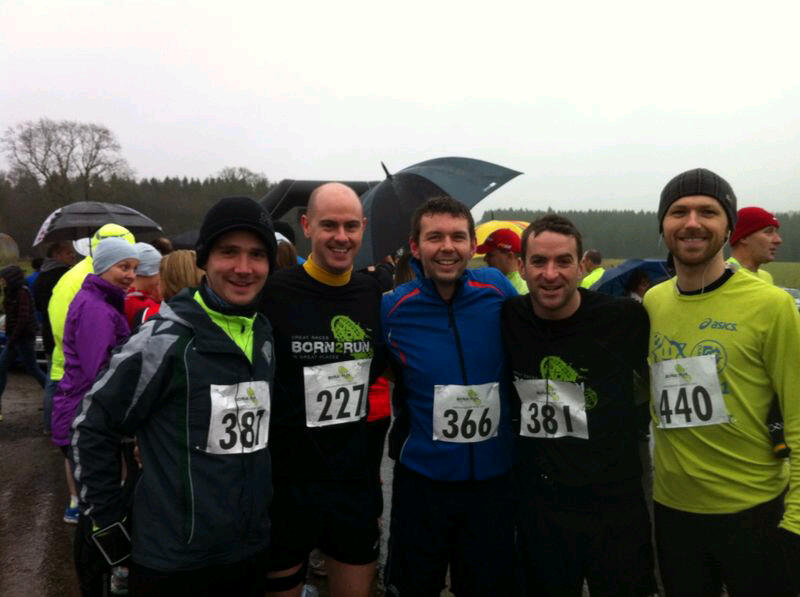 At around the age of 30, about 6 months into my new fitness journey, I took a real interest into nutrition. I read a mountain of different books on nutrition and the human body, and tried so many different diets.  I also found my way into weight lifting, which totally changed the game for me.
For 2 years, I literally obsessed my life around learning about nutrition and training for fat loss.  Looking back, I actually spent most of that time, doing all the wrong things to lose weight.  The very same unhealthy diets and practices that I see the majority of people doing these days.  
I managed to lose a lot of weight and transform my own body in about 2 years.  And it was this transformation, that lead me to qualify as a Personal Trainer in 2014, with the mission to help as many people as possible, do the same as I did.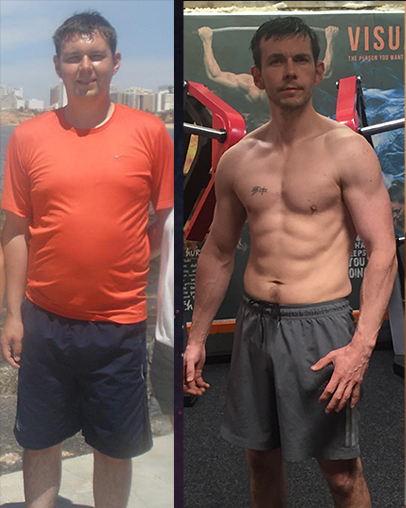 Over the past 6 years as a trainer, I've never stopped learning.  I've conducted hundreds, even thousands of client consultations, which have taught me far more about nutrition, and the real life struggles of fat loss that people face, than any amount of books every could.
Now, at the age of 38, my whole take on nutrition for weight loss, is completely different to what it was 6 years ago, when I lost my own weight, and even for the first few years as a qualified trainer.
I teach healthy weight loss.  I'm not into quick fixes, even though I understand that everyone wants fixed quickly lol.  I love teaching about healthy nutrition, and as anyone who has chatted to me before about healthy nutrition will know, I have a genuine passion for the subject and for helping people achieve their goals.
Healthy nutrition can be as complicated or as simple as you want it to be, and I teach the simple approach.  I always strive to get the best from clients, in the gym and away from the gym.  I'm fully aware of the many different challenges people face in their daily life's, and always factor these challenges into each clients specific plan of action.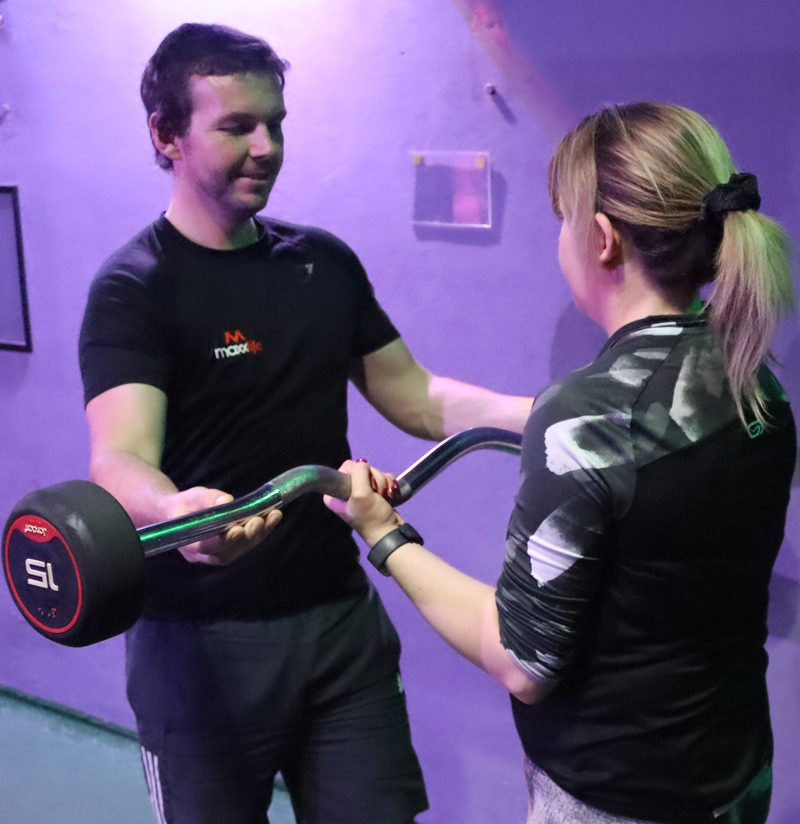 As a trainer, my true passion lies in helping people live life to their fullest potential, through the power of healthy nutrition, training, and an all around healthy lifestyle and mindset.  I believe the population of our country is becoming increasingly sicker, which I attribute to an ever increasing unhealthy diet and a lifestyle of less and less activity.  
I genuinely want to help people, particularly working mums and dads, to regain their health and fitness, and that of their family's, through the power of a healthy lifestyle.  As a busy working dad of 3 young girls, I understand the stresses and challenges us men face, and I see first hand the many challenges that over-worked mums face, trying to balance family life, work life, and the pressures that modern day living puts on women, especially on how they should look.
No matter what your current situation is, or how far you have fallen from good health and fitness, I will make it my mission to bring you back to living life to your fullest, healthiest and fittest, as Super-Mum or Super-Dad! Anto.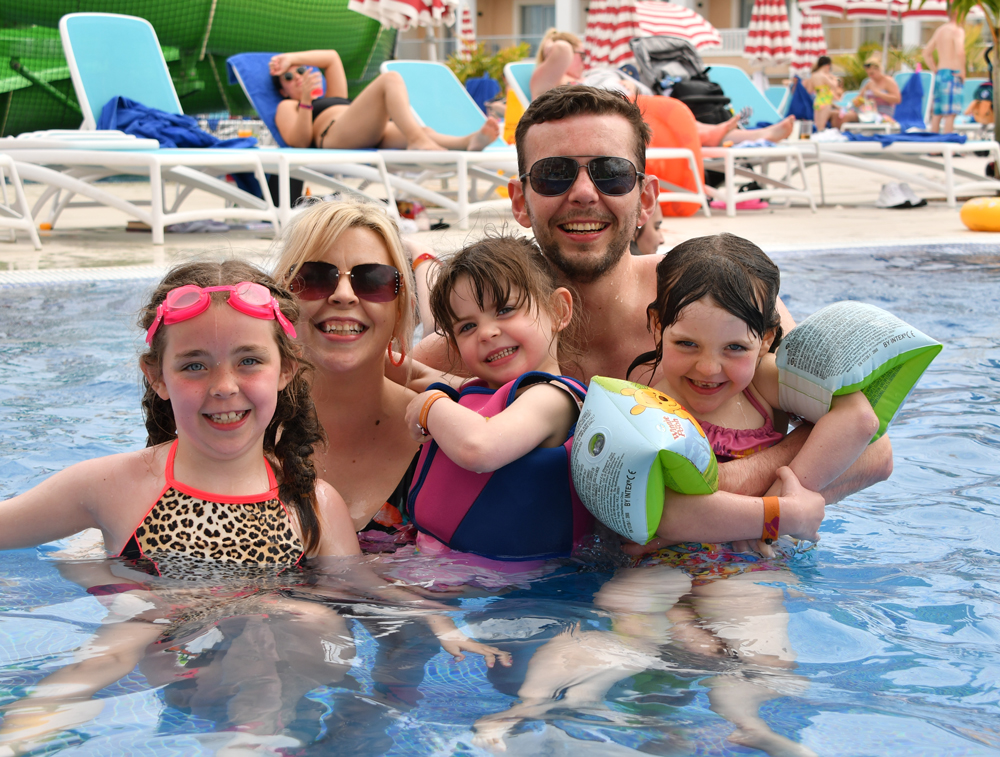 And that completes our Fantastic Award Winning Maxx Life Trainer Team.
Have you picked your Perfect Trainer?
Are you ready to get stuck in and change your life for the better?
Do you want to Fast Track your way to smashing your goals?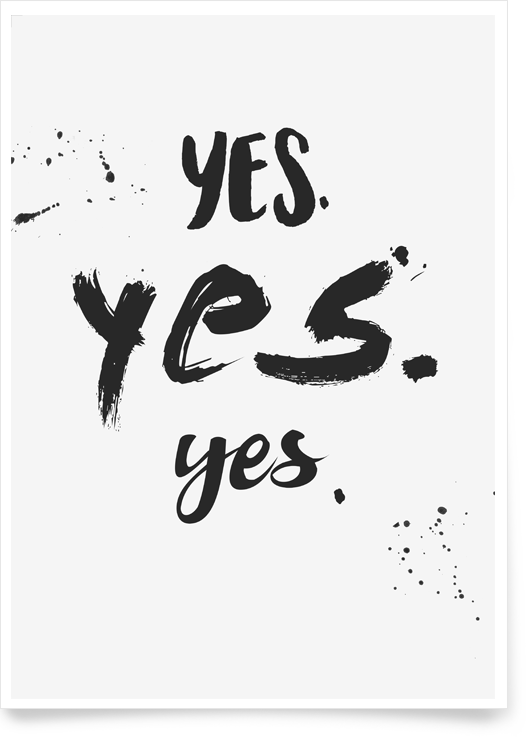 Then simply fill out the form below and we'll do our absolute best to get you hooked up with your chosen trainer.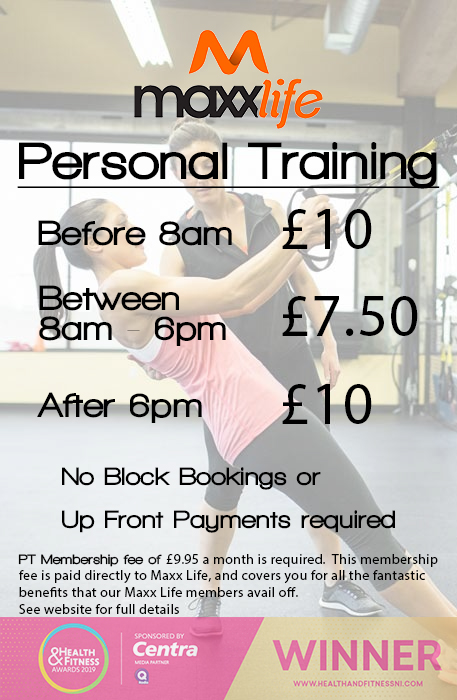 Don't Delay. Enquire Now Below.