First edition: September 2018
Welcome to the very first edition of the Maxx Life Gym newsletter.  The intentions of this newsletter, is to keep all our Maxx Life gym members, well informed of all the different things that have been going on, and will be taking place in the gym over the coming weeks.  Until now, our main method of keeping our members updated has been via our Facebook group, however, many people don't use Facebook or other social media platforms.  Our new regular Maxx Life 'Whats Been Happening' Newsletter should help keep everyone informed and up to date with all in the Maxx Life community.  I hope that you enjoy the content, and welcome all feedback, through our brand new Customer Feedback form.  
The Brand New
Has Kicked Off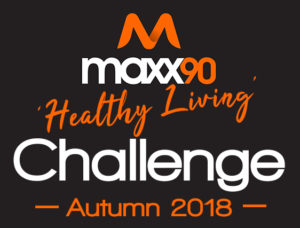 Up until now, the Maxx90 90 day program has always been a body transformation program, just like every other 12 week program.  But as many of you know, we like to do things differently at Maxx Life gym.  That's where we came up with a brand new 90 day, not fat loss but a 'Healthy Living' Challenge, designed to have people feeling all the fantastic benefits of living a healthy lifestyle.  The Challenge, which can be easily found by clicking the menu button at the top of any page, kicked off at the beginning of September, with over 60 members registered for it.  The challenge is completely FREE, and is very unique in many ways.  This isn't just another strict 90 day plan to turn you into a miserable ol' fart just to lose a bit of weight.  This challenge is completed custom to you, based on the parameters you define for yourself, and is all about improving your health.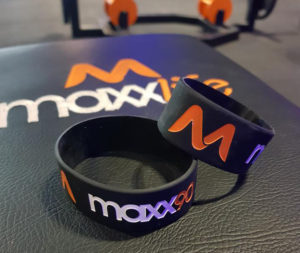 And the black Maxx90 wristbands are back up for grabs, for anyone who successfully completes the workout part of the challenge, again, defined by you at the start of the challenge.
The challenge has some fantastic accountability features including the 90 day colour rating planner and the Workout Whiteboard in the gym.  Another fantastic new feature of the 90 day challenge is the 12 mini-challenges, which can also be easily found by clicking the menu button at the top of every page.
Some of the Maxx Life members have been doing absolutely fantastic so far on the challenge, which is very evident from all the activity in our Facebook group, as well as the efforts in the gym.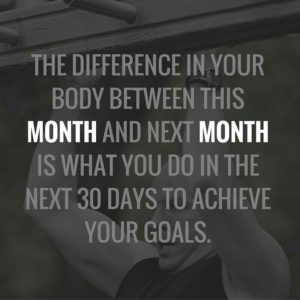 If you haven't started the new Maxx90 90 day 'Healthy Living' challenge yet, then you're probably too late to start it now, as the festive period will be upon you before you get to finish.  But there is nothing stopping you taking on the challenge for the next 30 days.  Especially if you are going to try and complete Sober October.  The only difference between doing the 90 day version and a 30 day version, is that you won't be able to earn the black wristband.  But taking on the challenge for 30 days will give you a great idea what it is all about, so you can smash the full 90 day challenge in the new year.  To get started, simply click on the menu button at the top of any page and follow the onscreen instructions.  Oh, and the best of luck with it. 
Maxx Life Annual
Leopardstown 2018
The Maxx Life Annual 'Day At The Races' is our biggest day in the Maxx Life calendar.  This was our 3rd year at the Grade 1 race meeting in Leopardstown, and as always, promised to be a fantastic day out, and a laugh from start to finish.  One of the funniest moments of the day was having our bus boarded by a group of Austrian tourists at Apple Greens, on the way to Leopardstown, so they could video us doing "Rock The Bus" LOL.  All 28 of us turned up very well dressed for the occasion, and it felt great getting out of the shorts and t-shirts for a day.  I'm already looking forward to next years event 😉  Here's a few photo's from the days events.
Maxx Life Annual
Walk, Cuilcagh 2018
Our next outing on the Maxx Life calendar is our annual trek of the Stairway to Heaven walk in Cuilcagh Mountain, Fermanagh.  This will be our 2nd year doing the walk, and promises to be another great days craic together.  This walk, open to all gym members and their family and friends, will take place on Saturday 13th October.  The bus will be leaving the gym car park at 10am, and costs £10 return per person.  People who would prefer to take their car may do so.  After completing the walk, we will stop off at Grannie Annie's in Enniskillen for a bite to eat and well earned drink, before making our way back to Armagh, for a few more drinks.  We have 30 names down for the walk so far, and are expecting to fill the bus for this one.  If you'd like to join us for this years walk, simply add your name to the list in the gym.
With the summer over and the kids back to school, routine can start to make it's way back into our lives.  Our Maxx Bootcamp schedule has been updated for the coming winter months to finish out the year, with 16 bootcamp classes scheduled each week.  Check out the full schedule below, and click on the image if you would like to get booked into any of the bootcamps.
To help anyone attempting this years Sober October challenge to raise money for Macmillan Cancer Support, Maxx Life Gym are giving each challenger FREE gym  membership for the whole month of October, to help them with their challenge.  This means that Maxx Bootcamps will only be £1 for the whole month of October, for anyone who has signed up for the Sober October Free membership.  It's very easy sign up and get started, simply click on the Go Sober image above or in the website menu, and follow the onscreen instructions.  And if you've already signed up, we wish you the best of luck with your challenge, it's certainly not any easy one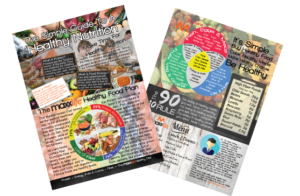 Released along side the new Maxx90 Challenge, was our brand new 1 page Maxx Life 'Simple Guide To Healthy Nutrition'.  One of the first questions we get from a new client is "Can you tell me what to eat?".  Ask this same question to 100 different trainers, and you'll get 100 different answers.  And this is where the whole thing gets very confusing.  When creating this healthy nutrition guide, it was our main goal to keep everything simple, and easy to understand.  I think that we have achieved this task well, although you can be the judge of that yourself by simply picking up the Free leaflet at the front counter in Maxx Life.
P.S. We have another fantastic new leaflet currently in design and should be available in the coming weeks.  This one is going to be a game changer 😉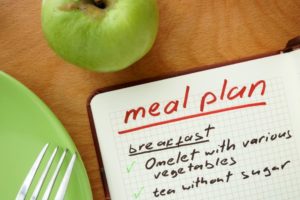 Over the years, we've designed several programs, each with their own meal plans to go with them.  Recently, we made all our meal plans, over 15 different versions from 3 different programs, available to all our members and non-members on this website.  Literally hundreds of hours of work has went into creating all those meal plans, and you can download and follow anyone of them, instantly and for free, simply by clicking the menu button on this website.
The 2Week turnAround meal plan is a very unique style meal plan, as it allows you to choose from many options for each of your meals and snacks.  This meal plan is almost more geared towards improving health than any other goal.
Maxx Life Gym celebrated it's first complete year in business on Saturday September 1st, 2018.  The business as a whole has been through many changes since its actual opening day on October 19th, 2015, where I began out as a solo trainer under the name of Peak Conditioning Academy.  Then came group training under the name Maxx90 in April 2016.  Having learned so much about the fitness industry, and more importantly, about people, Maxx90 was closed down in June 2017, to make way for a major gym refurbishmment, and the opening of the brand new Maxx Life Gym, with a whole new Ethos.
I published the new Maxx Life ethos only a few days before opening for business on Friday September 1st 2017.  And this month, on our 1 year anniversary, we published our new, updated Maxx Life Ethos for 2018/19, which is an extension of the ethos published from the previous year.  If you haven't already, you can read our Ethos, and the mission and goals we are trying to achieve, by clicking on the image about or the Maxx Life Ethos link in the main menu.
September seen another milestone reached, with our Maxx Life Facebook page surpassing the 2000 page followers mark.  We would like to thank all our Facebook followers for their support online, and will continue to post relevant material on our page for your information and entertainment.  If you would like to follow our page, simply click the image above.  
I know, I can't believe it either, Christmas is only around the corner.  And this year, we are planning something a little different for the end of year party.  Instead of the usual formal Christmas Party nights at the beginning of December, which everyone already has enough of with their work do's and family parties, we're going for something a little more casual and easier on the wallet.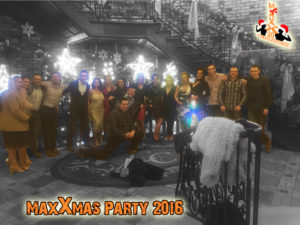 This years Maxx Life Xmas night out is going to be the '12 Pubs Of Christmas' pub crawl in Monaghan, on Saturday 28th December.  Bus will leave Armagh in the early evening, returning around 2am.  Dress code will be casual or Xmas jumpers.  This will be the one last blow out of the year for many of us, before knuckling back down to training and healthy living in the new year.  The gym community is growing stronger and stronger, and the Xmas pub crawl promises to be a fantastic night, and if successful, could be added to the Maxx Life calendar as an annual event.  We'll begin to take names closer to the time, but for now, you can save the date in your diary.
The site on which Maxx Life gym sits, has come a long way in development over the past 3 years.  When your growing a business with limited resources, everything takes time.  As the business has grown, so has the demands for a bigger and better car park.  We've currently entered into the final stages of the carpark re-development, which should reach its completing over the coming weeks.  
The final sections of the fence are being erected, and then its time for the last layer of surfacing to be installed, before one good clear out of the boundary weeds and growth, followed by a boundary hedge plantation.  Then it should be no more potholes 🙂
The next phase of development after the carpark has been finished, is to erect building number 2.  This is when the excitement really begins.  This phase of development has been ear marked for early 2019, with completion expected by end August 2019.  Stay posted.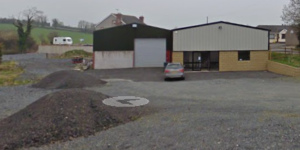 We rarely post many videos of clients in the gym, because yous don't come to our gym to have a camera in your face, but sometimes, it's just too hard not to show the incredible of some of the women we train.  Here's a short video showing client Ellen Hartles overhead pressing 35kg for 5 complete reps.  Just to put that weight into perspective, that's 5 stone or almost 2 heavy holiday suitcases over her head.  It's some lifting.
Our community has been growing very rapidly over the past several months, and we've had to grow our team of trainers with it.  Our team now currently consists of 8 qualified Level 3 personal trainers, and we are all here to help you.  Here's a photo's of most of us, showing off our new Maxx Life work wear.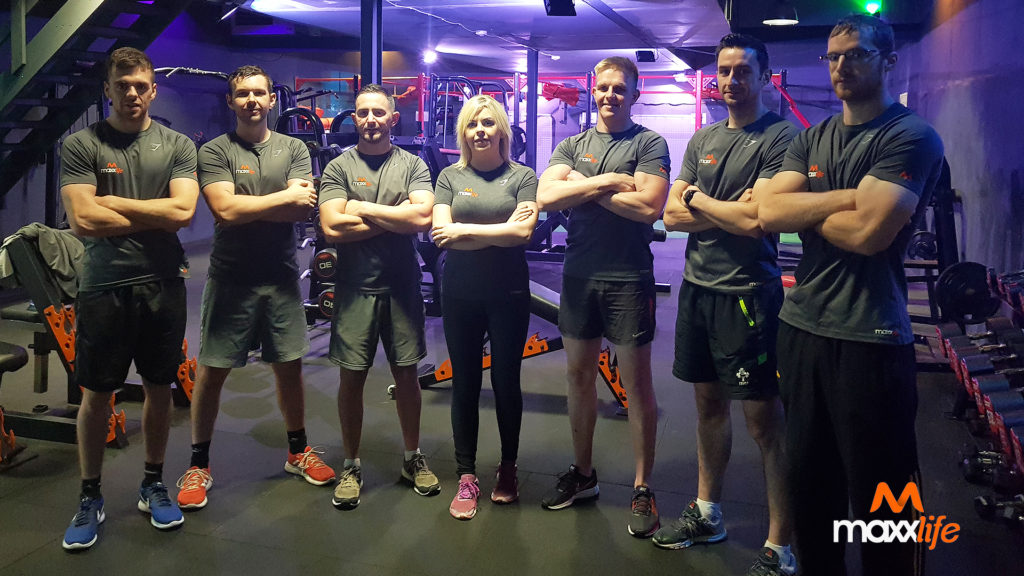 Pictured above from left to right are;
Daniel:  Our PT from the south, a GAA enthuiast who never stops taking about gaelic football, and who also recently qualified with an RT24 certification.
Anto Maxx: That's me with the biggest biceps 😉
Shane McKenna:  One of my great buddies, Shane recently moved his long established personal training business, McKenna Personal Training, to the Maxx Life gym a few weeks back, and it's been great working alongside him and all his clients in the gym.
Christina:  Christina is one of our two female trainers, and has very recently completed a highly regarded qualification in pre and post natal exercising.  Christina's diary is usually 100% full, so if you are in the category of pre or post natal, I highly recommend that you don't delay in getting your name onto the waiting list for her.
Stevy:  Stevy has been our longest serving trainer, and his diary is also usually 100% full.  Stevy runs the 6:30am Maxx Bootcamp Tuesdays to Fridays, which is usually also fully booked in advance.  If you manage to get booked with Stevy, you're doing well, as his slots rarely become available.
Paul:  Paul is our Armagh County GAA star, who also trains the GAA youths around the schools, and the Armagh Rugby teams for training and match warm-ups. Paul started with us back in March 2018, is a fantastic trainer and also has very little white space in his diary.   
Darren:  One of my very first clients, Darrens love for training brought him to qualify as a Level 3 Personal Trainer during the summer, and opened up his diary for PT's only a few weeks back.  Darren has a great ambition to help guys gain strength and mass and burn fat.  Currently, Darren is filling up his diary and has a few evening slots still available.
Frances:  Pictured below as she joined the team shortly after the above photo was taken, Frances was a graduate of the very first Maxx90 female program.  Her new love for the gym and weight training also led her to qualify as a Level 3 Personal Trainer.  Frances is now taking the Ladies over 50's Bootcamps on at Monday and Thursday evening at 5:30pm, as well as the Maxx bootcamps on a Thursday at 9:30am and 6:30pm.  Frances has also opened her diary for personal training and slots are filling up fast.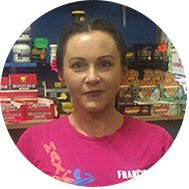 So that's our first Maxx Life newsletter, that's whats been happening and what's coming up, and that's our Maxx Life team.  With all this going on,  16 bootcamps per week and just over 250 personal training sessions each week between all the trainers, no wonder it feels like there just ain't enough hours in the days.   
If you would like to get yourself involved with the Maxx Life community, get started with personal training or bootcamps or join up membership for the gym, simple contact us using the link in the main menu and choosing your preferred method of contact.  Or you can simply book in for any of our services or gym membership all easily online, just by clicking the links in the menu of this website.  It has always been a goal of mine to make it as easy as possible for people to get started, and everything can be done online here.  But if you do have any questions as all, please feel free to contact us.  Also, check out our Facebook Page here and our Facebook Community group here, which is very active with loads of our members posts of their amazing meals and other fitness related posts.
So until our next newsletter, I wish you a very healthy and happy few weeks.  I'm off on a weeks holidays on Thursday to enjoy some time with my family and celebrate my Dad's 60th birthday.
Anto Maxx
For The Maxx Life Newsletter
If you'd like to receive notifications of when the next Maxx Life newsletter is available, simply fill in the short form below and your details will be added to our notifications database.