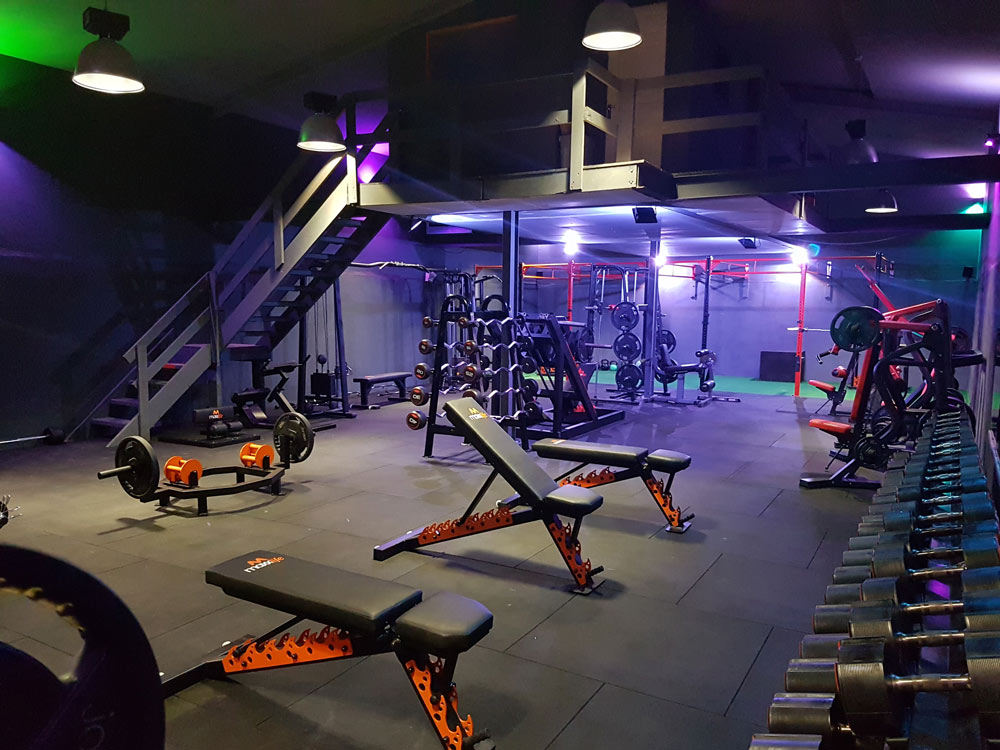 Thank-you for being a part of Maxx Life Gym.  
Our aim is to ensure that everyone involved at Maxx Life, all gym members and PT members, personal trainers, fitness class instructors and other employees, have an enjoyable experience every time they visit.  To help ensure this, we operate the following 'Procedures and Terms' in the best interests of all parties.
Post Covid-19 Lockdown Procedures
Covid-19 has changed daily life for all of us.  It is the intention of Maxx Life to conduct itself in a manner that is responsible and safe for everyone.  We have introduced new procedures in the gym, in the interest of public health and safety, and to improve your experience during your time at Maxx Life. 
Social Distancing:  Social distancing plays a very important role in preventing the spread of Covid-19, should someone be unknowingly positive.  To ensure social distancing can be adhered to, we have put new procedures in place, to control the number of people in the gym at any one time.  We have reduced the capacity of all our fitness classes by approximately one third, to accommodate more space between members.
We have divided up the hours of the week, and allocated time slots for the gym members to workout, and separate hours for the Personal Trainers to work with their PT members.  This new system is working really well, and not only is it allowing for better social distancing, it is also providing a better workout experience for the PT members, the gym members, and a better working environment for the trainers.
Gym hours split timetable
The above image shows the hours that are available for members workouts, and the hours that are available for our personal trainers to work, and for fitness classes to take place.
Gym Workouts: All members must pre-book in advance for any workouts. This is done via our online booking system.
Slots are allocated every 30 mins within the Gym Members timeframe. However, there is no limit to how long your workout can be.
IMPORTANT: All gym members are asked to ensure that their workout does not start or end during PT times. Refraining from overlapping will help us greatly with social distancing.
Hygiene Procedures: There are several hygiene stations through-out the gym. All members are asked to use the hand sanitisers provided, as they enter the gym, and through-out their workout.
Members are also asked to disinfect equipment when they are finished using it, with the disinfectant provided.
Entry & Exit: There are 2 points of entry and exit. The reception door is the entry and exit for gym members doing their own workout, PT members, and spin class attendees.
For all other fitness classes, entry and exit is at the side of the building, either in the marquee, or behind the marquee beside the toilets.
The following cancellation terms are regarding bookings for personal training sessions or fitness classes.  These terms do not apply to gym workouts. 
At Maxx Life, we aim to provide the best possible service to all our customers, while also making our services extremely affordable for everyone.  We provide a no-risk entry into health and fitness, by offering all our services on a low cost Pay-As-You-Go basis, as well as even further value to our customers who commit to us with membership.  All the Maxx Trainers provide their Personal Training services, at the most competitive price around, and also on a Pay-As-You-Go basis, providing a long-term affordable solution for health and fitness to everyone.   
Unlike most other trades, which are usually purchased from time to time, for health and fitness training to be effective, it must be done on a regular basis.  The local industry standard for personal training is around £25+ per hour session and even up to £30 for 40 min sessions in Armagh.  Therefore, most local PT's will cost upwards of £70 or more for 3 sessions per week.  Other local gyms charge £50 weekly for 3 group sessions per week, with 6-10 people per group, otherwise known as a class.  Another local gym/trainer in Armagh charges £350 for 20 sessions of 20-25 minutes each.  In comparison, 20 Sessions with a Maxx Life trainer is £150-£200 (depending on time of session) with no lump payment required, each session can be paid for individually.  For most people, high-priced fitness simply isn't a long-term sustainable approach.  And people often find themselves reducing their sessions to 1 or 2 sessions a week to save money, regularly cancelling sessions to save money, or even worse, simply quitting.  To help prevent losing out, trainers often require a block booking of 10 or 20 PT's.  But a lump payment of £250 for 10 PT's, just isn't practical for everyone.  
Our goal at Maxx Life Gym, is to make fitness and exercise affordable to everyone, long-term and all year round.  We have managed to do this successfully, and provide all our clients with the highest quality and most competitively priced Personal Training and Fitness Classes in Armagh.  However, with our No-Commitment, PAYG pricing structure, our trainers become vulnerable to losses incurred by late cancellations and no-shows.  
Furthermore, restrictions due to Covid-19 has limited the capacity in all of our classes, making it more difficult for members to get booked in.  Our spin class has been reduced from 20 bikes to 12.  Bootcamp circuits reduced from 14 to 8-10.  And classes such as Yoga, Abs and Bums&Tums, all reduced from 20 to 12.
We fully understand that people are unable to attend there scheduled sessions from time to time, and most do have genuine reasons for being unable to attend.  
However, to allow us to continue operating our PAYG system effectively, without the need of requiring advance block payments and large lump sums, and also without risking people booking places and not turning up, causing other members to lose out, we have the following 'Cancellation Policies' in place.
Personal Training:  Our trainers have set aside agreed scheduled slots in their diary for each client.  When a slot is reserved, it is held for that person, so other people wanting to reserve the same slot, are refused.  The trainer will also arrange their personal life in advance around the bookings in their diary, e.g. arrange a baby-sitter or turn down a social engagement.  Late cancellations are costly to trainers, and often will leave a trainer with time that they can't use for personal use, as they may have to wait about for the next client arriving.
Fitness Classes:  We have a limited amount of places available in each of our fitness classes.  When a person books into a fitness class, they are reserving one of the limited places for themselves.  When a class is fully booked, it prevents others from booking in.  And when people cancel late or don't show up, it potentially costs us the price of another person having booked and paid for the place.  
Therefore, we have the following terms in place for Late Cancellations and No-Shows.  I hope that you understand the purpose for these terms and conditions.  They are to encourage clients to keep cancellations to an absolute minimum, helping them stay on track better, while also looking after the interests of our trainers and other members.  It is through this agreement, that we are able to offer our clients high-quality, extremely affordable Personal Training and Fitness Class services, on a non-commitment, Pay-As-You-Go basis.
Many thanks and we look forward to seeing you in the gym, the Maxx Life team.