N. Ireland's new 5 Step Recovery Plan announced on Tuesday 12th May, has finally given the us something to get excited about.  Step 1 which starts today (Tue 19th May), has given us the green light to commence outdoor training in small groups of 6.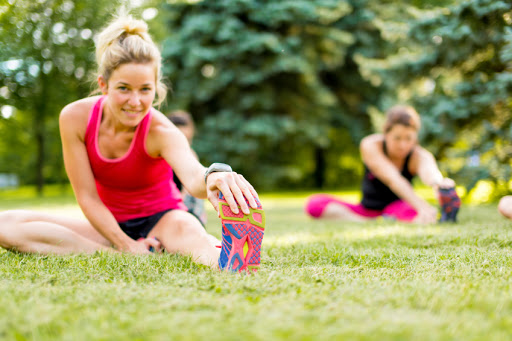 The introduction of Step 1 enables us to now provide outdoor training to groups of 5 people, with the trainer making up the 6th person.  All social distancing rules will be adhered to.
All our Maxx Life trainers will continue to work together organising and providing the Small Group Outdoor Training's, as we have done with our Online Home Workouts and Challenges.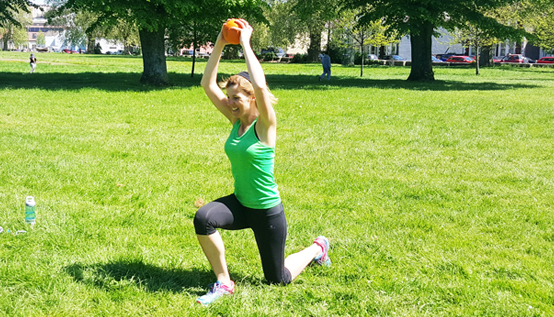 As anticipated, there has been a huge demand for the Small Group Outdoor Training sessions when they begin, and we have been working hard, planning everything out and accommodating  as many people as possible, at the most suitable times, while following all government guidelines.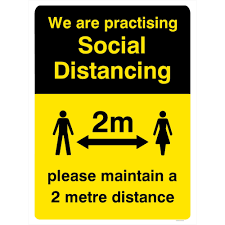 We have several practices in place to help with social distancing.
Each trainer has their own area for their group, 10m away from any other group.
We have 6 cones set out in each group,  which are a minimum of 2m from any other cone.  There is 1 cone for the instructor and 5 cones for the group members.
Payment buckets are located away from the trainer and cones.
We have hand sanitiser for anyone to use, and any equipment we provide is disinfected before and after use, and between groups.
St. Luke's Football Field
Located on the Loughgall Road from Armagh, St. Luke's Football Field offers us a large area for our groups to social distance very easily.  It is a great surface for outdoor training, flat, smooth and grassy, with some nearby banks incase your trainer fancies some 'Friday Hill Sprints' LOL.
We have 3 shifts available;
Early morning, varies between 6:15am and 7:30am starts.
Mid-Morning groups are Monday to Saturday, 10am, 10:45am and 11:30am
Evening groups are Monday to Friday, 5:15pm, 6pm, 6:45pm and 7:30pm
Sessions will be 30-35 mins, just like all our classes and PT sessions in the gym and online.
Classes are priced at £5 each, staying within Maxx Life's normal pricing ethos of making Health & Fitness affordable for everyone.
Each trainer will have their own payment container, kept at a distance, which everyone can drop their payment into, and make any change where necessary.  Money is never handed to trainers.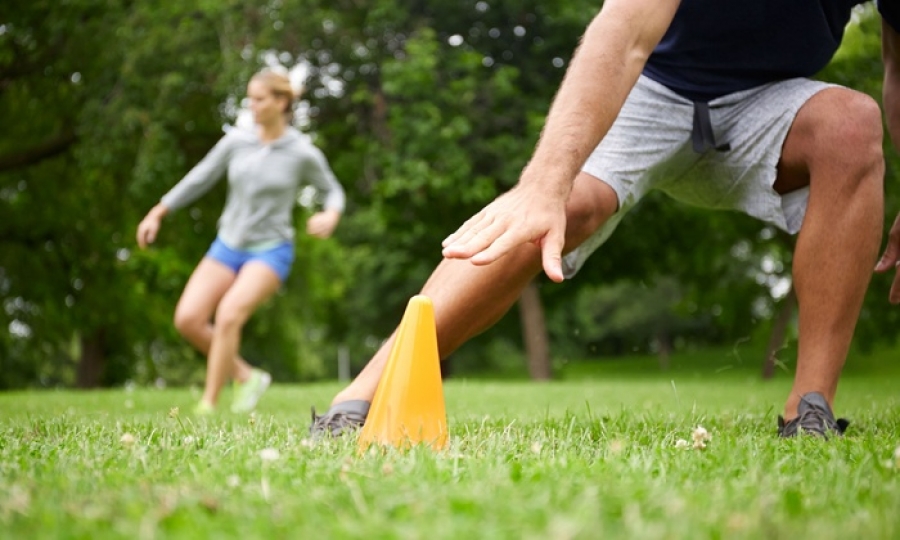 Most of our classes are BootCamps, which are a mixture of cardio and light weight exercises.  We also have Kettlebells, Yoga, Bums & Tums and Men's Only groups.
We do have a cancellation policy.  Any bookings cancelled within 4 hours of the class starting, is still required to be paid in full.  
Where available, you can request a regular booking into any of our classes, e.g. every Monday at 10am. If you would like a regular booking, you can either ask any of our trainers, or simply fill out the form below and we will be in contact with you to sort it.