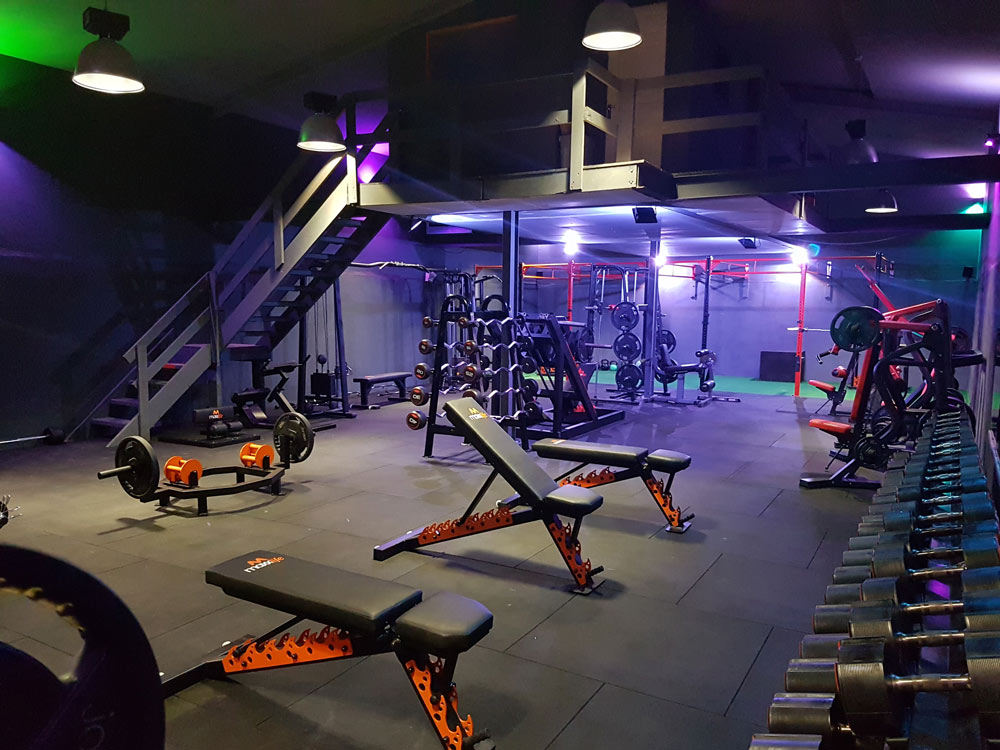 The 4 month lockdown caused by Covid-19, has left many businesses struggling to re-open their doors, with many well known high-street names, both locally and nationally, being forced to close their doors for the last time.
Of those businesses that are fortunate enough to re-establish trading, we have been met with costly new regulations and restrictions.
For gyms, new regulations require for more hygiene stations and hand sanitisers to be installed.  Protective hygiene screens are required between exercise equipment, and new signage is required.
New restrictions put on gyms, require the number of people in the premises at any one time, to be drastically reduced, to allow for social distancing.  The distance between people in classes must also be increased, decreasing the number of people per class.  
How Maxx Life Operates
At Maxx Life, we provide 3 main services;
1. Gym workouts, provided by Maxx Life, in return for a monthly membership fee.
2. Fitness classes, provided by Maxx Life, in return for a monthly membership fee or a PAYG price.
3. Personal training, provide by the trainer, who is paid directly for their time by the client.  
Our trainers then pay Maxx Life a monthly 'Rental fee'.  The 'Rental fee' covers the trainers share of the rent, rates and electric for the premises and the music licence fee.  It also permits the trainer to earn money in the gym, to use the equipment during their client sessions, and covers any expenses for equipment purchases and maintenance, as well as general repair and maintenance to the building.
Up until now, PT clients are not actually considered to be members of Maxx Life, but instead are customers of their trainer, and pay directly to their trainer.
Maxx Life Gym prides itself on going above and beyond to provide a high level of service to it's members, however, we never exclude PT clients from anything we provide.  
Increasing Expenses 
Covid regulations have meant that we now need to provide even more hygiene stations and hand sanitisers for our members, as well as new hygiene screens and signs, all of which are selling at an absolute premium cost at the minute.  
On top of that, generally all expenses in the gym are rising.
Decreasing Membership
To allow for adequate social distancing for our PT clients, the number of hours that the gym is available to gym members, has now been almost halved.  This has lead to an instant decline in gym memberships as a result, with members either opting to move to other gyms that are not introducing the same limitations, or simply not returning due to the inconvenience of the time restrictions.  
We believe these limitations are necessary, for our trainers and clients to work and train in a safe environment. 
Increased Cleaning and Disinfecting Procedures
To ensure that our gym remains a safe place for our members to train, we have increased our cleaning procedures, with more regular disinfecting of the gym, and the hiring of professional services at further expense.
All of the above costly changes, are also provided to all PT clients, whether they are a gym member or not.
Further Benefits To PT Clients
PT Clients are permitted to arrive at the gym 10 mins before their PT session commences, and use any of the cardio equipment for getting warmed up.  They are also permitted to use the cardio equipment for a few mins after their PT session has finished, to cool down, as well as make use of the stretching equipment such as rollers, stability balls or bands, and the stretching area, after PT sessions have ended.  
PT clients are permitted to use the changing rooms and showers after PT sessions.
Maxx Life Gym also provides a host of other services for its members, which it permits trainer's PT clients to avail of, such as;
Wifi
Website login for nutritional information, meal plans and different challenges that we run via the website (all members will receive login details).
Leaflets and printed nutritional information 
Heating, air-conditioning and aroma scent (surprisingly, very few gyms locally provide heat or air-con, and none provide a pleasant aroma to cover the smell of disinfectant)
Customer Liability Insurance: If you have an accident during your PT session, you are covered by your trainer's PT Insurance.  But if you have an accident at the gym, outside of your PT session, e.g. upon entering, warming up before hand, getting out of the shower, in the car park, you are covered by the gym's Customer Liability Insurance.
Maxx Rewards:  Our Maxx Rewards program was created to reward our members for their effort and loyalty.  Again, we made this available to all PT clients, at no added expense to the client or the trainer.
Everything listed above that we provide for our gym members, to better enhance their experience at Maxx Life, is all added expenses for the business.  
Everything listed above, is also provided to all PT clients, at no extra expense to the client or trainer.  
Moving forward, we want to continue to provide all the same great benefits to all PT clients, as we do for our gym members.  However, Maxx Life Gym is no longer in a position to provide all of its current member benefits, and any future member benefits, to all PT Clients for free.
PT Membership
We feel the best and most fairest solution, is to convert all non-member PT clients, to Maxx Life Gym members, by introducing a 'PT Membership' fee.  This fee will be your membership payment to the gym, that will allow us to continue to provide all our fantastic member benefits, to all PT Clients, who from here on, will be referred to as 'PT Members'.
The 'PT Membership' fee will be priced at £9.95 a month, payable by DD directly to the gym.  There is no contract and it may be cancelled or paused at any time.
By introducing the 'PT Membership' fee, you are a bona fide member of Maxx Life, and are contributing to all the services and benefits listed in the paragraphs above.  You will also avail of any future member benefits that we implement.
We sincerely hope that you can understand our need to introduce the 'PT Membership' fee, and that you find it fair, and necessary for Maxx Life to continue to operate as it always has, providing a high-quality service to all of its members, Standard, GOLD, Family and now our PT members.
If you have any queries at all about any of the above information, please either ask your trainer, or feel free to fill in the form below, which will be received and answered by Anto.
Thank-you, 
Your Maxx Life Team. 
Please note that the 'PT Membership' fee permits you to avail of all facilities and equipment in the gym, for up to 15 mins before and after your PT session.  However, it does not permit you to use the equipment or facilities for extended periods outside your PT sessions, or at separate times from you scheduled PT sessions.  For this, you would require Standard, GOLD or Family Membership.