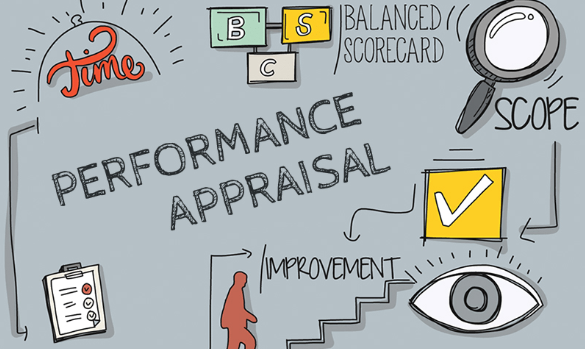 The Performance Appraisals have proved to be a very beneficial exercise.  They have shown me how much positivity is in our team.  It's reminded me how much passion we each have.  And it's also helped greatly in bringing issues to light, and has allowed us to begin the process of sorting out issues within the team, on a more personal level.
Below is a list of the responses to each answer.  I have mixed the order of responses for each question, to help keep people's identities anonymous.  
The reason I am posting the responses to each of the Performance Appraisals, is to show everyone the genuine passion that our team has.  To show the ambition and desire from all of us, to grow Maxx Life to heights none of us could even dream about.
The future of Maxx Life is in our hands, and it's in the best hands.
I recommend that when you read all the comments, don't try and guess who has wrote what.  Just take in what has been written.  And lets see what each of us can learn from the rest of our team mates.
Thanks, Anto
What does the Core Value of 'Honest & Integrity' mean to you?
It means to me that no matter what always be honest to yourself, clients and colleagues regarding any matters. Never to deceive anyone to benefit yourself. Being true to who you are and not to come across as fake.
honesty and integrity to me is about showing truth to my clients aswell as my colleagues. being open and transparent with my services and remaining true to my word. showing loyalty to the cause and following through on my commitments as a coach and member of the maxx life coaching staff. It is easy to say I'm honest and have integrity but I hope my actions also show it, Not trying to upsell my clients something they do not need or I give as part of my service. Working to provide value for money while remaining transparent about my methods, while always working for our gym aswell as clienmts best interests. in full, I feel homnesty and integrity can be shown in the sincerity, respect and care I show my clients aswell as colleagues.
It's the most important part of any family or team.
Honesty is the best policy as the saying goes, someone you can trust 100% and will always have your back and and never let you down.
Intergrity has many diffrent meanings for me hardworking, responsible, gratious, respectful to others, always doing the right thing & being true to yourself.
I was in trusted with valuable information years back about how the business was moving forward by the owner and I ensured him that he could fully trust and rely on me about said information. 
Everything important in life is build on honesty and integrity. Honesty is portraying your actions and intentions exactly as they truly are. Integrity is doing the right thing, every time, no matter what the situation or temptation. No relationship can work properly without honesty & integrity. So no team, no business, no customer relationship, no brand, can work without honesty and integrity. The virtue of honesty, integrity and trust, is the most important and valuable virtue of all. 
What does the Core Value of 'Customer Service' mean to you?
Going above and beyond for our clients. We are in our job because of our clients. They should be our priority. Going the extra mile without expecting monetary value. Giving them our time and commitment
Customer service means being kind & courteous,having patience and knowledge about the brand or business they are trying to purchase, it involves meeting and surpassing clients expectations and showing how important he or she is to your business in a friendly and helpful way.
Customer service to me means to over-deliver. To provide our customers with not only an excellent Gym, but to provide them with A community inside and outside the gym and bring all our clients together as much as we can, through the use of our facebook groups, walks and arranging various nights and days out. For my own clients, I want to give more value than just a 30-minute session. I offer consultations at no extra cost, I talk nutrition throughout the session and offer additional gym workout plans to our members if I feel they will use it. Affordability is also a very important aspect of customer service. In General, I feel Maxx Life currently provide a great service to our customers, we have provided a lot of value for our customers, partially this year with covid. We have adapted very well and changed with the situation weekly/monthly to cope with new changes. Our customers have always been provided for throughout
Customer Service, is understanding your customers expectations, and way succeeding them. The best customer service can only be achieved by a drive of passion, a desire to woo, and a genuine love for your customers. True customer service can not be bought. It is provided free of charge, from the heart.
customer service to me is shown in how far your willing to go to satisfy your clients needs. Working to ensure each customer that walks through our door is welcomed, appreshiated and most of all happy with the envirmoment we provide aswell the coaching service. Examples can be shown in how we listen to our customers thoughts, how we handle any issues that may arise, maintaining our high standard by always getting it done. Whether I am in a session or not if a customer needs help, it is taken care of and with a smile as I do it. No matter what outside interference is going on when I'm on the gym floor every customer is my prority and my job to ensure they are happy leaving the building. without good customer service we are nothing.
To make sure the customer is always happy with the service they are receiving.
What does the Core Value of 'Team Work' mean to you?
Teamwork to me means everything. Everybody working for each other instead of against each other. Making sure we all have the same Values and display these all the time. I am always trying to do what is best for the team
team work to me starts and ends with respect. Respecting each other firstly, while being on hand to help our fellow coaches with anything that is needed. As with any team differences in opinions always arise and a true team player can be seen in their dimplomacy with handling situations, Understanding that your own personal issues may not be beneficial to the group as a whole and realising that sometimes you gotta take one for the team. but willing to take on your team mates points of yous and also willing to make some concessions if it benefits the group as a whole is a must for me. in regards to recent months ive have to talk clients round in regards to the numbers in gym, putting their fears at ease. knowing that it could benefit me more to have less around but realsing that everyone needs to work and he gym needs to cater to its members to sustain the business. In short team work to me is about thinking collactilvley rather than the indivual benefit.
If your part of a team you should work together as one bounce off eachother and help one another in anything.
Great teams build each other up and can help strengthen mabey say someone that has a lesser understanding of something than you do or visa/versa. By working together employees learn that wins and losses affect everyone as a hole. Sorta like the analogy 2 heads are better than 1 or in are case 8.
Team Work means working together towards the same objective or goal. All tasks are completed to the best of ones ability for the good of the team. A team is a group of people who win and lose together. A team mate who scores a goal, gets awarded man of the match, while the team gets beat, has lost just like the rest of their team mates. A team mate who consistently plays poor on a cup winning team, has won. Team Work involves completing your own tasks with the help of others, while also helping others complete their tasks. A good team player will always ensure that their team mates are ok. A good team player will always do what is best for the team, even if its not best for them, or it's more difficult. True Team Work, is a collective group of people, who all want their team mates to succeed at their mission, and will do whatever they can to make sure they achieve it.
What does the Core Value of 'Atmosphere' mean to you? How do you affect the Atmosphere?
Atmosphere is crucial and the reason why we are such a busy gym. A fun, energetic, motivational gym but also a place where people can find solace from the outside world. A non judgemental, non intimidating place to work on themselves and enjoy a social life
Atmosphere within the work place is crucial especially the line of work wee are in. A good atmosphere will make clients return time and time again and not only that they will tell others about how good it is and they also will want to attend. 
Atmosphere to me means providing a nice , fun environment with is clean and tidy and the minute safety is pretty important. Providing a non imitating gym . Somewhere clients absolutely love to go to, and feel very welcomed at every visit and where they never feel judged and want to tell everyone how fab their gym is. And as much as I love the cool decor of our gym , I feel atmosphere means so much more than just how things look. I'm not a massive personality in the gym but I always go out of my way to greet and chat to everyones client, not just my own + I always talk to new clients at end of class to see how they got on etc. i feel I'm a very non initiating trainer and extremely positive person, and go out of my way to include everyone and invite members to whatever events, we may be holding. I always provide fun session for my clients. When putting my clients in groups of 2/3. I Always make sure that I am pairing each client with a good match for them as I want everyone to enjoy their session, i.e not pairing a super fit person with a overweight newbie etc i think these are all so important for creating a positive atmosphere.
Our atmosphere is second to none. It has always been a positive, non intimidating gym. We have great fun. Members are welcomed.
Atmosphere is the energy that surrounds us. All our senses pick up the atmosphere, and it creates a feeling inside each person. Atmosphere is a combination of human energy and environmental or surroundings energy. A great atmosphere is one that generates an energy which creates the feelings of safety, certainty, worthy-ness, joy, happiness, positivity, passion, drive, determination, belonging, motivation, inspiration, trust and more.
Any person can completely control the atmosphere of a place. We have an affect on every atmosphere/room/place that we are in.
I feel that I contribute to bringing positivity and many other beneficial feelings to any atmosphere I'm in. I am aware of times when I affect the atmosphere negatively, such as the days prior to the planning meeting, when I was highly stressed.
Nothing worse than a bad atmosphere so for me if it was bad I've not doubt my cilents would feel that also which isn't good so it's very important.
What does the Core Value of 'Affordability' mean to you?
When health and fitness is affordable to all and not just an elite group. I think we are extremely affordable which is a reason why the gym is so successful but not the only reason. I think we display much more passion towards our clients than the PTs that are charging extortionate amounts. This does not go unnoticed by our clients
Affordability means reasonably priced, it means that customers have enough money to buy the product, Sometimes you hear affordability and cheap in the same sentence which is not always the case something can be affordable and every bit as good as a rival product.
Wee demonstrate affordability by not over charging our customers and in return wee get increased custom in the long run.
For me, this means not bein ashamed to tell anyone our prices. Majority of my clients are mum's on maternity leave. I Want them to be able to easily afford my maximums class and my pt sessions .i feel our pricing structure is well below the average in our area,but, we have definitely increased everything particularly over this past year, classes, pt membership and double pts paying the same price. i sometimes don't like explaining the pt find to people and when they calculate it up over the month , it does seem expensive . I totally understand our pricing system and why we have had to change it but I do feel we have probably lost a few clients because of it . We do give a lotof extra value though, the online classes and all the nutritional info on the website as well as the Ignite55 competition .
Making sure you are bring value of your cilents in that time but also giving them what it's worth. If it's over priced you need to tailor it to what fits you but also them. Finding a balance.
Affordability means that the purchase of a good, or service in our case, can be made with ease, as often as is required, without ever putting the buyer/member into any financial difficulty. The price easily fits into the budget.
A large amount of people live week to week, or month to month, therefore providing a service that is priced within these spectrums, e.g. monthly membership, per session PT's or classes, for low nominal amounts that would go un-noticed in a members daily/monthly spend, is how we achieve affordability.
Contrary to that, creating packages based on more than monthly timeframes, would begin to cause financial difficulty for a large percentage of people, and therefore become unaffordable to the majority.
Affordability means never losing sight of what made you what you are. Always make sure your price reflects what you are trying to achieve. We want to make sure clients have the best experience while also making the gym affordable for everyone to enjoy. An example of affordability is during lockdown when we made everything free online for people to follow along had quiz nights etc, also our free challenges and games like spin the wheel. These all demonstrate being affordable to everyone.
affordability to me is working to ensure everyone can afford our services. my view from day one is to provide services and content even the single mother of 3 can afford. making sure my content is good enough for the well off to purchase but also affordable enough for the not so lucky to afford. I think I have demonstrated over the years that I want to remain affordable with no price rises on sessions until this current year. but also with the slight increase I provided a lot more value for money. using my social media to provide free workout content, nutritional Q&A's and unlimited live sessions for clients to use.
What does the Core Value of 'Client Results' mean to you?
client results comes for me just behind client safety and clients experience. I believe safety is paramount then followed by their experience with me and the environment. After that it is my job to conduct myself in a manner that provides the client the opportunity to gain results. providing them with a good standard of training aswell as knowledge to promote results. Also not training clients for my own gain so to speak. training them for the result they need not the result that would get me more social media status. I feel I showed this in our recent challenge. All of my clients claimed massive health benefits and while I could have made more drastsic changes to their nutrition I as a coach would not be comfortable with that. So for me clients results is about looking after their health and safety first while getting them to their overall goal and maintaining my ethics as a coach
I Have really changed my option on results since ignite55. I really loved coaching my clients to get results and was delighted in how well so many of them done. Half of those in my ingnite group submitted their entries and 2 reached the top 12( well 3 actually but I barely seen her in gym tbh) It was never about winning for me, or for them , it was personal and so glad to see so many are still sticking with the fundamentals of the challenge, even coming into the xmas season. As I had said, my clients are mostly new mums, physical results isn't always a priority for me, its more about gradually building up their fitness levels, core strength, simple improvement to their nutrition and regaining their confidence , but I feel now I can now push the results side a little more, for those that want it. Defo feel we lost that aspect a wee bit and clients love the idea of a transformation.
Client Results come in many forms from improved self esteem, self confidence, body confidence, weight loss, improvements in health, improved mental health. My clients are extremely varied so with regards results each one is treated individually and we always have a plan of working on goals. From someone who would like a 6 pack to someone just out of rehab that wants to work on their mental and physical health
Client Results means helping a client achieve the main goal that brought them to you in the first place, in most cases. 100% of people walk through the doors of the gym for the first time, to achieve a goal(s) that they have already set for themselves. In most cases, their goal is correct, and helping them achieve that, in the best way possible, e.g. correct length of time and methods, is proper client results. With the correct personal training, a client will also achieve many other benefits, such as increased confidence, self-esteem, improved mental health, better sleep etc. However, these are side effects of good personal training, and I don't consider them as achieving Client Results. A 6 month client who is more confident, sleeping better and feeling better, but has only lost 3lbs of the 3 stone they set out to lose, has been failed by their trainer.
Client results isn't just physical appearance, it is mental results, confidence and the ability to be proud of what they achieve. I demonstrate this by talking to each client individually to get an idea of their goals and act accordingly. Some people want to lose weight, build muscle, but I also have clients who just want a workout where they are there for their mental health for a rest from normal life. This is where I think I can demonstrate my abilities and express myself to all types of clients by being their for them when they need me.
A happy cilent is one that sees improvement which to me equals a happy coach. So if a cilent loses a stone in a month while sticking to your program then its moving in the correct direction for them. If it is weightloss of course.
Clients results are the main reason that they attend our facility weather it be a weight loss goal for physical or mental health reasons or mabey even
the social aspect and you as their trainer have to fully respect what ever goal they have in mind.
Seeing clients reach a goal or getting good results gives you a sence of self satisfaction and achievement but remember not to loose sight that it's always them 1st over you.
How would you describe Maxx Life as a business and work place
Maxxlife is a growing business and I big name within our community. It is a friendly an fun place to work in and I am proud to be a part of it.  
Maxx life is a fantastic company and i can see it really going from strength to strength each year. We are so customer focused and I think we have all helped to create something amazing
Its a work in progress. As a business, it's very young, and has a lot of flaws. Most of which are being addressed. Even with all the flaws, what makes the business so brilliant, and a high probability of massive success, is its core values. Maxx Life is a business with it's own mind. It does not do things a certain way because thats 'the way it's done' in the industry. It solves problems the way it thinks they should be solved. It leads it's self down a different path from the rest of the industry. The business has a great future ahead of itself. It understands the importance of core values, of team work, and it has laid a solid foundation over the past few years, which is now ready to build on.
As a work place, I love it. Compared to most other jobs and work places, offices, retail shops etc, Maxx Life is miles ahead. It has it's times when the work place can provide its own stresses on all workers. Again, these are early years issues that are being addressed, and i'm confident that new systems put in place will ensure that the work place continues to get better and better.
We are extremely lucky to have this as our work place. We get to improve the lives of many every single day. After I talk today I believe that all problems regarding our team will be ironed out. All issues are actually minor but with everything seemingly exaggerated this year they seem worse than they actually are and when they become vocal and not just in your head they are actually quite minor. The problem is never anybody else. The problem is ours to own and fix
Great people and simple but effective spot.
maxx life to me is exactly what is says. a peoples gym. a friendly affordable gym with customer care and relationships at its core. working at maxxlife is am enjoyable experience and in all my places of work throughout the years i have never felt as content as i have. some of the systems in place in our gym are ahead of the game and our customers reap the rewards so as a business it has to be the best calue for money gym in our area, something i am happy to apart of.
As a business I see it has so much potential to grow into a beast of a business, it's affordable, friendly and has a good team to push it. I say good team as I think it can definitely be improved
What are the best attributes of working at Maxx Life?
I believe the people. The people is what makes this place great!
The fun, the craic, the clients, the atmosphere, the friendships
The best attributes of working at Maxxlife are working with so many diffrent clients challenging your on ability as a trainer. Working your own hours freeing up so much needed family time.
Working in a large team of people who are as highly motivated as you are in getting the best results for their clients.
Making more money than you would in a normal 9-5 job.
Affordable rent. 
Really Fun envioroment to work in. We have such good relationship with all our clients and members . Majority of the time our team of staff all get on really well and have lots of fun at work while still providing an excellent service to our clients. I love helpingand advising my clients. I find I'm introducing a lot of them to exercise for the first time and its great to see how much they love it and how much it can improve their lives
a fun loving environment is one. having a friendly customer base is two. having likje minded trainers from a similar background is three. to me maxx life gym provides a low pressure environment for trainers to really be themselves and show their true personailites. in the world of fitness there are many cons and falses, something i am a happy to say maxx life gym is not about.
Your always looked after, there is always someone to talk too and be there for you. It feels like a family.
Others trainers willing to share knowledge and tips to help you.
Always being optimistic on the future plans and happy to hear other people ideas for growth.
Always meeting to discuss next steps within MaxxLife, and how it can grow to be better.
For me, the number 1 best attribute, is the potential for growth. I'm an ambitious, goal orientated person, who finds satisfaction in challenges. And working at Maxx Life provides all of us with goals, plenty of great challenges, and as much room to grow and be ambitious as we want.
Working with people who share your passion for exercise, health and fitness.
The other best attribute about working at Maxx Life is the role itself, helping improve peoples lives. Although now I have less of a direct role working with members, I still get the satisfaction of knowing that my work contributes in an indirect way to them achieving results. Even knowing that my marketing which causes a person to choose Maxx Life, fall in love with the place and achieve results, brings me a quiet satisfaction.
What are the worst attributes about working at Maxx Life?
People not doing their fair share cleaning tidying round etc.
People not putting in as much effort as you do on the gym floor with clients which is clear to be seen.
A bit of bit bitching behind backs which can disrupt the teams strength as a driving force moving forward
there aren't many though the main one being i fell not all trainers are on the same wavelength in regards to work and the future. some treating it as a part time gig that doesn't warrant commitment or sacrifice. some trainers not holding themselves to the same standards as others. id also like to see more structure at the desk with some clearer job roles set in place as i feel not everyone holds themselves to the standard that is needed. even though i mentioned we are all like minded i feel we are not all in the same wavelength and commited to the same cause.
People who don't pull their own weight get the same treatment as the ones that do.
Some dishonesty that people don't think you can see.
Not everyone wants the same for the business and are only in it for themselves
The speed at which we are allowed to grow. It's difficult 'hitting the ceiling', and being held back by external forces pushing you down, who should be lifting you up.
For me, sometimes the expectations of other workers, on what is expected from me compared to them. Examples would be leaving the towels in a pile for me or Christina to take home and wash, when really anyone could do that. Same with the empty bottles, we all have kerbies.
I also feel that most workers feel that they pay their rent and that is them covered for everything, when really it should only cover them for being able to provide workouts to their clients and earn from it. Everything else they receive from the business, like getting them clients, turning away members to protect the atmosphere and their own clients, and so much more, should all be earned through continuous efforts of helping the business, such as keeping the place clean, looking after the businesses best interests, providing customer service to all members and not just their own clients
What suggestions have you to improve on the worst attributes?
A rota needs to be set up to help with cleaning so it's not just left to the same people all the time. Or gym growth fund could be used to hire a cleaner.
People could educate themselves a bit more on how to train clients properly and that there not just there for the wage.
If anyone has problems that they could address that person or with management to try and solve any issues they might have
Have prodceders in place for diff things, ie to not use the green of a member is using it for circuits , no supersets etc . Maybe indrocue a £1 fine box( fot the trainers) for every piece of weight or mat that is left lying around. In house training for technique and choice of exercises we use on clients. I think having a line of command like we are starting now is good, anto does say to just say things myself to people but I defo feel that would cause an atmosphere , particularly if I do if bein the bosses wife
I think more pressure should be put on the like of planners to process the application quickly.
Sometimes I would like workers to realise the value of the work I do to help grow their diary and provide job security, as much as grow the business. If workers did value the time and effort I spend try to grow the business and everything in it, they would leave dirty towels for me to pick up and wash, and so much more trivial tasks that take my time but could be done by anyone.
I think a clear description for workers of why the rent is way below the industry standard, and what is expected from them in return for the difference. It's honestly not much, and with so many people involved, it could all be done so easily, however it only takes one person to not take part, and it will all collapse
more accountability is one. setting out clear targets for trainers to hit quarterly while being held accountable to certain areas. customer service, coaching content, skill and overall improvments. i feel we all need to be held to these and unless there are clear targets to be hit a trainer may not be aware of what is expected of them. a trainer play book and contract is needed
These appraisals are perfect to give everyone an idea and hopefully they can improve the worst attributes.
Also appointing people to deal with certain things which you have already started to do
Any other comments, feedback or suggestions you would like to include
on a whole i love my time at maxx life but am very aware on a daily basis of our weaknesses in certain areas. a clear leadership structure is needed and bringing in a play book, contract and targets can only help to improve us. we need trainers willing to work, improve and sometimes make sacrifices for the collective good. i feel that the biggest issue at the minute is the culture and that a characteristic that is clear to see is some are here for the craic and easy money. i feel a more professional approach is needed to get the best out of our current aswell as future staff.
Probably that this place has give me a chance to showcase my passion and skills and for me that is very special and I'm so very grateful!
I think that this quarterly appraisal Is such a good idea and It can only help us to grow as a team and business going into the future
I just want to thank you for taking the time to listen to me today. I am going to move forward with a much more positive mindset. I feel like a weight has been lifted. How I react to other people is my issue. They have done nothing wrong. Thank you for the encouragement and I know our team will be stronger than ever. I always have a great sense of pride of where I work
I think the business could greatly improve its appearance overall. The car park is a major issue, and I know money is the main factor holding it back. However, there is plenty of other eyesores outside, that just require some labour to sort. The fence isn't painted, there is no signs outside, the front of the building isn't too welcoming. There is a lot of cleaning required inside. There is unfinished electrical wiring everywhere. The toilets need hand dryers and hot water. The equipment is getting very worn, especially the benches.
I also feel that there is more comradery required amongst the workers. If an event is being arranged, say a hike, you know the workers who will attend and the ones who won't. There is certainly workers who will put themselves out more, and do more, for the better good of the business and its members.
I would personally like to see targets set for all workers. 30 day and 90 day goals set and agreed for each worker. Targets can be private if workers wish, but still should be set. An example would be the number of clients a worker can get signed up to Ignite55. It's such a great platform for all workers to grow their diary using, but I feel not all workers use it to their advantage.
Re-inforcing the fact/belief, that personal growth comes only from the work that we do which is unpaid, and not the work we do which is paid.  
This was Amazon 25 years ago.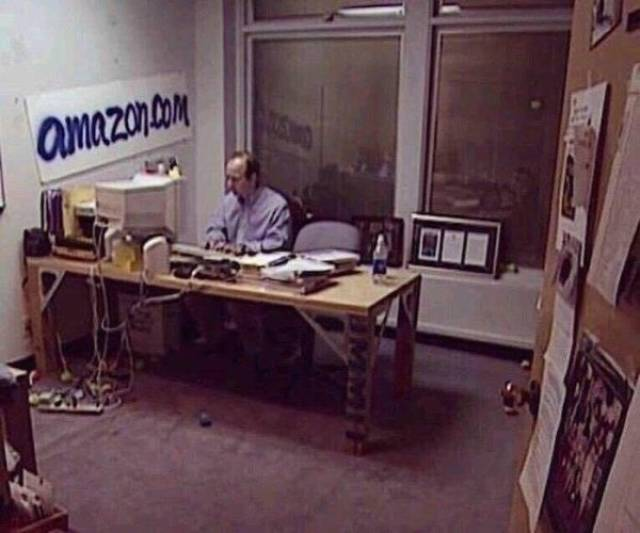 This was Maxx Life 5 and a half years ago. A shed stuck out in the countryside, with a mad man next door trying to get us closed. We may not be working in 20 more years time, but the legacy of Maxx Life is up to us.