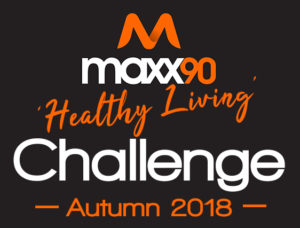 Welcome to the Maxx90 90 Day Healthy Living Challenge.  The Challenge is to create a Unique 'Healthy Living' plan for You, and stick to it as best you can for the next 90 days.  This page is going to help you create that plan and get going.  Work through the 3 parts of the Challenge Planner in order, to set you off on the next chapter of your journey, to better health and a better You.
And Good luck from all the team at Maxx Life gym!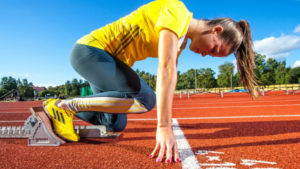 1. Commit To The Challenge...
To demonstrate your commitment to the challenge, click on the image below and fill out the Maxx90 Challenge Questionnaire.  This will lead you to the Maxx90 'Healthy LifeStyle' Challenge Wall Planner and Countdown sheet.  Print out both of these sheets.  You will need Maxx90 Challenge wall planner now, to proceed further.  If you do not have a printer, you can pick up both of these sheets in the Maxx Life Gym.  
Once You Have Committed, Your name will be added to the Maxx90 Accountability Whiteboard
2. Recruit Your Workout Partner & Buddies...
Challenges like this are always better done with friends.  There's gonna be times when you don't fancy going to the gym, or for a walk etc. but when you have friends relying on you, you'll not let them down.  You can also share advice and tips, recipes ideas etc. with your Challenge Buddies, as well as being there to pick each other up when someone falls of the wagon.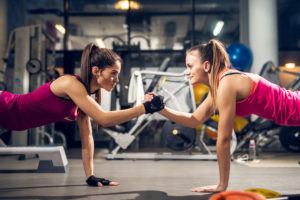 And everything is just a lot more fun when done with friends…
3. Check Out Our Different Nutritional Approaches...
One of the keys to this new Maxx90 Healthy Living Challenge, is keeping the challenge extremely flexible.  Everyone is starting from a different position.  Everyone has a different schedule and different daily obstacles to over-come.  And everyone has different goals.  Therefore we have several nutritional options to choose from, so that you can follow the plan that best suits You.
Educate Yourself, Because Your School Most Likely Forgot To...
Just before we get to the different nutritional approaches,  I'd like to discuss your knowledge of nutrition.  Firstly, the most important 'thing' in your whole life, is Your Health.  The way we all carry on (me included) with fast food, sweets, soft drinks, alcohol and other unhealthy treats, cigarettes, lack of activity, long working hours and stress etc. etc. you really wouldn't think that our health is that important!  But if you're not in good health, you're going to have difficulty looking after or playing with your kids.  You're going to have difficulty earning a wage.  You're going to have difficulty staying around long enough, to see your family grow up around you.  Family and earning a living, both take priority over personal health for many people.  However, eventually when that person's health suffers too much, family life and earning a living are both hit hard.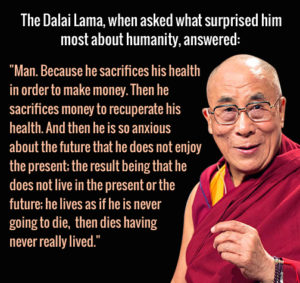 The best way to live a healthy lifestyle, is to educate yourself on what a healthy lifestyle and healthy nutrition is.  Unfortunately, our schools have been too busy teaching us Shakespeare, history and stories from the bible (personally of no interest to me) and never once taught me to any extent, or examined me on the practices of healthy living.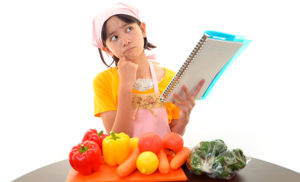 I urge you to take the time to learn about nutrition and the foods you consume.  Take the time to read our guides and other material available.  Read books on sensible healthy nutrition.  Study the food labels of the foods you consume.  Take the time to study and reflect on your current lifestyle, and work out how you can improve the health of it.  Take the time and learn to cook healthy meals.  A little time invested in learning about living a healthy lifestyle, will go a long long way.  
Our 1 Page
Nutrition Guide
This is the 'Ultimate' Simple Guide to Healthy Nutrition.  Honestly, healthy nutrition is actually very simple to learn, it's just difficult to put into practice.  This guide is perfect for anyone who is just beginning a new journey into Healthy Living and fitness, and just wants the general guidelines to get themselves started.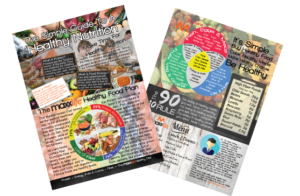 It's a clear and simple to follow guide, that will have you feeling the benefits of healthy nutrition almost instantly.  You can stick it up in your kitchen for the whole family to see and refer to from time to time.  You can pick up our 1 page (double sided) Simple Guide To Healthy Nutrition, the next time you're in Maxx Life Gym.
Our 37 Page
To Nutrition & Fat Loss
This comprehensive guide, written by Personal Trainer and Coach, Anto Maxx, is the result of many years of his own experience of healthy nutrition and fat loss, as well as 3 years of research into the fat loss journeys of his own clients.  
The guide begins with a detailed scientific explanation of how the human body works in relation to survival and energy and how this controls to our attempts at fat loss.  It then goes on to discuss how the different macro-nutrients, i.e. protein, carbs, fats and fibre make our body react.  How the body reacts differently to various types of training, and lastly, two extensive chapters on what causes us to gain body fat, and the Real Life difficulties of trying to lose it.
This guide provides a host of great info to anyone who studies it, and will be particularly helpful to any person who is currently on a fat loss journey and has found themselves struggling to progress.  There is a great chance that the missing piece to your puzzle can be found in this guide.  Click the image  above to open and print it.
We've created 3 different styles of Meal Plans, each with a different purpose.  These plans are great for meal ideas and examples of what a day's healthy eating includes.  You may use a recipe or two from the meal plans, or you may decide to chop and change between the 3 plans through-out the next 90 days.  Or maybe your the kind of person who just prefers to follow an exact plan for the whole duration, to achieve the outcome you want.  
Either way, we are not about teaching a generic, one-size-fits-all nutritional approach.  Click the image to go to our Meal Plan section and find the plan(s) best suited to you.
4. Your Weekly Workout Plan...
Decide how many times you can train per week...
The Maxx90 wristband is awarded for consistency with training.  Since the very first Maxx90 program, anyone who completed all 48 of the Maxx90 workouts, received the Maxx90 wristband.  For this challenge, you will determine the target number of workouts that you must complete, in order to earn the Maxx90 wristband.  As already mentioned, we all have different schedules and daily obstacles to overcome.  Completing 2 workouts per week for one person, can prove more of a challenge, than another person with a different schedule, completing 4 workouts per week.  For this reason, we are leaving it up to each person to set their own workout challenge to earn the Maxx90 wristband.  All we ask is that you be honest with yourself, and set yourself a worthy challenge.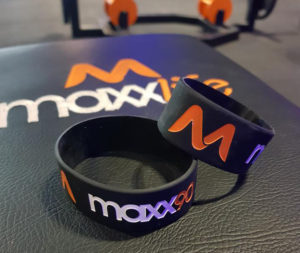 Now that you have the ground work done, you're now ready to begin putting your own plan together.  Click the 'Get Set' link below to move onto the next section.