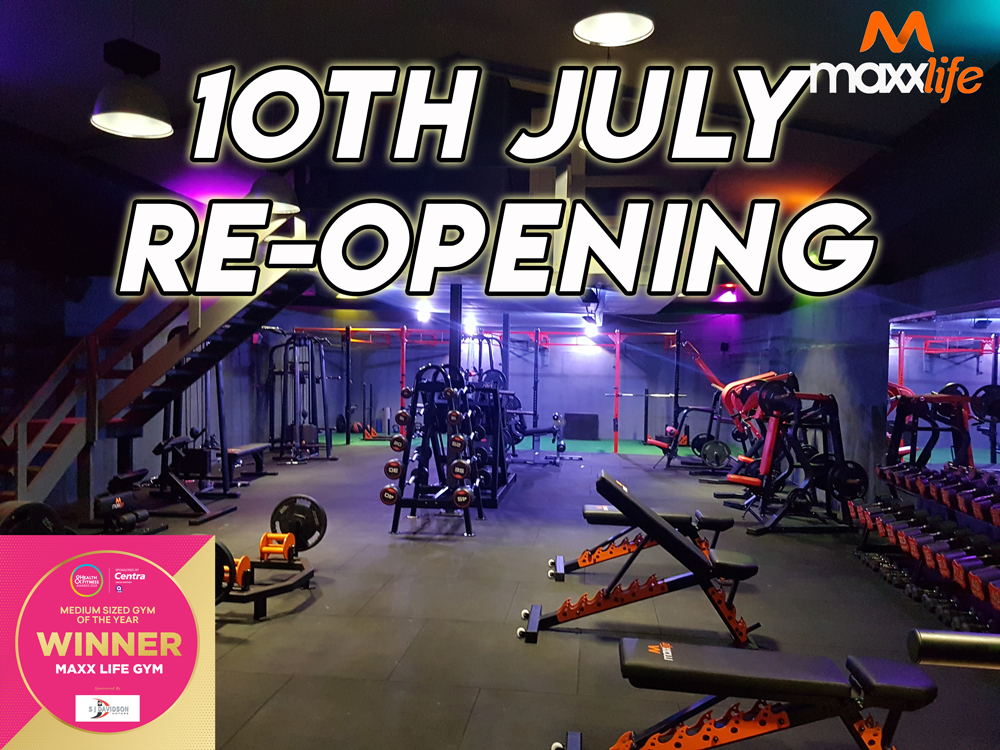 We've been given the green light to open the gym on Friday 10th July.  We've been in-undated with enquiries from current members, and new enquiries from people looking to join up to Maxx Life or get started training with us.
Our first priority is with our current members, and personal training clients.  Before lockdown, we only had 6 membership places remaining before we would be running at full capacity, and would have to close the doors to new members.
A lot has happened over the past 4 months, and moving forward, our capacity numbers will be decreased to allow for safe social distancing.  We will be phasing in our services over the days and weeks after the 10th of July.
If you are interested in starting training at Maxx life gym, and would like to be kept informed as and when our different services open again, please fill in the short form below.  
If places become available, we will be contacting people in the order that this form is received.
Thank-you, Your Maxx Life Team
This form is only for New Member/Client Enquiries. If you are currently a Maxx Life member or client, please do not fill it out.