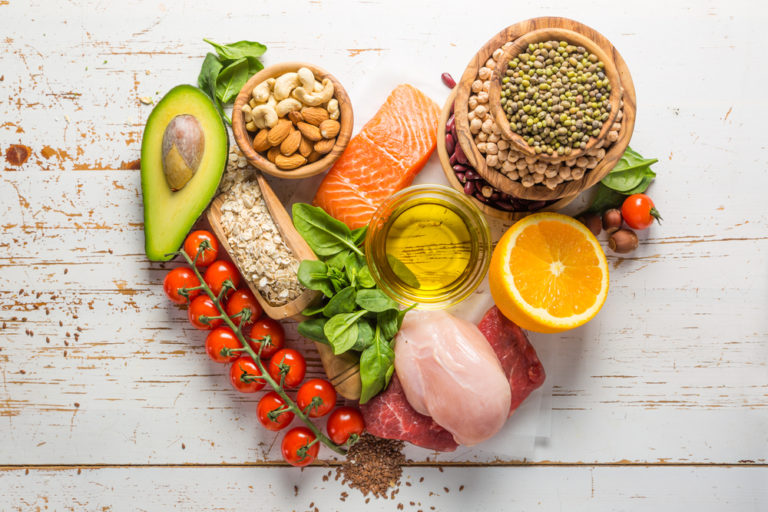 A meal plan is a list of foods that have usually had their calories counted, and the proteins, carbs and fats divided up into specific percentages, by the creator.  All the meal plans on this page have be created by me, through-out my years of being a personal trainer.  
For each meal plan, I put together a list of foods that I consider to be healthy, full of vitamins and minerals, lots of energy and very little "badness".  Then I tweaked the quantities of each food using MyFitnessPal, so that the meal plan would balance up to a certain amount of calories.  
A meal plan is really just an example of what healthy nutrition for your specific goals should look like.  It is only meant to be adhered to for a week or 2 maximum, in which time, you should learn about the foods you like, and how to incorporate them into your lifestyle, while still keeping it healthy and moving towards your goals.  Meal plans are not to be, and can not, be followed for long periods of time.  Life is too precious and food choices are too vast to be removing the delicious variety and tastes, making life miserable.
What a Meal Plan isn't...
A meal plan isn't some special combination of secret foods or ingredients, that is going to cause you to burn fat at a faster rate than normal, or undo years of unhealthy eating in a matter of a few weeks.  As much as we'd all like to believe that there is some secret foods that will make body fat magically disappear before your very eyes, there simply isn't.  There are many body transformation programs or plans, that will try to sell you on the idea that their meal plan contains some secret method, food or ingredient that will get you ripped like the person in their picture.  Unfortunately, that is simply unethical marketing.  Results come from effort and discipline, not easy shortcuts or secrets.
Which Meal Plan should you choose...
There are three different meals plans that I have created through-out my time as a PT, which are available on this page below.  Click any of the logo's below to bring you directly to that meal plan.  Under each logo is a my recommendation for who that meal plan is best suited to.  
Which Calorie category should you follow...
There are two ways to work out which calorie category is best suited to you.
1.  Book an consultation with me to get your Basal Metabolic Rate (BMR) measured and Total Daily Energy Expenditure (TDEE) calculated, and I will advise you on which meal plan to go for.
2.  Go to IIFYM.com and calculate your own calories.  Then select the meal plan that is closest to your requirements.
In my opinion, the best meal plan I've created to date.
The 2Week TurnAround program was originally designed by me, to give people a simple to follow and stick to, workout and meal plan, that would greatly improve their health, and help get their new fitness journey kick started.  Where the standard for meal plans usually consist of a set number of foods/meals per day, that must be adhered to almost exactly as is, the 2Week turnAround meal plans offer a great amount of versatility, choice and variety for each day.  Each meal plan consists of 7 healthy recipes for breakfast, 7 healthy lunches, 7 healthy dinners and 7 healthy snacks.  Every single meal and snack has had its ingredients carefully measured, so that the calories and macros always add up correctly, no matter which meals you choose.  
The 2Week turnAround meal plans are really like no other, and the unique design allows for the person, to follow the guidelines and stick to the meal plan for much longer than the standard, strict 3 and 4 day plans.
How to lose weight (burn fat) using the 2Week turnAround meal plans… – Due to the design of the 2Week turnAround meal plans, and the versatility they offer, they can actually be used for a significant length of time.  The best way to use the meal plans for fat loss, is to calculate your TDEE, then use the plan that is the closest match.  Once you can comfortably consume all the food on that plan for one day, change to a meal plan which is 400 calories less, and follow it for 3 weeks.  That is one cycle.  Repeat the cycle several times, for healthy, consistent fat loss which will stay off. 
Click each of the links below to download the files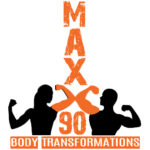 My first meal plan created as a Personal Trainer, under my original name of 'Peak Conditioning Academy', and then rebranded under 'Maxx90'.  It is a 40P/40C/20F meal plan.
These are the first meals plans I created when I first began training people.  The follow the standard meal plan layout.  Each plan includes 4 days of meals.  Each plan has 3 main meals, a few snacks, a protein treat each day which is for a protein bar etc.  They also include nutrient timing, which is specific meals around training times and non-training days.  
At the time when I designed these plans, I was very much into the smaller details, and believed that everyone should be able to follow the strict nutritional guidelines that I followed myself.  I now know that this is simply not how it works.  It took me at least a year or 2 to adapt my body and routine to live on a meal plan like the ones below.  When most people begin a fitness or fat loss journey, they are simply not ready to take on a meal plan like the ones below.
Also, at the time, I lived on and promoted a diet of 40% Protein, 40% Carbs and 20% Fats.  My own research into nutrition over the past 3 years, has lead me to decreasing the amount of protein I recommend people to around 25-30%.  To increasing the amount of fats that I recommend to most people, to between 35-70%, and to decreasing the amount of carbs I recommend to most people to 30% or less.   
Click each of the links below to download the files 
Bikini8 is a meal plan that I designed around the approach of Carb Cycling.  In the most basic format, carb cycling is a planned alteration of carbohydrate intake in order to prevent a fat loss plateau and maintain metabolism along with workout performance. Carb cycling is considered an aggressive and high level nutrition strategy.
Click each of the links below to download the files 
Bikini8 Meal Plan Files
Bikini8 Introduction – This is the introduction document for the Bikini8 program and meal plans.  It's important to read this document as it explains how the meal plans in the Bikini8 program work.
Carb Cycling Daily % Table – This table shows the percentage of proteins, carbs and fats for each day, for all the different calorie ranges.
Food List – A comprehensive list of foods, categorised into their main macro nutrient group and ordered from the highest content to the lowest of that nutrient.
Macro Cheat Sheet – A handy table that quickly shows the main nutrient or nutrients in a list of the most common foods.
Shopping List – A complete shopping list for all ingredients included in the Bikini8 meal plans.
Breakfast Smoothie – A breakfast smoothie recipe, suitable for a medium carb day, includes recipes for all calorie ranges.