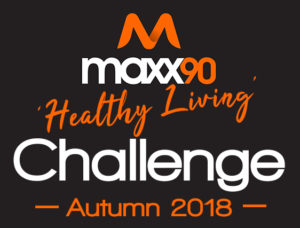 Maxx90 'Healthy Living' Quiz Rating
So you took the Maxx90 'Healthy Living' Quiz.  I hope you scored well, but even if you haven't, don't worry, there is another new Monday just around the corner, waiting for you to smash that week.
How Your Weekly 'Healthy Living' Rating Was Calculated
The quiz contained 10 questions based around the Maxx90 90 Day 'Healthy Living' Challenge.  Each answer carried a value of 0 to 10, with one answer actually scoring 12 points out of 10.  I wonder if you could guess which one…  10 questions, a maximum of 10 points each, gives you your own rating score out of 100, of how healthy you were over the past 7 days.  The following is a brief explanation of how you scored…
What can I say, you aced it this week.  Either you just live a very healthy lifestyle, or you pulled out all stops this week and give everything your best effort, in which case, you deserve a pat on the back, well done.  You should really be feeling the benefits of living a very healthy week, with a lot of energy and feeling great.  Long may it continue.
Fantastic effort on a very healthy week.  Looks like you had nearly all areas covered and should be feeling great everyday, with plenty of energy and fitness improving.  I'm sure you know that area where you fell a little short this week, and if you work extra hard on it next week, there's no reason why you couldn't get a perfect score.
Well done, you put in a good week and should be feeling good too.  There are still a few areas which you could do better in, but you know that already.  With a little extra effort, you'll smash it next week and be feeling on top of the world.
You know what a healthy lifestyle is, but you're just struggling to live one, for one reason or another.  It is most likely the case of making some more time for yourself, and doing what you already know you need to do, and you'll get there.
Not your most healthiest of weeks.  You've either had a major event on out of the norm, like a all-inclusive holiday or a wedding, or you don't make enough time for your health.  If it was an event, well that's life, Maxx Life, and I hope you enjoyed yourself immensely.  Now back onto the wagon straight away and lets smash it next week.  If it's the latter though, you're going to have to make time, as no one else can do it for you.  It takes a real conscience effort to live a healthy lifestyle.  
Probably best that you book in a consultation with me, so that we can discuss the issues and try and get your health back on track.