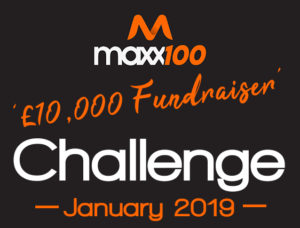 Guys, after 100 days of ups and downs, rights and lefts and everything inbetween, the first ever Maxx100 Fundraiser Challenge is over.  A challenge of this scale was always going to be extremely difficult.  From the beginning, everything was always going to rely on how many people we managed to get past the finish line.  Tough challenges like the Maxx100, always have a greater failure rate than success rate, however, I think that we really did change that around with this Challenge.  We may have been a long way of our targeted weight loss goal of 100 stone, but still, 73 people managed to successfully complete the challenge, losing a combined total of 52.5 stone, with an average weight loss of 10.2 lbs.  The average weight loss is incredible, considering the scale of how many people this is.   
All 73 people who completed the 100 days challenge, should be extremely proud of themselves.  It's certainly not easy staying committed to a plan that long.  For those people who never managed to achieve the results they set out to achieve, I hope that you are able to take some new found knowledge away from the challenge, and hope that the results you desire are only a short way down the road.
Lastly, I'd like to thank all 127 people who took part in the first ever Maxx100 Challenge, and to the Maxx Trainers from all their efforts and guidance.  Again, athough we didn't acheive our very ambitious targets, we did manage to help people shed over 50 stone and more importantly, raise an amazing £6,745.50 for 3 local kids charities, close to many of our hearts.  Thank-you so much, Anto.  
The final weight loss table has been ordered, starting with the highest weight lost.  No matter how much weight any person lost or gained, everyone gave a true and valiant effort, and should be proud of themselves.  
Total Weight Loss
52.5 Stone out of 100 Stone
52%
A massive thank-you to the 64 challange finishers who donated and to the 9 extra donations from those who either didn't complete the challenge, or didn't take part.  You generosity has been amazing, and will go a long way to help the young kids in the 3 nominated charities.
To keep the donations private and ensure that the correct total has been calculated, I have combined the first initial and last 2 digits of mobile number, so that all donations can be referenced.  Once again, your generosity is very greatly appreciated, thank-you so much.