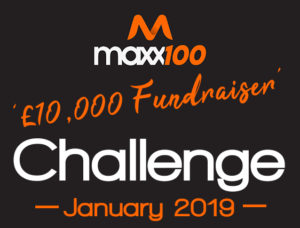 A massive thank-you to everyone who made many sacrifices through-out the Maxx100 challenge, and donated them to our 3 choose local kids charities.  Your sacrifices and efforts will go a great way to help some amazing little kids.
All donations are kept private.  The table below contains all donations received to date, Wednesday 17th April, 2019.  Beside every donation is the first initial and last 2 digits from their mobile number.  Every person who donated will be able to confirm their donation below.  If you are unable to see your donation, please contact Anto urgently.
The cut off time for donations is Friday 19th April at 12pm.  No further donations for the Maxx100 will be accepted after that time.
Once again, from all the charities, the Maxx team and myself, a massive thank-you for all of your efforts, yous have been incredible.  Thank-you!