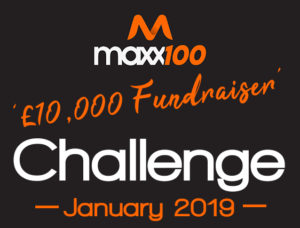 We are now 1/4 the way through the Maxx100 Fundraiser Challenge.  After the first weigh-in, 95 out of 119 people weighed in, with an average weight loss of 2.8lbs each, and combined weight loss of 19 stone so far.  This is a fantastic achievement so far, especially with the amount of people on the challenge.  However, with so many people on the challenge, we have the very difficult task of helping everyone, and keeping a check on how everyone is doing.  The short form below, asks everyone to rate their own efforts and performance in regards to the Maxx100 Challenge.  Please be 100% honest with your answers.   
Important: Submission of this form is required to continue on the Maxx100 Challenge.
Once you have submitted the form, please take 5 mins to read back over the original Commitment that you made before beginning the Maxx100 Challenge.