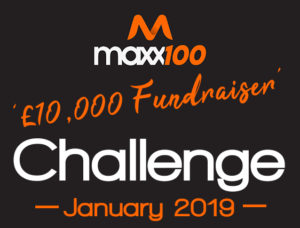 To Raise
For Local Charities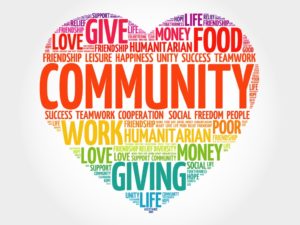 Starting Thursday 3rd Jan to Saturday 13th April
What Is The
Fundraising Challenge?
The Maxx100 Challenge is a Community Group Challenge, in which the Maxx Life trainers will help 100 participants to lose a combined 100 stone in weight, within 100 days, while raising £10,000 for local charities.
A weight loss journey is very difficult, and far more difficult that most people give credit for.  Even when educated with all the fat loss material available from our renowned Maxx90 Challenge and our Maxx Life website, putting everything into practice simply isn't easy.  Our modern society is completely setup to ensure that we gain weight easily, not lose it.  'Temptation' is everywhere, whereas 'Time' is a luxury.  'Calories' are plentiful and cheap, whereas 'Activity' can be scarce and 'Time-Consuming'.  CONSISTENCY, the key to long-lasting results, is rarely achieved.  Fat loss and body transformation programs work, but all too often, most people fail when the going gets tough.  When it's easier to choose the path of least resistance than the difficult one.  And so the many journey's that start out with high hopes, quickly fade back into old habits and routines.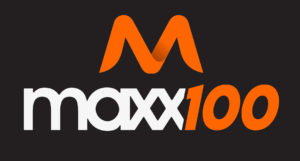 The Maxx100 Challenge brings together a large group of people, collectively harnessing everyone's energy and desire, and outputting the high levels of sacrifice, discipline and commitment required to make 'Real' changes.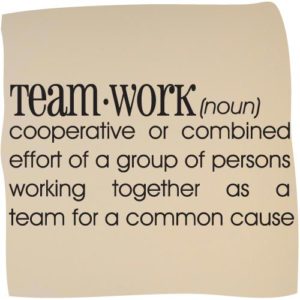 The Maxx100 Challenge creates Purpose for the difficult challenge ahead.  So much more than making sacrifices for yourself, you'll be giving the challenge 'Your All' for the whole team, and ultimately the local charities that are relying on every single participant to perform to their best abilities and achieve the goals set.
All the money raised through the Maxx100 Charity Fundraiser 2019, will be split equally between 3 local charities, all very close to many of our hearts.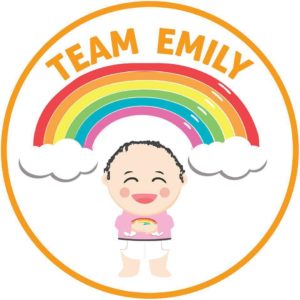 Emily – My Story
Emily is our amazing wee angel who needs your help.
On the 5th May 2018 Emily entered this world and has been smiling ever since.
However, Emily was born with a rare disease, so rare that in some years not even one person is born with TAR Syndrome in Northern Ireland. Emily has undergone rigorous tests and continuous hospital appointments to which she was diagnosed with TAR Syndrome. This means Emily is missing her radius bone in both forearms therefore Emily has clubbed hands, curved ulna bone in her forearms and a low platelet count.
Following our own research, we found Dr Paley, from Florida, USA. Through his years of experience dealing with rare diseases and through seeing so many cases of TAR Syndrome for all around the world, Dr Paley then developed his own procedure, called Ulnarization. This means he is able to utilise the bone Emily does have to the best of its ability. Improving mobility, strength, growth and will give Emily as close to normal hand and wrist function as possible.
From this, we being our fundraising journey for #TeamEmily as this life changing procedure costs $120,000.00.
Without this operation, Emily will struggle with the simple, daily tasks throughout her life, which we all would take for granted… crawling, drawing, writing, eating… you think of what you do your arms and wrists, then Emily will struggle with.
Now, please don't think we haven't exhausted all avenues for Emily, as we have. Following meeting with numerous doctors and specialists within the NHS, we have been informed the only possible procedure they would consider Emily for does not have good outcome… 75% recurrence, greatly reduce the minimal growth possibilities in both arms, high risk of wrist stiffness (therefore further restricting any movement Emily currently has).
With all this in mind, I hope you can see why we need your help to provide Emily with the life changing operation in America.
#TeamEmily #HelpMeFixMyArms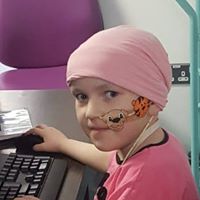 Katie Rose is a fun-loving, quick-witted, brave little eight-year-old girl, who loves making slime, playing Minecraft on her Xbox and football with her sister Olivia. She's the youngest of three girls, Olivia is 10 and big sister Grace is 16.
Katie Rose was diagnosed with stage four high-risk neuroblastoma in March 2018. She had developed a solid tumour in her abdomen.
Her future is uncertain. Her family hope Katie Rose will be in remission at the end of frontline treatment, but in 40-50% of children diagnosed with high-risk neuroblastoma, the cancer comes back. Once it does the chances of long-term survival drop to less than 10%.
It means that Katie Rose's family are raising funds in case she needs to access treatment not available on the NHS to either try to keep the cancer from returning or clear the disease if her treatment plan, unfortunately, doesn't go to plan. This could cost hundreds of thousands of pounds.
Katie Rose's story
In December 2017, Katie Rose began to feel unwell with a temperature and rash. Initially her GP thought it was scarlet fever. Soon after she had poor appetite, weight loss, lethargy, was pale and had begun to develop an ongoing limp in her left leg.
Due to her ongoing symptoms, the doctor requested an ultrasound of her left hip as well as her abdomen. Katie Rose then developed yellow bruising around her right eye.
"I just had a gut feeling something was not right," says Una. "I had asked the doctor if anything more 'sinister ' was going on but was told her symptoms were reactive of a severe infection as expected."
But her abdomen ultrasound and physical examination revealed a possible 7cm solid mass and an MRI later showed a tumour in her abdomen. Katie Rose was then diagnosed as having stage 4 neuroblastoma with metastasis, a highly aggressive form of the childhood cancer.
"We will never forget the initial feelings of shock and disbelief that this was happening to our little girl who had already so much to deal with having been diagnosed with type 1 diabetes at five-years-old," says Una.
"It has been complete devastation for our whole family, our lives changed forever that day," says dad, Kevin.
Treatment
One week after her diagnosis, Katie Rose began her treatment plan. She completed eight induction rounds of chemotherapy and a further two rounds of TVD chemotherapy as scans showed she had partial clearance.
Katie Rose had her stem cells harvested, followed by surgery to remove the tumour. She has recently started high dose chemotherapy/stem cell transplant and is sadly experiencing mucositis – a very painful side effect. Once she has recovered in January 2019, she will have radiotherapy and then six months of immunotherapy.
"To date, Katie Rose has been incredibly brave throughout her treatment. She has shown ongoing resilience and her amazing wee spirit continues to shine through, even though she continues to endure so much gruelling treatment," say Una and Kevin.
"We are so appreciative to all the consultants, doctors, nurses and the entire staff who are involved in Katie Rose's care at the hospital, working so hard to get rid of this horrible disease."
Katie Rose's fundraising campaign
Katie Rose's family hope she will be in remission at the end of frontline treatment, but in 40-50% of children diagnosed with high-risk neuroblastoma, the cancer comes back. Once it does the chances of long-term survival drop to less than 10%.
It means that Katie Rose's family are raising funds in case she needs to access treatment not available on the NHS to either try to keep the cancer from returning or clear the disease if her treatment plan, unfortunately, doesn't go to plan. This could cost hundreds of thousands of pounds.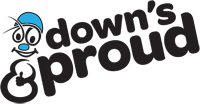 Our Story
When my son, Jay, was born with Down's syndrome, I found that my local community was lacking a support group. As time moved on and more children in my area were born with Down's syndrome, I knew that we all had common ground and felt we could benefit from sharing our experiences and act as support for each other.
In 2007, what started out as coffee mornings at my house evolved into a very successful and productive group – Down's & Proud. From the beginning, it became apparent that the one thing we all shared as parents of children with Down's Syndrome was how proud we are of our children and their siblings for the way they cope with having a brother or sister that may need that little bit extra help.
We are also very proud of Down's & Proud as a group and the way the local community has embraced us. Without our community, we would not be able to carry on as they are the ones that fund the group.
Throughout the year, we raise funds that pay for our annual Summer Scheme, educational aids for our children, training courses and activity days for our children. These funds are also used to cater for specific individual needs that will help our children in Down's & Proud. Because of this, we are very proud of our community and local businesses and thank them for helping to make Down's & Proud possible.
How The Money Will Be Raised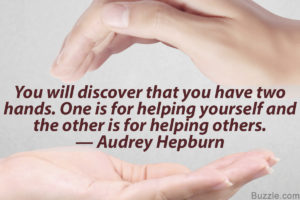 For the Maxx100 Fundraiser Challenge, the money for charity will be raised a little differently than usual fundraisers.  Instead of asking people to donate to you, we are encouraging all participants to donate the money to themselves.  With a target of £10,000 between 100 people, each person is asked to raise around £100 from themselves over the 100 days.  There are a few ways this could be done, and here are 2 of the ways;
Buy yourself a piggy bank and put £1 in it for each of the 100 days, so that you have gathered £100 from yourself without even noticing it going.
Or our preferred way.  The Maxx100 challenge will require a lot of sacrifice on your behalf.  Giving up many things that would would normally buy and consume, such as sweet treats, take-aways and alcohol.  Every time you sacrifice something that you would normally have had, like a muffin with a coffee, a Sunday night Domino's or a Saturday night bottle of wine, take the money that you saved and add it to your Maxx100 piggy bank.  This way, you really are donating your sacrifice to the charities, to help ease their suffering a little.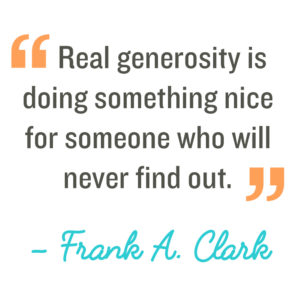 Getting involved couldn't be simpler.  Just fill out the form below and we'll be in touch with you before the end of 2018, with full details and all the fat loss material.