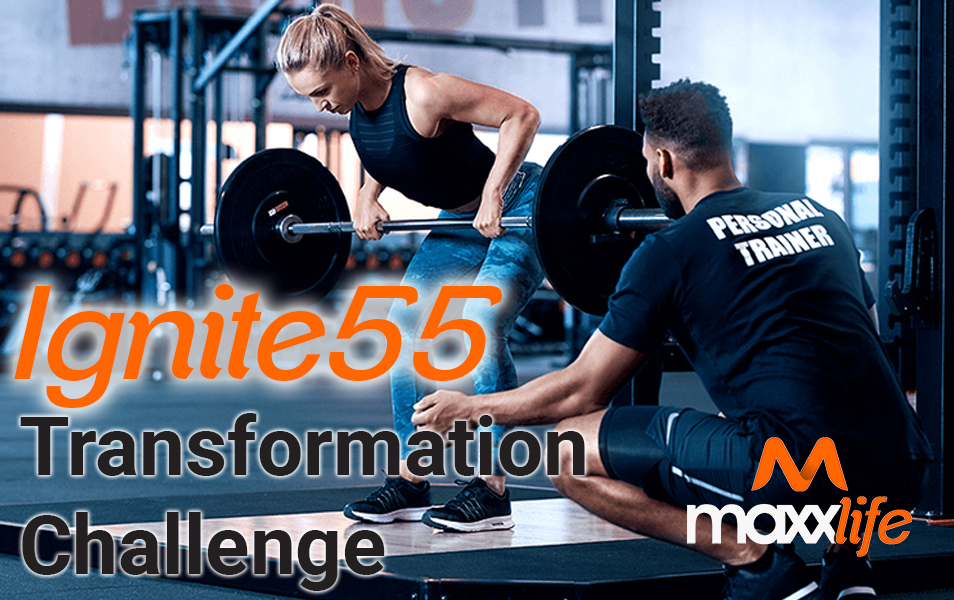 Alright you guuyyyssss, 55 days over, just like that. If you completed the Ignite55 Challenge, a huge congratulations, as you have just completed a transformation challenge during a very challenging time.
Like before, you do not have to submit your photos if you don't want to. You can simply fill out the few questions on the form, to give us some feedback about your time on the challenge, even if you didn't complete it. All feedback helps us to continually improve our challenges.
If you would like the chance of winning one of the prizes, then it is necessary that you do submit your photos.

When submitting photo's, it is important that you use the hand signals, and please wear the same clothes for both sets of photos.
If you have already submitted your before photos, you don't have to submit them again, however, if you can find them easily, please do submit them here also, as it will make it much quicker for us to put them together.
Your photos will never be used by Maxx Life gym, not even for Ignite55 shortlisted voting, without your prior consent.
If you incur any issues submitting photo's, please contact Anto.