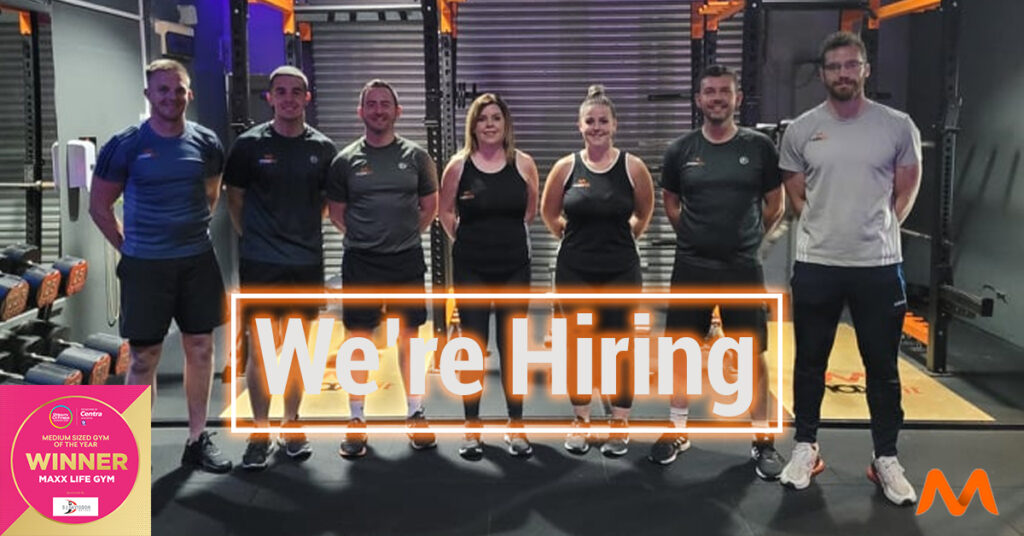 Maxx Life Gym is an award winning gym, awarded 'Best Medium Sized Gym in NI', 2019 by the Health & Fitness Awards NI. We are the current holders of this title. We are looking for a very special person who has got the skills, ambitions and passion, to ensure that Maxx Life Gym continues to serve our community, and grow as a company, in the direction set out by our ethos.
The role will be demanding, and require a high level of passion towards customer service and business growth.
Position: Gym Manager
Basis: Full Time, 37.5 hours /wk
Salary: £21,500 + bonuses
Job Role: As our Gym Manager, you will have 2 main roles to play. Your first role will involve over-seeing and being involved in the day-to-day running of the gym. Duties will include but not limited to;
Dealing with customer enquiries

Ensuring customer satisfaction

Instructing a range of fitness classes

Liaising with Maxx trainers

Being the first point of call for problem solving

Administrative tasks
The second part of your role will involve growing the gym community and the business.  Duties will include but not limited to; 
Organising events, both fitness and non-fitness related.  

Promoting and strengthening the Maxx Life brand.  

Increasing sales and customer retention.

Helping to lead Maxx Life to an even more successful future.
Minimum Requirements: Level 2 Fitness Instructor
2 years experience working in the fitness industry
Highly Desirable: Level 3 Personal Trainer qualification
Managerial work experience
Desirable:  Fitness Class qualifications
Indoor Cycling qualification
The Ideal Candidate:  We're looking for a person who is highly driven and ambitious, who will build on top of the successes of Maxx Life.  Someone with great leadership qualities, excellent problem solving abilities.  Someone who can get things done, and make things happen.  
The role also demands a person who is fun, friendly and charismatic.  Has a true passion for health and fitness, and for helping others.  A person who is organised, reliable, and trust-worthy.
If you believe that you are the perfect candidate for the role, please fill in the application form below.
Closing Date:  4pm, Friday 19th November
Position Commences:  January 2022