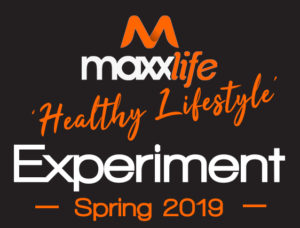 The Maxx Life Healthy Lifestyle experiment, will involve following a specific plan, with set rules and instructions based on each of the 7 steps of a healthy lifestyle.
Maxx Life
To Healthy Living
Everyone Will Be Following The Same Plan
This plan has been created off the back of thousands of hours of my own work, research and client consultations, as well as my ability to follow a scientific and logical path.  There will be differences in nutrition quantity from person to person, and allowances for non-consumption of certain foods by people also.  However, 90% of the plan will remain the same for everyone.
Results will be tracked in 3 ways.  
Photo's:  Each person will be required to take full length photo, and a facial photo of themselves, at the beginning and at the end.   Full length photo's can be in gym wear or swimwear, and facial photo's should be without makeup.  Maxx Life will not ask any person for their photo's.  Facial photo's are used to track any differences in facial appearance, such as looking younger.
Self Rating Questionnaire:  You will be given a list of questions at the beginning of the experiment, to rate yourself out of 10, e.g. energy levels, self image, sleep quality etc.  Each week, you will retake the questionnaire, and we will track any changes you are making with regards to your overall health, physically and mentally.
Body Fat Analysis:  Anyone who would like their body fat % analysed using our Body Composition Monitor, can get it done at the beginning and at the end.  However… 
You will NOT be allowed to step on any scales for the whole 8 weeks. Please do NOT apply if you think you will be unable to do this!
When your working on making any kind of change like this, the more support you have, the easier it is.  There will be 3 elements to the community and team aspect of the experiment…
Don't go at this challenge alone.  Join up with a partner, a relative, friend or group of friends.  Support each other, encourage each other.  And above all, don't let your team down.
You MUST Train With Your Team At Least Once Per Week
Teams are encouraged, but not essential. If you would prefer to take on this challenge by yourself, feel free to do so.
If there are 2 of you, it could be a PT together, or an arranged gym session.  If there are several of yous, it could be a weekly bootcamp, spin or other fitness class together.  Or a meet up once per week in the cardio loft.  Either way, your team must arrange to train together once per week, as this leads to building healthy routines around training.
There will be 7 daily themes setup, to encourage the whole group to work hard together on the same aspects at the same time.  Daily challenges may be given based on any daily theme, and social media posts will be centred around the daily theme for each particular day.
Walking week – 15 minute walk each day
Nature Week – Spend as much time in nature as you can
Early Rise Week – Early to bed, rise with the sun.
Positive reading week – One positive book can change your life
One Pot Week – Enjoy all the benefits of one pot cooking
Relax Week – Spoil yourself with an hour of daily relaxation
Active Week – Make this your most active week ever
???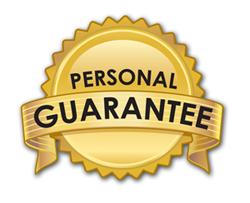 And that's our brand new, Maxx Life Healthy Lifestyle Experiment, Spring 2019.  I going to make you 3 guarantees for this experiment.  I guarantee that you will never have done a program like this before.  I guarantee that if you follow the plan and give it your all, that your health will see some serious improvements, as will your general standard of life.  And I personally guarantee, that if you stick to the plan, you will lose a lot of body fat, if you want to.  I'm Anto Maxx, and I'm a man of my word.