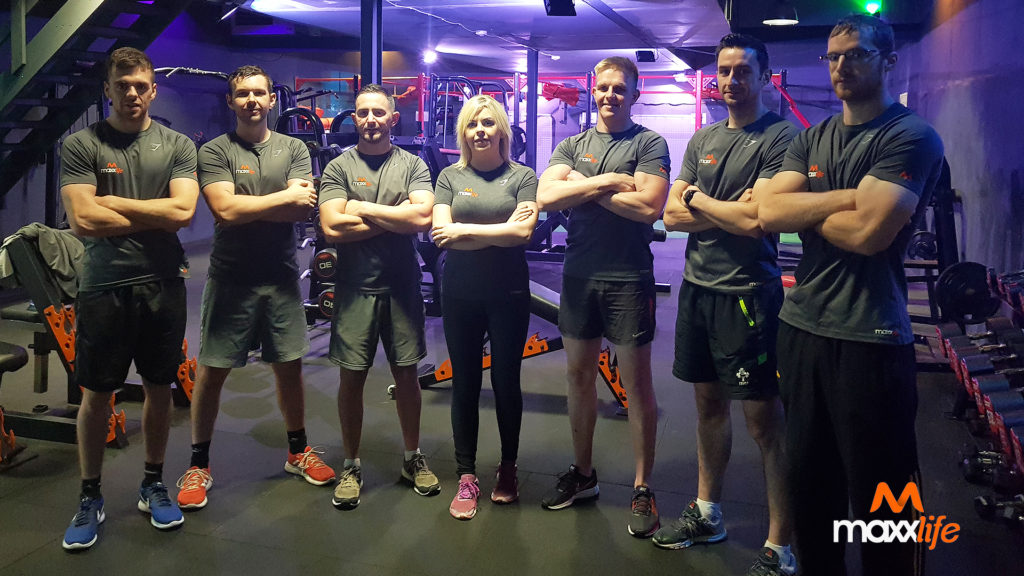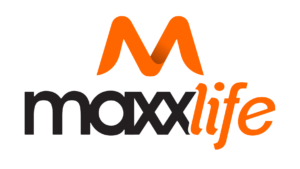 Today, 1st September, 2018, Maxx Life Gym is open exactly 1 year. A few days before opening up Maxx Life Gym for the first time in 2017, I published our very first 'Maxx Life Ethos', outlining the attitudes, objectives and aspirations for the type of gym community that I intended to build. Reading back through the 2017/18 Ethos this morning, it's amazing to read again, what we set out to achieve, and what we actually accomplished only 12 months later.
A few objectives that were set out, really stood out to me. Quoted from 2017/18 Ethos, "To deliver a program of training and nutrition that takes into account, peoples lives, their busy schedule, their daily struggles with life, their desire for fun, to live life, and drastically reduce the feeling of failure that commonly comes with intense programs. Its our mission, not to tell clients 'what to do', but to teach them 'how and why'."
Our brand new Maxx90 90 Day 'Healthy Living' Challenge, available now and starting 3rd September, 2018, really has hit the nail on the head with regards to all the objectives set out in 2017. It's a program, not about depriving yourself for weeks, being miserable, just to lose weight, but a Challenge designed to be achievable by everyone, with personal health and fitness at the forefront.
Another strategy laid out in the 2017/18 ethos was, "As for before/after marketing photo's, I strongly believe that our commitment to offering the best possible service to all clients at Maxx Life, will allow our clients own voices to be our best marketing tool."
On reading this, I instantly remembered a customer review posted on Facebook only 2 days ago, by a customer who had been attending the Maxx Life Gym for about 2 months now. The review read, "Started going to boot camps and I'm hooked love it! Big bonus for me is I can take the kids so I've no excuses not to go! Very child friendly great atmosphere. I feel really comfortable going to this gym as I haven't felt at other gyms which put me off going so I hadn't exercised for four years. I come out feeling accomplished staff are all lovely 5 stars for sure."
There are many marketing tools that can be used in business, particularly the fitness industry. None though are more powerful than Customer Satisfaction. I strongly believe that our declaration to cease posting client before/after photo's, pushed us on even more to improve our Customer Service, and is responsible for a lot of the growth that has taken place over the past year. We will continue to Never ask clients for, or post their before/after images on any of our social media pages or website.
Changing, adapting and improving are all essential for continued growth. Our new Ethos for 2019, will carry forward, all that we set out to do last year, and build upon it, to further improve Maxx Life Gym and all our services, in the best interests of our growing community.
Moving forward into the next 12 months, the full team at Maxx Life Gym, are missioned with one major priority… to bring exceptional value and affordability to every person who crosses the door of the Maxx Life Gym, without diminishing the quality of any of our services.
Health and fitness is a basic necessity of live, and shouldn't be regarded as an expense, that needs removed when funds become scarce. Quality health and fitness services should be easily affordable by everyone, and we at Maxx Life Gym intend to disrupt the local fitness industry with regards to customer value. It's our mission going into 2019, to lead the way with a new standard of affordability and 'value for money' for fitness services. We will strive to add value to all our customers, with features such as the kids play area, complimentary coffee machine, a host of nutritional leaflets and online articles, no contract memberships and pay as you go services, and not forgetting our latest Maxx90 Challenge, all absolutely free. Customer loyalty is built and earned by going over and above, to provide all the little extra touches, at no extra cost.
We aim to continue working on growing the Maxx Life members community. Over the past 12 months, our members have attended our annual day at the races in Leopardstown, followed by our first group walk up the 'Stairway To Heaven' Cuilcagh Mountain. We then brought everyone together to raise an amazing £581.03 for Marie Curie with a full week of fundraising bootcamps, with 100% of the money raised given to the charity. Our 3rd annual Maxx day at the races in Leopardstown, is exactly 2 weeks away from today, and with a group of 30 trainers and gym members going, it promises to again be one of the highlights on the Maxx Life calendar. Our annual 'Stairway To Heaven' walk has also been set for Saturday 13th October, and will be another great event, that helps build and strengthen social friendships within our member community. Lastly, the brand new Maxx90 90 Day 'Healthy Living' Challenge, encourages a lot of member community participation, online in our Facebook group and offline.
Finally, with the Maxx Life Gym capacity having almost reached tipping point, it is a major priority for us to double the gym floor space within the next 12 months, to allow us to help improve the health, fitness and lifestyles of even more people, to further improve our services and grow and strengthen the Maxx Life community even more.
So here's to the next 12 months at Maxx Life Gym. To promoting health and fitness, to customer satisfaction, to building our community, to providing unbeatable value, to overall growth and to helping change lives.
Anto Maxx
Maxx Life Gym