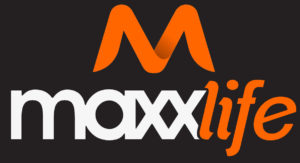 Today, Friday 15th February, brings to a close, Emma and Jenny's "Lose lbs to Gain £££'s" weight loss journey.  Their quest, beginning exactly 4 months ago today, Monday 15th October, was to lose 4.5 stone between them, in 122 days.  Emma set herself the goal of 2.5 stone (35 lbs) to lose, and Jenny set herself 2 stone (28 lbs) to lose.
When the girls presented the challenge to us, my immediate thoughts were, Impossible.  Yes, in theory, it could be done, but realistically, during winter, with Christmas party season soon approaching, it's a challenge that simply would not be achieved.  However, the girls seemed pretty optimistic, and confident in themselves.  The motivating factor for the challenge, to raise funds for the Brainwaves NI charity, in the name of Emma's fiancée, Laura, who sadly passed away in December of 2017, of a brain tumour.  From day one, at the initial weigh-in in the gym, and every consultation with the girls there after, Laura's name was mentioned.  Although there were only 2 girls that weighed in each Saturday, there was 3 women present through-out the whole of this challenge.
Every weight loss journey is very different.  Even when 2 close friend set off at the same time, with the same plan, taking the same first step, both will leave a very different trail.  Within the first 2 weeks of the challenge, the girls were faced with their very first obstacles.  Emma had a trip to Amsterdam, while Jenny had a girlie weekend away booked, staying in the Vegas suite of the Ten Square Hotel, Belfast.  Not a great start to a practically impossible challenge.  Emma only managed to shift 2 lbs of her target 35lbs in the first 2 weeks, while Jenny started off better, dropping 3.3 lbs. 
With Amsterdam out of the road now, Emma really began to knuckle down, and execute her plan, exactly as requested. 
Even though Jenny started well, she began to struggle a bit in the early weeks.  Her weight soon became quite stagnant, as she was trying to grasp calories, and macros, and nutrients, and deficits, and all the other annoying details that have to be learned, for weight loss to be successful in the long run.  Jenny's weigh-ins, started with a cigarette, included plenty of frustration and stress, and usually concluded with 2 or 3 more quickly puffed cigarettes.  However, by mid December, Jenny began to get a better grasp of her plan, and managed to go on and lose 10 lbs in the last 8 weeks of the challenge.  This included the weeks over Christmas, as well as a week's holiday in Canada in January.  Jenny managed to lose a total of 12 lbs through-out the challenge, with the majority of it coming in the 2nd half.  I believe she has only began to find her way now with everything, and will most definitely kick on from here, to achieve the 2 stone target that she originally set herself.
Emma's journey took a very different path.  As a human calculator, she grasped the concept of calories, like a 4 year old learning to use an iPad.  Having coached hundreds of people through weight loss journeys, I don't think I have ever come across a person, who managed to lose weight in 100% of their weigh-ins, especially not over a 4 month period.   Emma weighed in 11 times, and managed to lose weight every single time, even through-out December, Christmas and the New Year.  This level of effort and consistency, is extremely rare in the world of weight-loss.  Starting at 204.2 lbs on the 15th October, Emma managed to lose just over her first stone, 15 lbs exactly, by 3 days before Christmas, less than a week after Laura's 1st year anniversary.  More amazing than that, while the rest of us were piling on the pounds over Christmas week, Emma sacrificed her Christmas this year, in the name of her Fiancée, and dropped a further half stone over the Christmas and New Year fortnight.  21.6 lbs down, just under 1 stone left to go, and time ticking away fast, with only 5 weeks remaining.  Unfortunately, it couldn't be done.  I couldn't tell her that.  Emma was convinced she could do it.  Laura was with her, every step.  So I just congratulated her, for her amazing achievement so far.  No matter what way this folds out, you're a winner already, and Laura would be extremely proud of both of yous.  Saturday, 26th January, the nerves and tension began appearing before the weigh-ins.  No sooner had the scales beeped, and weighing in kilograms, Emma would instantly announce, with a tone of excitement and relief, exactly how many pounds she had lost.  "81.5kg, that's another 3.3 lbs off."  I'd type it into the computer, and confirm she was correct.  This happened every week.  This skill by itself was amazing LOL.  2nd February, 1 week later, and another 4.6 lbs down.  Unbelievable.  It still can't be done!  Or could it?  Emma even had me now believing in her.  13 days to go, 29.5 lbs down, 5.5 lbs remaining to achieve her target of 2.5 stone, 35 lbs.  People can lose 5.5 lbs in 2 weeks, but not after losing 30 lbs in the previous 3 months.  Still, no matter what happens Emma, you've done amazing, and should be very proud of yourself.  But if she was determined to achieve her goal at the start, she was even more determined that Saturday morning.  Saturday 9th February, pre-weigh-in nerves at an all-time high.  Another 2.7 lbs down.  My gawd, she's going to do it.  6 days to go, 32.3 lbs down, only 2.8 lbs to go.  This is nuts!  She really could do this.  We joked a lot about the final weigh-in.  Having to carry Emma up the stairs because she'd probably have no energy left, or that they should bring a Domino's with them to munch on after the weigh-in LOL.  The big day arrived, Friday 15th February, exactly 4 months later.  Emma was extremely nervous.  This just meant so much to her.  It was the conclusion of 122 days of sacrifice, effort, determination, and a never dying attitude to achieve her goal, complete her challenge, and do Laura proud.  76.7kg. Even the human calculator wasn't thinking straight enough to work out if she had achieved it.  76.7kg, 168.7 lbs, a total loss of 35.5 lbs, and with a gasp of relief, Emma had achieved the impossible.  35 lbs in weight lost in 4 months, and an extra half pound, just for good measure.  Emotions quickly changed.  Tears of joy were followed by laughs of relief, and smiles of success.  What a journey.  Inspirational.  Motivating.  Exceptional.
Although the girls didn't manage to achieve their combined challenge, Jenny's support for her friend, through-out her whole journey, right up to the very last day, training hard together, attending the PT's with Emma, regularly walking with her, and every other little step she took with Emma along the way, played a major role in Emma achieving her incredible weight loss goal.
What the girls have achieved together, is nothing short of incredible, and they deserve a massive amount of appreciation for their efforts.  Maxx Trainer, Darren, was the girls PT through-out their whole challenge, and done a brilliant job, pushing the girls hard, and keeping them motivated through-out.
Both Emma and Jenny are extremely grateful to the many people that have supported them along their incredible journeys, and generously donated to the Brainwaves NI charity.  The girls will be leaving the sponsor sheet in the gym, and keeping the Just Giving page open for donations, for another few days.  If you'd like to sponsor their girls for their amazing challenge, please donate at the gym or at this link https://goo.gl/HbbHZE
From myself, this has truly been one of the most amazing weight loss journeys that I have followed anyone along with.  It was filled with ups, downs, excitement, sadness, remembrance, joy, laughter and tears.  I've learned so much from the girls.  From their battles, their determination and their achievements.  It was an absolute pleasure coaching 2 very driven, passionate and sincere women, and they have done themselves and Laura, extremely proud.