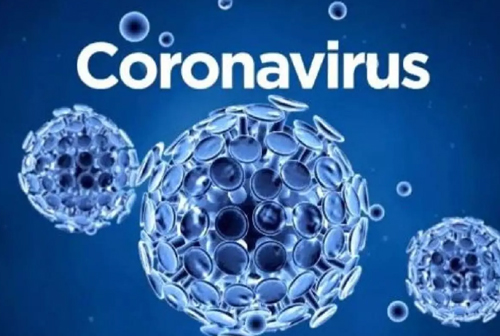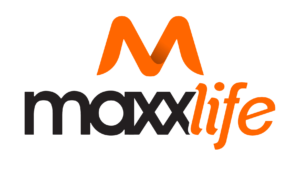 Action Against Coronavirus
To all our fantastic members and clients, in response to the fast developing spread of Coronavirus, we have decided to closed the gym from 12pm today, until a time where we feel it is safe and responsible to open.
All memberships have already be paused as of Saturday 14th March, and will not resume until we re-open. All Clients regular PT slots have been held until we re-open.
During this time of uncertainty and mental overload, we are here to help our Clients continue their fitness at home, even just to help keep the head clear. All our trainers had an emergency meeting this morning, and we committed to working together to create a Free Home Workout resource on the Maxx Life website. We will begin work on this immediately, and post updates to this page and our email database.
We may have some tough times and uncertainty ahead of us, but I'm confident that together, we will prevail stronger than ever.
Stay safe, stay healthy,
Your Maxx Life team
Thursday 12th March, 2020
In light of the current situation with Coronavirus, Maxx Life Gym is taking the following action, to ensure the Public Safety and Customer Satisfaction of all our members and clients. It is our intention to act in a responsible manner, and in the best interests of everyone who attends our gym.
Hygiene within the gym has always been a priority for us.  We have always provided disinfectant sprays and hand sanitizers for use by trainers and members, as well as regular cleaning of our toilets and changing rooms, clean cotton gloves for Boxercise, disinfecting spin bikes after every class etc. etc.  In line with advice from the Department of Health, our staff have increased our hygiene practices, with even more regular cleaning and disinfecting of equipment and toilets.  
Our Personal Training services will continue as normal.  Based on the advice provided about the spread of Coronavirus, we feel that it is safe to continue this service.  All our trainers have been informed of the importance of reporting any personal risks of Coronavirus, and it is important that all clients follow the same advice.
Changes to Fitness Class Schedule
We are making the following changes to our Fitness Class Schedule, with immediate effect.
The following classes are being removed from our schedule until further notice;
We understand that people may be uncertain about what places are safe or unsafe to visit over the coming weeks.  At Maxx Life, we have a commitment to providing services to our members, and we do not want anyone to feel that they are losing value should they wish to, or have to stay away from the gym.  Neither do we want our members to feel that they may jeopardise losing their current membership if they were to cancel.  Therefore, we are giving all members the option of pausing their membership for up to 4 weeks, should they wish.  Members will still be able to attend the gym on a PAYG basis while their membership is paused.
Should you wish to pause your membership, you may do so by filling out the form at the bottom of this page.
Possible Late Cancellation of Classes
Over the past week, we have noticed an increased amount of cancelled bookings from classes, and a drop in numbers.  It is our intention to continue with our class schedule, with the exception of the classes that have been removed.  However, with some classes seeing their numbers reduced to 3 and 4 people, we may decide to cancel a class with short notice.  This is not our normal policy, however, we feel that it is better under the current circumstances.  The decision will depend on the instruction of each class instructor.  If a class is cancelled with late notice, all people booked in will be notified by SMS text.
Amendments to Cancellation Policy
We are making the following temporary amendments to our Cancellation Policy, with immediate effect, until further announced.
Personal Training: No cancellation fee for cancelling early morning sessions (5:30am – 9am) before 10pm the previous night.  No cancellation fee for cancelling same day sessions before 9am that day.  Cancellation fee will still apply for cancellations made after 9am for sessions on that same day.
Classes:  All cancellation fees are being removed until further notice.
The change with our cancellation policy is to help prevent people visiting the gym who otherwise probably shouldn't, but may fear losing out.
We do ask everyone though to please do not abuse the change in cancellation policy.  If you are unable to attend your booking, please let us know at the earliest possible time. 
With the interest of everyone's health and safety at mind, we are here to help.  If you have any concerns about anything at all, please do not hesitate to contact us.  
Until any further announcement, Maxx Life gym will continue to operate our services.  We want you to feel safe and confident in our premises, and we want to assure you of our commitment and loyalty to you as our member or client.
Thank-you for your co-operation, and we wish you and your family good health.
Maxx Life Gym 
Please use the form below if you would like to pause your membership.
Please note: Your membership will be paused from the time you submit the form.  Depending on the length of time that you choose, your monthly membership payment date may change.  Should this be an issue, please contact us when your membership is active again, and we can make arrangements to change the payment date to your preferred date. 
Should you wish to use the gym while your membership is paused, the cost is £3 for a class or £4.50 for a gym workout.
Your membership will activate automatically once the chosen time period has passed.