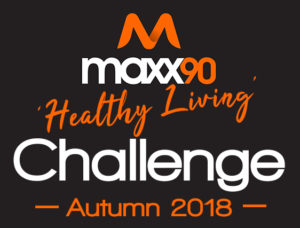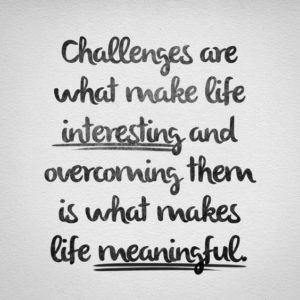 The Maxx90 90 Day 'Healthy Living' Challenge includes 12 different weekly challenges, for you to try and complete through-out the 90 day challenge.  
These mini challenges serve several purposes.  Each challenge will encourage you to add a particular healthy routine into your lifestyle for one week.  It's up to you whether you choose to make each mini-challenge a part of your lifestyle after it has been completed.  The mini-challenges will also encourage more activity within the online community, as people post images etc. of them completing the challenges.  The mini-challenges also provide an element of variety to the 90 day challenge.
The challenges are listed out in order below.  Each mini-challenge represents 1 week, from Monday to Sunday, and must be completed within this time.  There is a 'Weekly Challenges' table in the top right corner of the Accountability Wall Chart.  Each time you complete a challenge, you can tick it off on the wall chart.  
Should you happen to miss a weekly challenge, due to being away on holiday, being sick, away for work or whatever reason, simply skip past that challenge and make it up at the end.  The aim is to keep everyone who starts at the same time, on the same mini-challenge.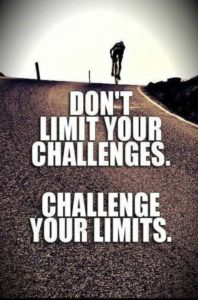 1. 15 minute walk each day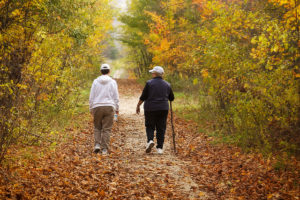 The very first mini-challenge is to simply go for a 15 minute walk each day, Monday to Sunday.  Even though no one has any time, we all have 15 minutes for a nice walk.  Around the Mall, the Palace stables, the back roads, the College Fields, with friends, by yourself, with your kids, with your partner, in the rain, in the sunshine, in the snow, listen to nature, listen to music, listen to motivating audio.  The key is to set off on the walk, doing it because it's good for your health.  Try and keep it brisk.  And don't forget to check-in and post in the Facebook group when your out, it really will motivate others to go for the walk.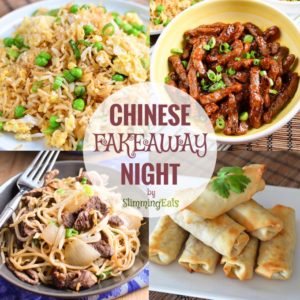 One of the major causes of bad health these days, is take-aways.  In my book, Chinese take-away has to be some of the worst quality of food one can eat.  But you can make some really tasty and healthy Chinese or other take-away foods yourself.  For this task, you have to cook 2 different fake-aways, and have them at the times that you would normally have a take-away.  Preferably, you want to cook the dishes in advance, like cooking them on the Wednesday or Thursday, store them in take-away containers, and having them on the Friday and Saturday evening.  In my case, we have an Indian every Saturday night and Dominos on a Sunday, so'll we'll make the Indian on the Thursday, and make the pizza on the Sunday.  Home made stone baked pizza, made with wholemeal flour, is one of the nicest meals you can get.  I'll post our recipe in the Facebook group that week.  Make sure you post all your recipes into the Facebook group also.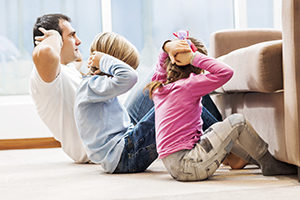 Do a 5 minute home workout, 5 different days that week.  There are loads of examples on YouTube, or you can just set a 5 minute timer, and make up one yourself.  Start with a 1 minute warm-up, then try and keep the 5 minute workout quite intense.
4. Calorie count 1 meal per day
When it comes to fat loss, calories are king.  But very few people, myself included, can be bothered with the whole daily calorie counting thing.  However, when my clients do calorie count and track their macros, they learn so much about the foods they eat, and especially what foods are high in calories.  For this mini-challenge, you need to count the calories of any one meal that day, for 7 days.  Your not allowed to count the same meal twice.  So if you have porridge and eggs (obviously separate) every morning, you can only count that meal up once.  If you eat a meal that you know is not that healthy, make sure that is the one that you count.  For this challenge, you can use an app on your phone like MyFitnessPal, or even just write it down on a piece of paper.  List the items in the meal, then check the packaging of each item for the nutritional label, or Google "Nutrition Sweet Potato" and it will give you all the data.  Google has its own full nutritional database, which I use a lot.
5. Calorie Free Social Event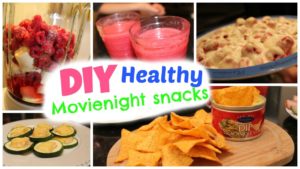 Often, socialising is paired with unhealthy and calorific foods and drinks.  We associate different social events with different things.  Meeting a friend for coffee usually means a big chocolate bun.  Going to the cinema is usually paired with sugary popcorn, large coke, and nachos and cheese in my case.  I often teach my clients that you have to enjoy life and have the desert.  But this challenge is to show you, especially the people who tend to socialise a lot, that socialising can be done in a healthy manner.  During this week, try going to the cinema but without all the added calories.   There are loads of healthy snacks that you can make yourself and sneak into the cinema.  Try meeting a friend for coffee and having a green tea instead.  Or probably the hardest option for this challenge, try going to a bar with your partner or friend, and chatting over a non-alcoholic drink.  Now that would be a toughie.  If you do that, make sure and post a selfie into the group.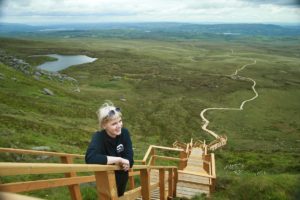 Hiking up a mountain is amazing for your health.  The climb, the fresh air, the views.  No matter where you are in the world, you should have a mountain walk within an hours drive.  This challenge has been carefully positioned at week 6, as this is the week that the Maxx Life 'Stairway to Heaven' walk is taking place.  So for anyone who started the program on Monday 3rd Sept, make sure you put your name down for this one.  This is a great challenge to do with the family or friends.  If you are local to the Maxx Life gym, other mountains you could climb are Kilbroney, Sleive Gullion, Carrigatuke, Camlough.  Just check Google for other mountains nearby.
Healthy smoothie week.  There are some fantastic recipes for healthy smoothies, and I'm not just talking about strawberry, banana and kiwi.  This challenge will be your chance to get some real healthy ingredients into you, like fresh ginger, spinach, tumeric, kale, honey, blueberries, lemon, cucumber, cinnamon.  There are many super healthy ingredients that we never eat, because they don't go well in a sandwich or with chicken and spuds.  Smoothies are a great way to consume these ingredients, soften down powerful tastes, and give you a great kick-start to your day.  Make sure and post up your recipes and finished product into the Facebook group.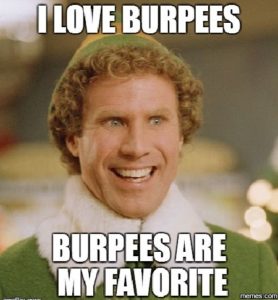 Most likely everyone's favourite mini-challenge, burpee week.  Depending on your fitness levels, your aim is to do either 100, 250 or 500 burpees at home this week.  If you really struggle with burpees, then 100 is your target.  If you find burpees easy and don't understand why people moan so much about them, 500 is your target.  For everyone else, 250 is your target.  Make sure you keep a track of how many you have done each day, wouldn't want you skipping out any.
9. Make Some Healthy Treats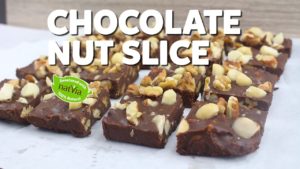 This challenge requires you to make or bake some healthy treats at home.  Tasty homemade treats can include some great healthy ingredients such as caco, dates, honey, figs, almonds, walnuts, lemon, cinnamon and loads more.  If you're a man who gets everything made for him, then search up some nice recipes and give them to your mummy or girlfriend or whoever it is that does your cooking.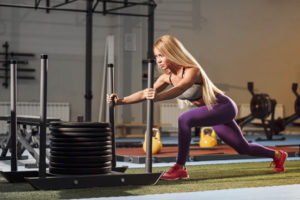 This challenge is mostly for the members of Maxx Life Gym, however, even if you are not, you should be able to do this at your own gym.  Prowler wars requires you to push a prowler weighing 60kg total if your a woman, or 90kg total if your a man, push it 8 metres in one direction and then pull it back 10 metres to the start.  Repeat this 9 more times for a total of 10 pushes and 10 pulls.  Don't forget to time yourself and try and beat your time down the line.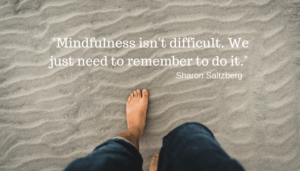 This challenge requires you to do several things that a healthy for the mind.  Full details will be posted shortly.